The delightful Italian treat filled with creamy mascarpone cheese, cocoa powder and espresso. A universal favorite treat for any occasion.
By Kankana Saxena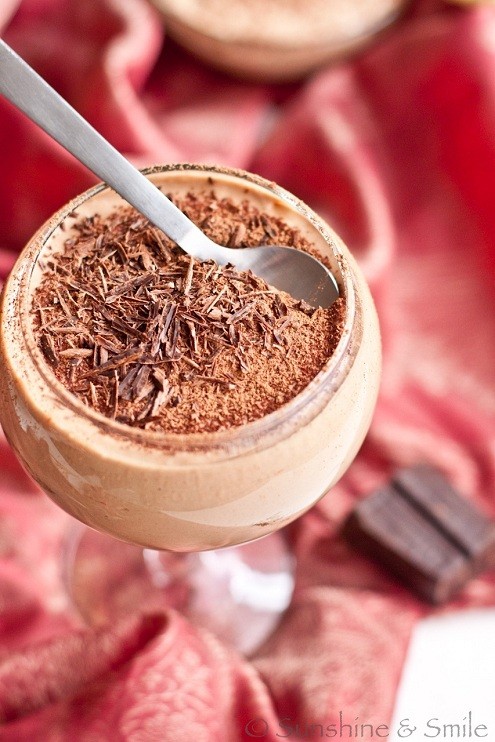 Have u ever met anyone who doesn't like Tiramisu? Well, I haven't.
I was introduced to Tiramisu by one of my close friend and ex-colleague. We were in China for some training and after a whole day of work, we were too tired to eat out. So, we decided to order for room service. When she ordered for Tiramisu, I was like 'ehh! what is that?! ' She smiled and then told me 'you will like it, trust me'.
Well, I didn't like it… I actually loved it, just couldn't get enough of it! It's now my favorite dessert.
Before I took the first attempt at making this classic delight, I used to think that it's one of those treats that are too complicated to create at home. I was wrong! It's one of the easiest.. all you need is a little time in hand and of-course, the ingredients.
A delightful treat filled with creamy mascarpone cheese some coco and espresso. A universal favorite treat for any occasion
Ingredients
3 egg yolks
½ cup sugar
4 tbs mascarpone cheese
24 lady fingers
2 tbs cocoa powder plus extra for dusting
1 cup strong espresso, cooled down to room temperature
½ cup bitter-sweet chocolate shavings, for garnish
Instructions
Beat the egg yolks and sugar in an electric mixer or whisker until they are thick and pale. This should take about 5 minutes.
Add mascarpone cheese and continue beating until smooth.
Add 1 tbs of coco powder and mix until its thoroughly combined.
Dip each ladyfinger into espresso for about a second and place on the bottom of the serving bowl (I placed 3 in each).
Next, pour the mascarpone mixture over the ladyfingers.
Now, arrange another layer of soaked ladyfingers and top with remaining mascarpone mixture.
Cover the bowls with plastic wrap and refrigerate for at least 4 hours (I keep it overnight).
While serving, sprinkle some more coco powder with chocolate shavings.
Kankana Saxena
Kankana Saxena shares culinary journey, travel stories and passion for photography in her blog 'Playful Cooking'. Her cooking style is mostly nutritional with little bit of indulgence here and there. She believes in the mantra 'homemade is happiness'! She is a native of India but currently resides in Santa Clara, California with her husband.