At the risk of being ostracized by pumpkin enthusiasts, (and yes, I know you're out there) I am boldly saying that I do not like pumpkin desserts.  In fact, the only thing I like that has pumpkin in it is a candle.  That being said, it is rare that I can go to a fall gathering and not see a dessert table full of nothing but pumpkin this and pumpkin that.  I have a suspicion that I am not alone in my desire for non-pumpkin desserts, so for the rest of you out there who might be too shy to admit it to a pumpkin crazed world, I have compiled a list of desserts using fruits of fall's labor, and other classic Fall pairings that existed well before the pumpkin spice latte.
By Jennifer Post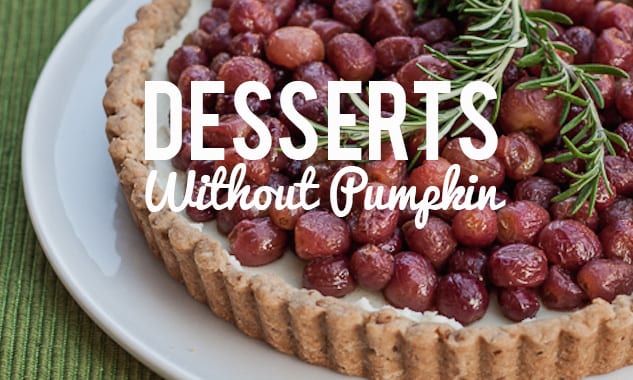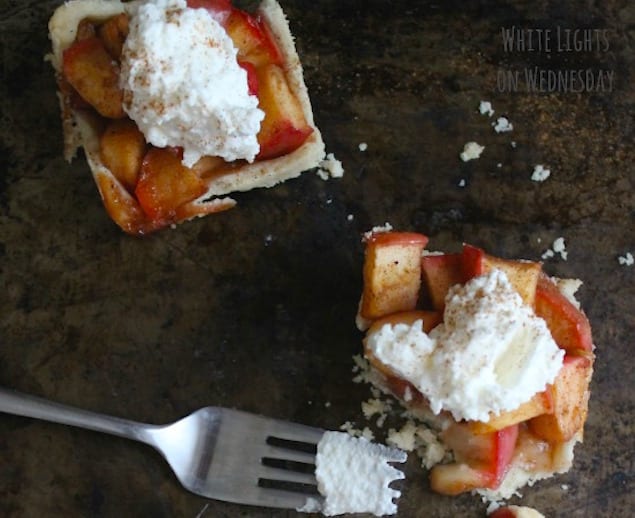 Image courtesy of Around My Family Table
Apple and cinnamon is a classic pairing of seasonal flavors.  Cinnamon is warm, apples are crisp, and when you put the two together on top of pie crust, and top with sweet, fluffy whipped cream, you really can't go wrong. Get the recipe HERE.
2. Cherry and Vanilla White Chocolate Tart with a Brown Butter Shell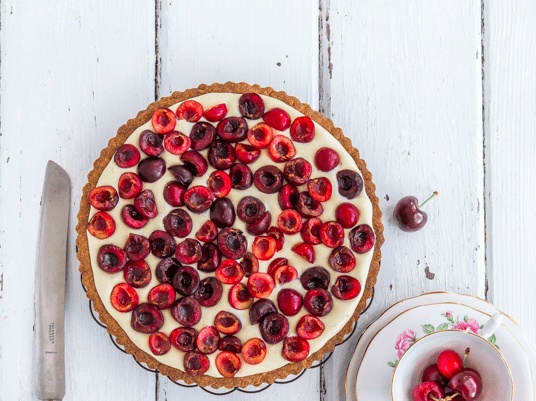 Image courtesy of Raspberri Cupcakes
Cherries are a classic Fall fruit, and are very traditionally paired with vanilla.  Adding white chocolate to that culinary duo makes for an even better dessert.  Cherries are tart, and the vanilla and the white chocolate are sweet.  The tart shell, made of brown butter, adds a nutty element that you just can't get from actual nuts.  Get the recipe HERE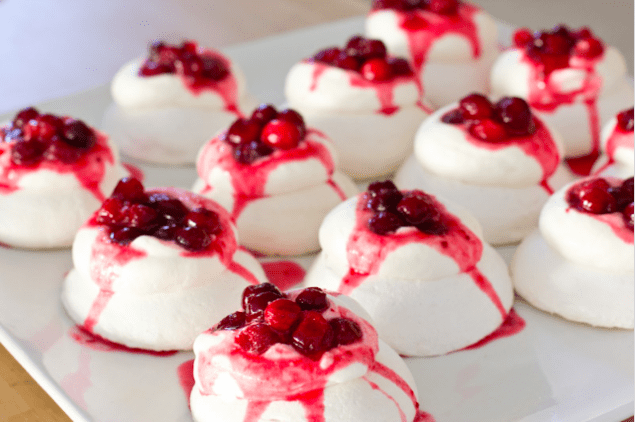 Image courtesy of The Vintage Mixer
Not only do I want desserts that taste like the season, but that also look like the season.  Cranberries are such a popular ingredient in fall and winter desserts, and they are so versatile, they can be paired with a wide variety of other flavors.  They are sure to dress up any dessert table.  Get the recipe HERE.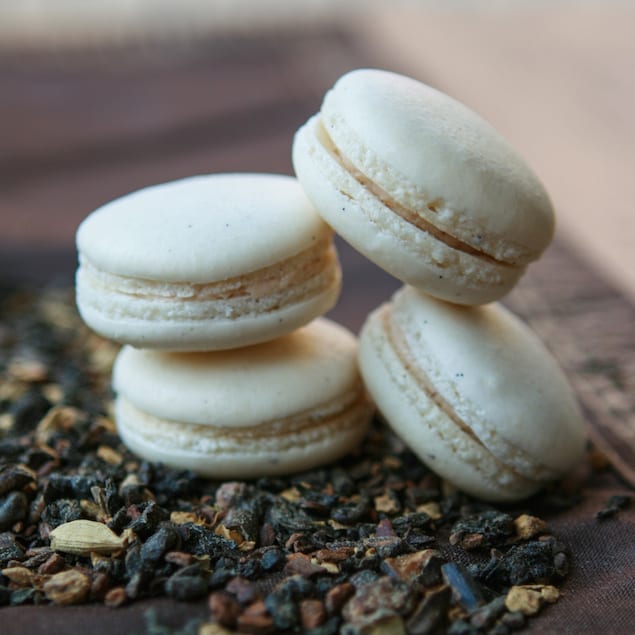 Image courtesy of Thirsty for Tea
I love infusing the flavors of tea into desserts.  Chai tea is so heart warming, with its unique blend of spices, including black pepper.  Black pepper is not normally seen in anything dessert related, but when it is combined with the other spices, and the sweet vanilla bean cookie, you won't have any idea there's black pepper in your dessert.  Get the recipe HERE.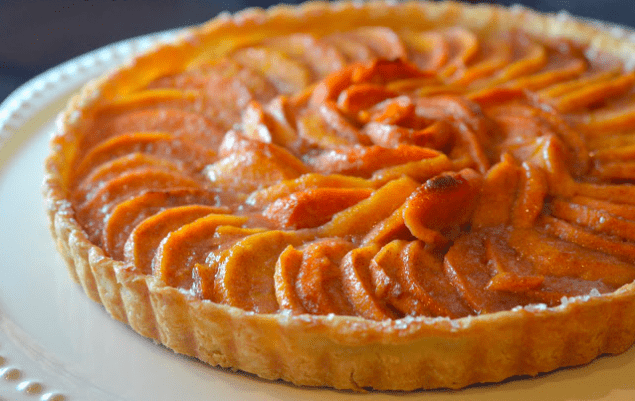 Image courtesy of I Heart Baking
Fall is the season for persimmon and you have probably seen them at your local farmer's market.  They have a sweet taste and are most likened to dates, however some people say they taste like tomatoes, but that could just be because they look a lot like tomatoes! Not only do persimmons taste delicious, they are also extremely nutritious, being rich in Vitamin C and carotenoids.  Get the recipe HERE.
6. Black Mission Fig Clafoutis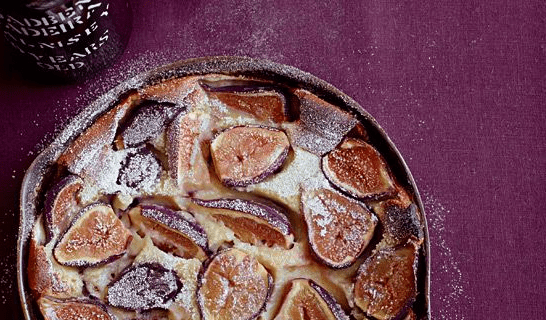 Image courtesy of Food & Wine
Clafoutis is a pancake like French dessert.  It is so light it practically melts in your mouth.  The only thing stopping it from disappearing so easily, is the sweet chewiness of the black mission figs.  This recipe also includes the instructions for a port-infused whipped cream.  The perfect tart and creamy finish to this dessert. Get the recipe HERE.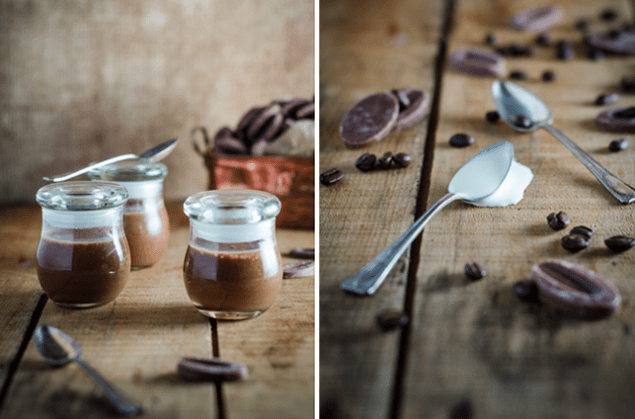 Image courtesy of Chew Town
This dessert takes the place of your after dinner coffee, and the end of the evening nightcap.  With the consistency of a thick pudding, and the zing from the coffee liqueur AND the espresso, this dessert will make sure your dinner party guests stay alert for the whole event!  Get the recipe HERE.
8. Roasted Pear and Cranberry Chocolate Chunk Scones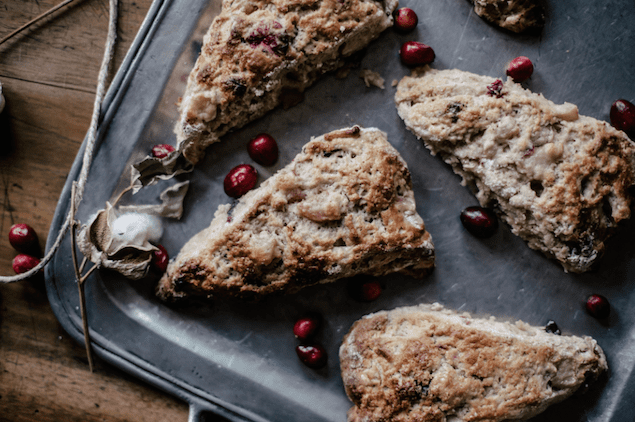 See Also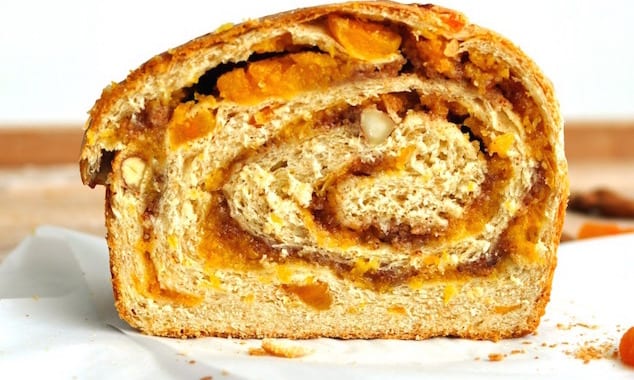 Image courtesy of The Local Milk
Most might not consider scones a dessert, but these are so beautiful, there should be no restriction on when they can be eaten.  Whether they are enjoyed with a cup of coffee to start off your day, or a cup of coffee to end the day, these scones, with their tart cranberries and sweet chocolate, will not disappoint.  Get the recipe HERE.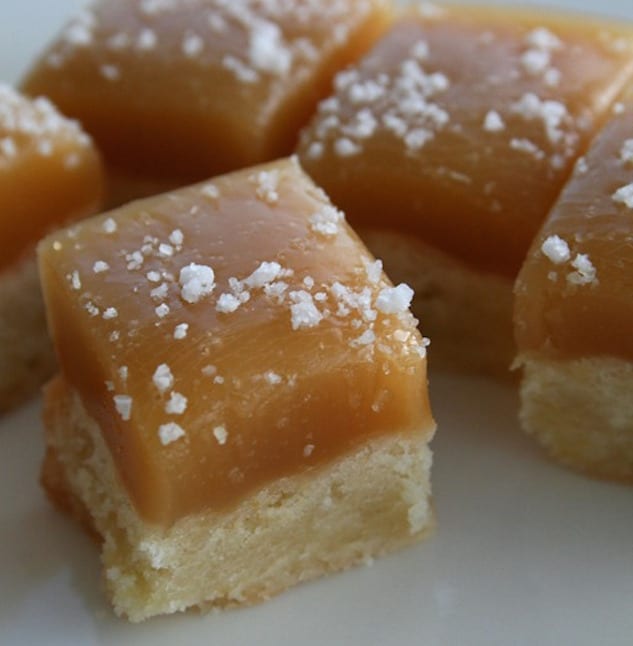 Image courtesy of Doughmesstic
Salted caramel is another classic Fall flavor that mostly presents itself in lattes and as a sauce drizzled over pie.  But these bars can stand all on their own.  Shortbread is buttery and soft, and the caramel is salty and chewy.  Caramel is a bit of a process to make, but it is so worth it.  If you bring these to a party, don't expect to be leaving with any leftovers.  Get the recipe HERE.
10. Caramel Apple Mini Cheesecakes with Streusel Topping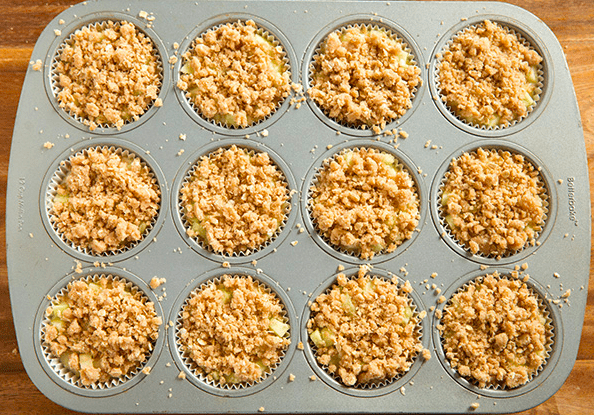 Image courtesy of Cooking Classy
This recipe is the culmination of all the best Fall flavors: apple, cinnamon, brown sugar, and caramel.  Aside form that, the fact that these cheesecakes are miniature make them, in my opinion, even better, and anything topped with streusel is at the top of my delicious list.  Get the recipe HERE.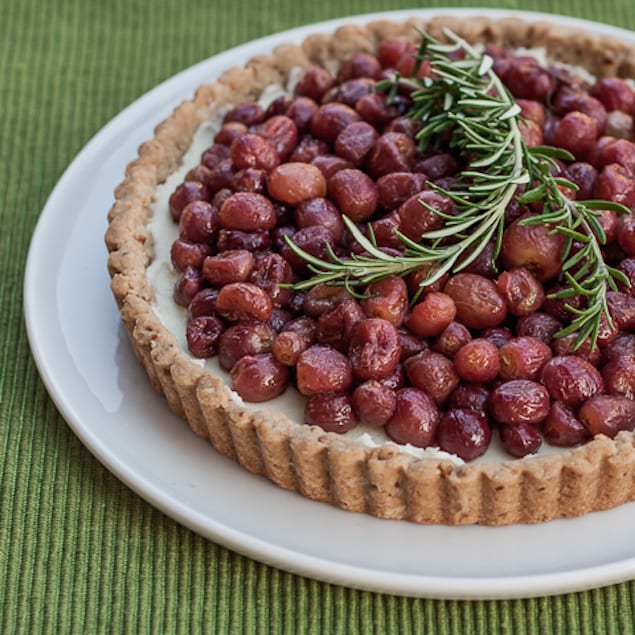 Image courtesy of Flour Arrangements
I personally think that grapes are an underrated ingredient.  They are so versatile and can be added to both sweet and savory dishes.  Whenever you roast anything, the flavor get intensified and the natural juices get to a syrup like consistency.  To balance out the concentrated grape flavor, there is a sweet, creamy mascarpone layer in between the brown sugar and pecan crust and the grapes.  Get the recipe HERE.
Jennifer Post
As a journalist, Jennifer loves the opportunity to write about almost anything. As food is her first love, being able to write about food is more than she could have dreamed. She is always on the hunt for recipes, restaurants, and anything else food related!