Bill Reed and Sam Nahid of Brooklyn's Humboldt + Jackson give their favorite beer and cheese pairings complete with helpful tips.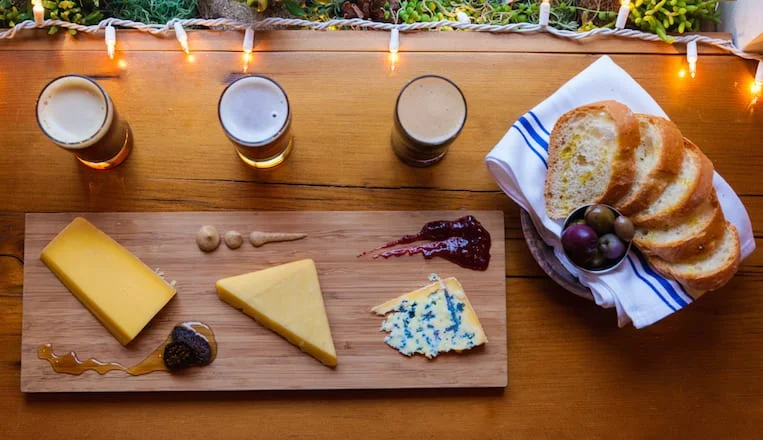 Images by David Choi
Less intimidating and more relaxed than wine and cheese, beer and cheese pairings are the casual, cool way to enjoy a cold one with a good bit of cheese. Plus, you can do it sans fear of spilling red wine all down your shirt or wondering how to aspirate without spraying the room.
You don't have to be a brewer or fromager to understand and enjoy beer and cheese pairings. Although your favorite beer might not necessarily go with your favorite cheese, you can naturally fill in the blanks of cheese for body with beer and vice versa or realize a delicious contrast. Everyone has their own palate – so whatever tastes good to you IS good.
Humboldt & Jackson in Brooklyn, New York focuses on local ways to enjoy beer and cheese. Accouterments make the pairings complete and well-rounded. Pairings start from lighter to heavier beers, and softer to more intense cheeses. Check out some examples of beer and cheese pairings by Bill Reed and Sam Nahid, the duo behind the American tasting room, Humboldt & Jackson.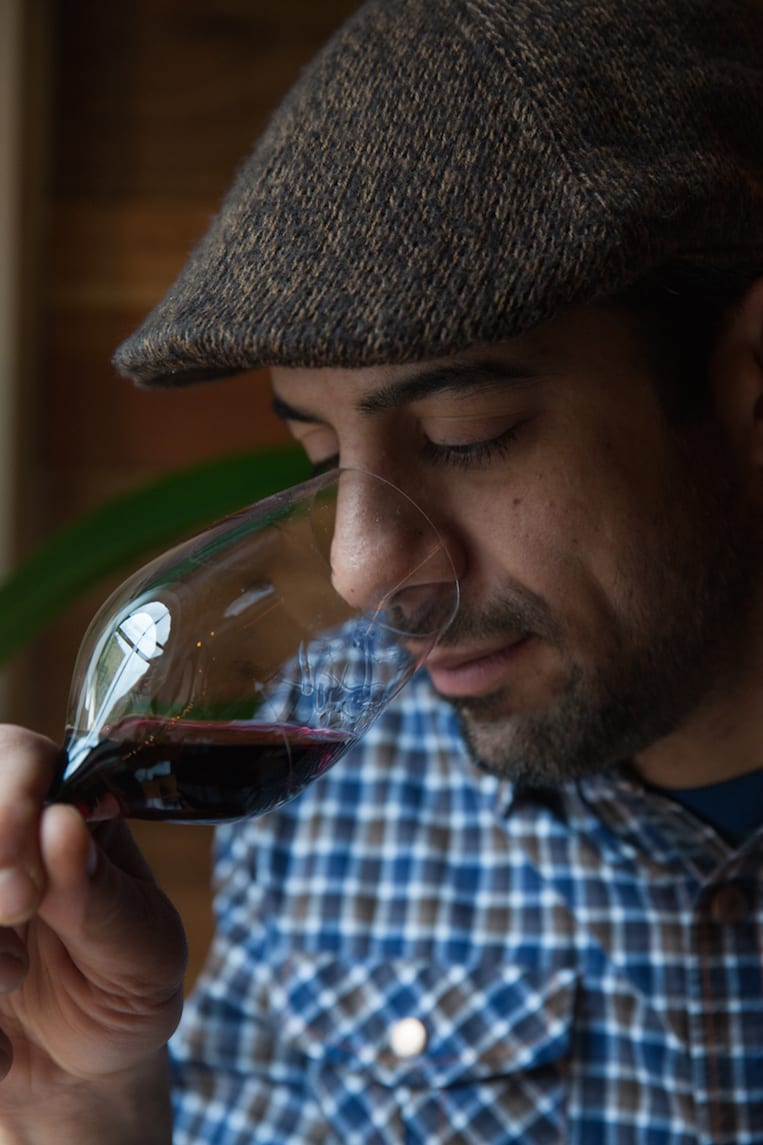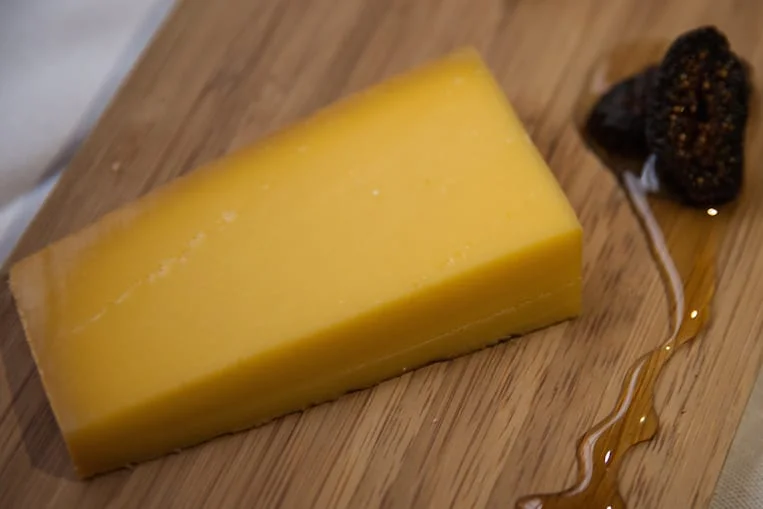 Light: Everton + Roggenbier
Although on the lighter side, Everton cheese still has a meaty depth to it. The sharpness and grassy notes of Everton complements a wheaty, citrus style beer. At Humboldt and Jackson, Everton is paired with a foamy Roggenbier (a traditional German-style beer, similar in taste and feel to a wheaty Hefeweizen), accompanied by Black Mission figs and honey. Roggenbier breathes notes banana, clove, smoky aromatics, malt and rye.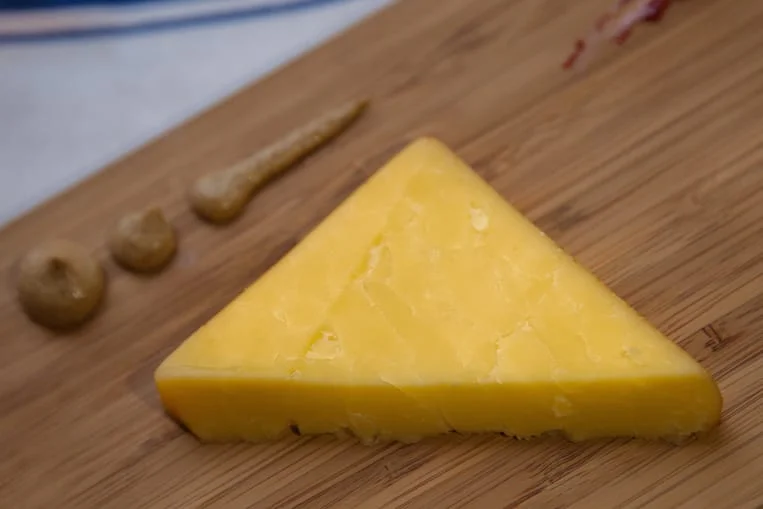 Medium: Grafton Cheddar + Lager
Cheddar -especially smoked cheddar- craves malt to cut its creaminess. Smoky Grafton cheese from Vermont hints flavors of maple and joins with easy-drinking, refreshingly hoppy and malty Yonker's Lager. Grafton cheese is golden yellow in color, buttery and full-flavored. This power couple is excellent with some good, grainy mustard and crusty bread.
See Also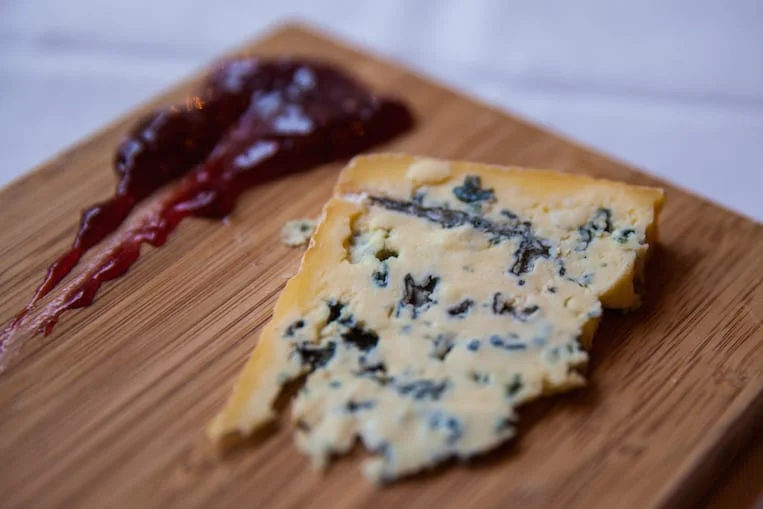 Heavy: Royal Bleu Raw Cow's Cheese + Chocolate Milk Stout
This mushroom-y bleu raw cow's milk cheese from Pennsylvania has a soft edible rind and is incredible paired with a darker, lightly char flavored chocolate milk stout. Raspberry jam with bread lifts up this spicy, strong cheese. While neither the beer nor this crumbly, tangy cheese are sweet on their own, together they bring out the sweetness in each other.
And for another take on beer and cheese, you can even make them together. Hugely savory and meaty beer cheese fondue is on point for tailgating, game day and taking an outdoor picnic up a notch. Accouterments of cut fresh veggies like early blue, purple and orange carrots, raw broccoli, sea salted radishes, crunchy pretzels or apples are perfect for beer cheese. And, it's easy enough to make a home. Humboldt & Jackson uses Wisconsin cheddar, house made ricotta, Yonker's lager, Guerrilla hot sauce, Worcestershire sauce, mustard powder, chili pepper and liquid smoke in their beer cheese. Since the alcohol doesn't cook off all the way, there is a strong body to beer cheese. While amazing with vegetables, it could easily be schmeared on grainy, thick bread in between a tall, leafy and meat-filled sandwich.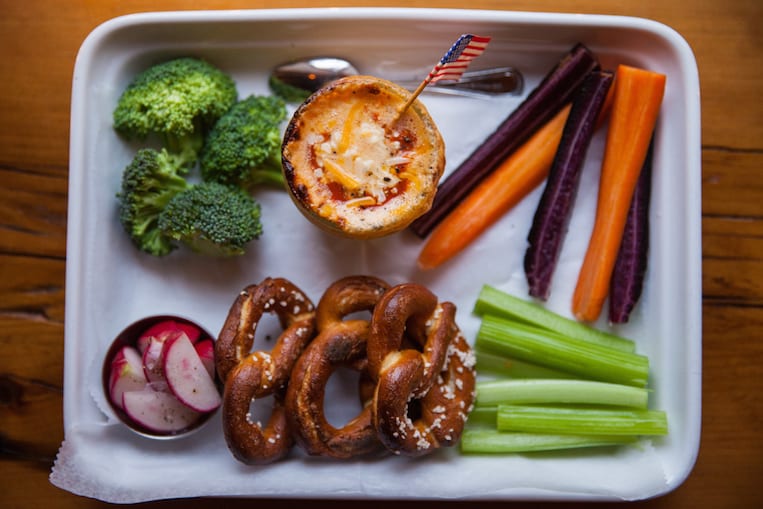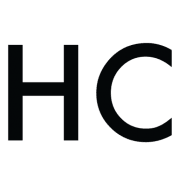 Marisel Salazar
Marisel Salazar lives and works in New York City as a food writer, enthusiastic home chef and restaurant habitué. She comes to NYC by way of Panama and Japan, which imparted on her a deep love of tortillas (the thick, fried sort), sashimi and noodles.