Celebrate the Emerald Isle that is known for its hearty cuisine, good bread, and free-flowing beers and whiskeys. Their flavors are directly influenced by their history and the traditional crops grown. Try out this three-course meal based on Irish pub fare, with a twist.
By Annelise McAuliffe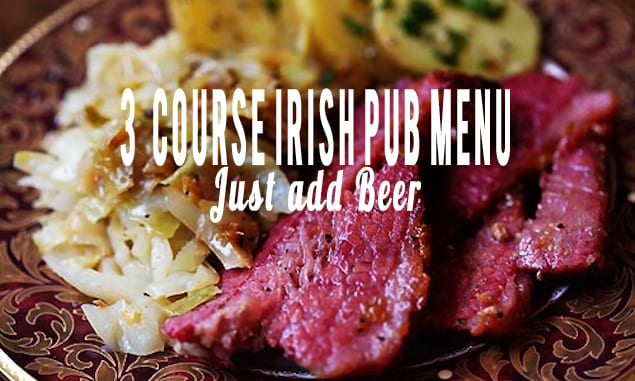 ---
APPETIZER- Mini Smoked Salmon and Potato Cakes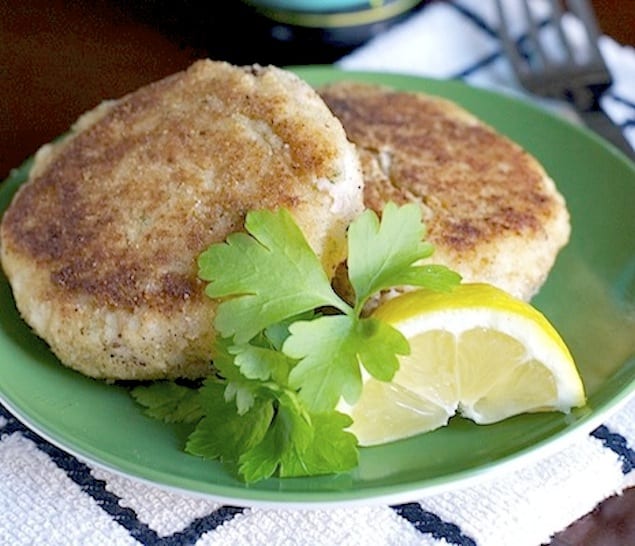 These mini seafood and mashed potato cakes are a great appetizer to pair with a stout and are popular in Ireland with fresh fish at the seaside pubs. Fried, but not too heavy, this pub item is a great way to start a meal.
Get the recipe.
---
MAIN COURSE – Pork Sausages and Potatoes in Irish Red Ale or Brown Sugar and Dijon Glazed Corned Beef and Cabbage with Red Potatoes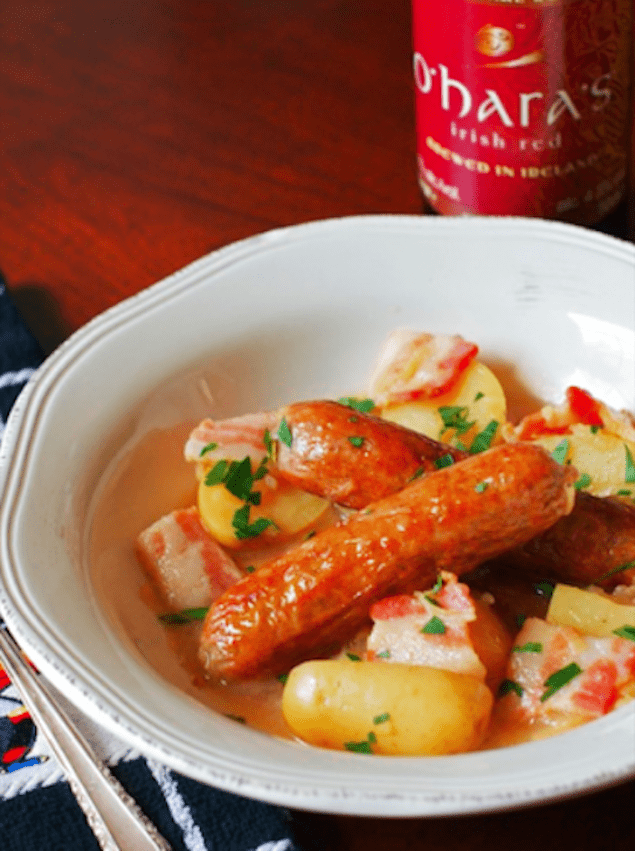 Dublin Coddle is a traditional poor-man's dish of potatoes, bacon, and pork sausages that goes way back. Apparently the term "coddle" is used because the food is actually coddled, or simmered, for several hours in liquid. The great thing about this dish is that it can be made with beer! Warm and filling, this is great pub fare to celebrate St. Patrick's Day.
Get the recipe.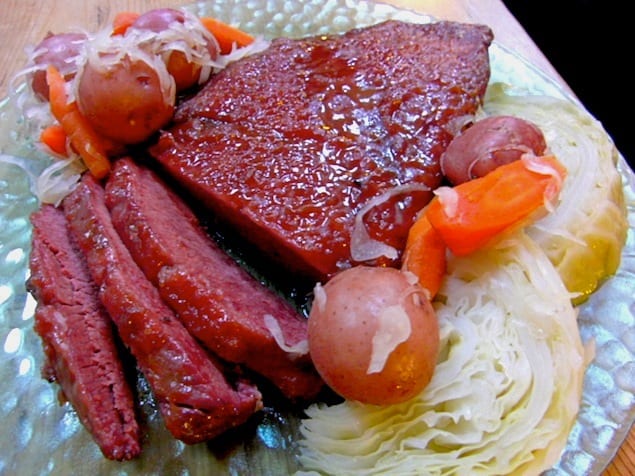 This traditional Irish dinner of boiled corned beef, cabbage, red potatoes, and carrots does not lack flavor. Stick to the ribs, this pub meal is great today, and even better tomorrow as a leftover sandwich filling.
Get the recipe.
---
DESSERT – Chocolate Irish Whiskey Mousse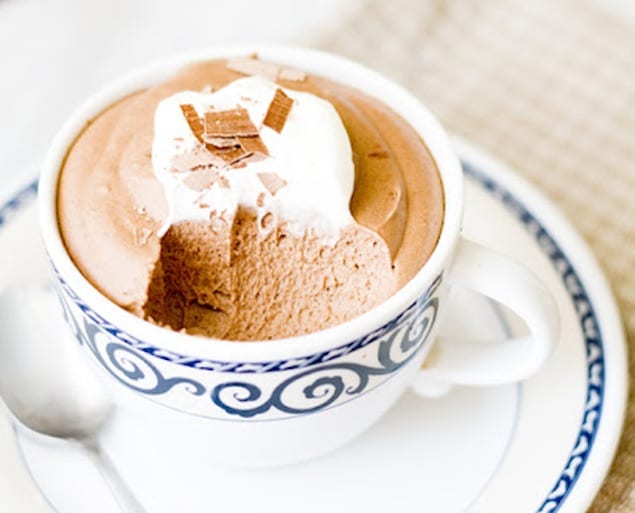 While it would be surprising to find any dessert other than pudding or sweet loaves in a pub, this adult dessert is a great way to enjoy quality chocolate and Irish whiskey. It is light, foamy, airy, yet has intense chocolate flavor enhanced by a bit of coffee and whiskey.
Get the recipe.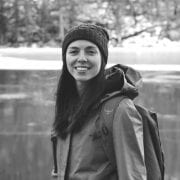 Annelise McAuliffe
Mandatory family outings to the Detroit farmers' market and nightly home-cooked meals cultivated Annelise's respect and curiosity for food. A graduate of The Culinary Institute of America, she spends her free time in New York City recipe testing, eating breakfast all day, and dreaming up international culinary adventures.