Thit kho trung – braised pork belly with hard-boiled eggs is a dish you usually won't find on Vietnamese restaurant menus, but it is served in almost every Vietnamese home.
By Jessica Dang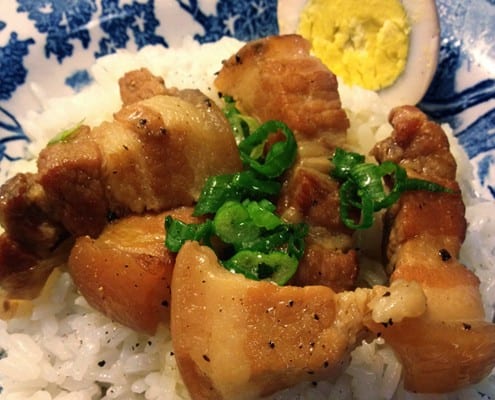 If you were to ask someone to name a traditional Vietnamese dish, they would probably be hard-pressed to think of anything beyond pho, the omnipresent beef noodle soup, or the popular banh mi, a baguette sandwich borne from the days of French colonialism. After all, there are plenty of eateries devoted to either one of those classic creations. But, somewhere, in a big pot simmering away in the kitchen of a Vietnamese home, there is thit kho trung, or, braised pork belly with hard-boiled eggs. Just the mention of this dish to a fellow Vietnamese friend will make them think of their mother.
Thit kho trung is considered to be somewhat of an ordinary dish, meant to be eaten during a typical weeknight dinner with pickled mustard greens, fresh herbs, and a simple soup, or canh, of shredded cabbage and shrimp meatballs. (Although, as humble as it is, it's also a popular dish eaten during the celebration of the Lunar New Year.) Usually, it's made in a rather large quantity so that it lasts several days. The best part? It tastes even better the next day. Restaurants don't see a point in serving it when it's cooked every week at home. Since this is truly a homestyle dish, everyone has their own recipe. I've heard that some people have used Coca-Cola as their secret weapon for a dark caramelized color. There are also other tweaks like adding chunks of daikon radish, which become soft and soak up lots of flavor, or frying the exterior of the hard-boiled eggs for a different type of texture.
It's one of those dishes that I've easily taken for granted because it's been around for as long as I can remember. When my sister and I were toddlers, we were spoon-fed little bits of the braised pork and egg smashed into rice. After being away from home for over a decade, I find myself yearning for its presence on the dinner table. The trouble is that it's not something you can order from a restaurant–you have to make it yourself. I had held it so sacred as something only my mother made that I've actually gone a couple of years without having it at all. This past week, I attempted to recreate thit kho trung for the first time in my life. Instead of asking for her recipe, I based it off my memory of her making it and was surprised at how intuitive it was. Did I pick it up through osmosis from watching her cook all those years?  The faint sweetness of the caramel-colored braising liquid and its peppery notes, the melty and unctuous cubes of pork, so tender that it breaks with the touch of a fork; the nuance of the braised boiled egg, broken and mixed into freshly steamed rice… I miss my mom.
Thit Kho Trung (Vietnamese braised pork belly with hard-boiled eggs)
This homestyle dish is commonly found on the Vietnamese dinner table. It's a great weeknight staple that tastes even better the next day!
Ingredients
1.5 lbs. (0.68 kg) of pork belly, chopped into 1-inch (2.54 cm) pieces
1 knob of peeled ginger
1 cup of granulated sugar
Approximately 3 cups of coconut juice or coconut water
2 tablespoons of dark soy sauce
4 tablespoons of fish sauce
4 stalks of scallions, finely chop the green part and reserve the white part
2 garlic cloves, smashed
A small handful of whole black peppercorns
Vegetable or olive oil
4 hard-boiled eggs, peeled
Instructions
Start by boiling a pot of water with a knob of peeled ginger. When it gets to a rapid boil, add the pork and parboil for five minutes. Then pour into a colander in the kitchen sink and rinse. This is very important and will remove some of the overpowering porky smell.
Pour the sugar into a small non-stick pan and heat until it melts and carmelizes, stirring frequently. Make sure it doesn't burn.
Meanwhile, heat up a large pot with a swirl of oil. Throw in the smashed garlic cloves and the pork belly chunks and lightly brown.
Once the sugar turns into caramel, carefully pour it over the pork and stir until evenly coated. Let it cook for a few minutes.
Add the coconut water to the pork, making sure that it covers the pork. Add the dark soy sauce and fish sauce to the mixture. Throw in the white part of the scallions and the black peppercorns
Cover the pot with a lid and let it braise for about an hour and a half. The liquid should reduce and taste more concentrated.
Gently lay the eggs inside the pot, making sure that the braising liquid is covering the eggs. It will flavor the eggs and give it a warm bronzed hue.
Place the lid back onto the pot and let it cook for an additional 30 minutes. You'll know it's ready when the meat is super tender.
Taste and adjust the flavor to your liking.
Seve the pork belly over steamed rice with the boiled egg. Ladle some of the braising liquid on top and garnish with chopped scallions.
Notes
For a braising liquid with spicy heat, feel free to add a few slices of jalapeño or a finely chopped Thai chili pepper. If you like, you can serve a small, shallow bowl filled with the braising liquid with fresh sprigs of watercress or herbs on the side for dipping.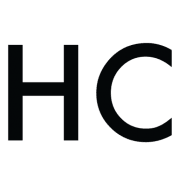 Jessica Dang
Jessica Dang is a freelance writer, blogger, and social media consultant based in New York City. She is currently developing Single Girl Dinner, an online community and resource of dinner ideas for young independent women living in the city. She enjoys reading menus, dining at the bar, and experimenting in the kitchen when no one's looking. When it comes to food, she can't resist uni, foie gras, caviar, or Popeyes' fried chicken.