Here's what it takes to make a cup of coffee on an airplane.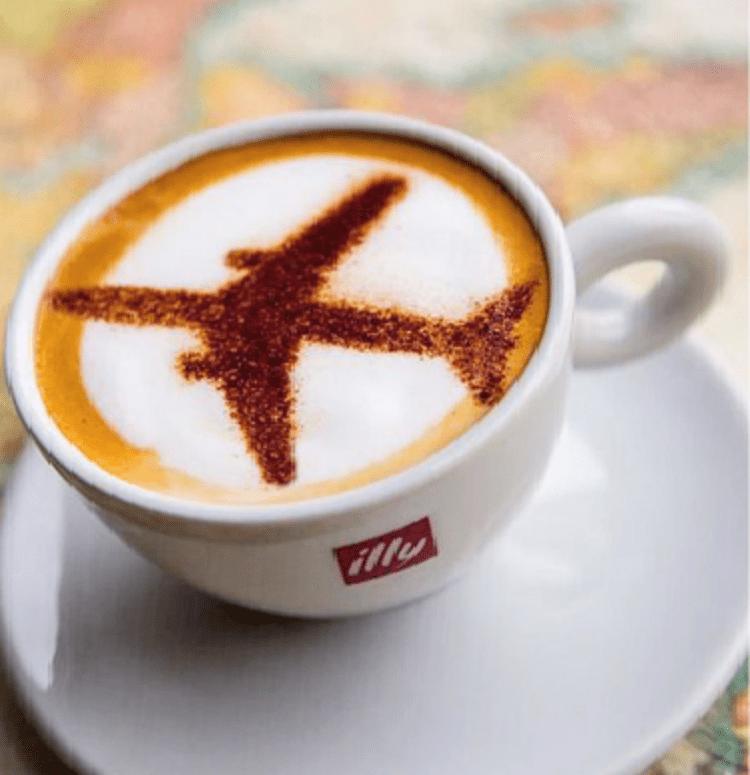 Up at 35,000 feet, have you ever thought about why your on-board chicken meal may have lots of spices, your pasta might be salty, and dessert, well, could be way too sweet. Or all of it could have no taste at all. The answer is in your taste buds. At 35,000 feet your perception of flavor changes. Many airlines are cognizant of this fact and flavor the offerings accordingly. This phenomenon does  not only affect food but beverages also. One, United, recognized this with regards to the coffee they served and conducted testing in the air to find just the right "United coffee blend". United Airlines searched for just the right company who could provide lots of consistently great coffee and who were willing to work with the airline on this major project. Illy coffee, based in Italy finally won out. 
I traveled to illy headquarters in Trieste, Italy to learn about how illy beans are sourced, tested, selected, stored, made into coffee and put in their specially designed cans. It is interesting to note the heritage of great coffee in Trieste; Trieste was once part of the Hapsburg empire and so Viennese coffee culture is still very much a part of their DNA. In Trieste you are never very far from a coffee house, many of which serve the hometown favorite illy coffee.
Most Americans have a basic notion that great coffee comes in all flavors. Illy coffee differs from what Americans are used to. It is a blend of many of the top 1% of Arabica beans from around the world, combined into a single flavor profile to maintain consistency of taste from year to year. No hazelnut chocolate coffee, vanilla bean flavored coffee or caramel. No sir. One distinct flavor and that is it. The simplicity is the beauty. They source beans and assess the flavors, then blend the beans much like a blended wine creates a symphony of flavor, consistent year after year to create illy. 
See Also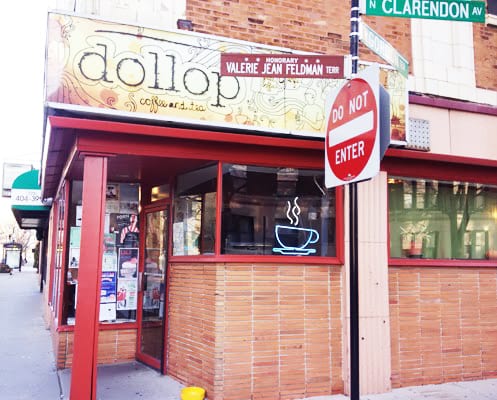 Obviously there are many types of  aircraft in United's huge world-wide fleet with varying coffee-maker styles in the galleys. Illy had to come up with a universal coffee packet that would fit each of those and still make great coffee using existing machines. So they tweaked their sachet shape slightly with each test. Months of research and testing by illy included parameters for grind size and roast. After testing with United customers, a dark roast with chocolate notes was decided upon. 
The collaboration of United and illy was not love at first sight but a carefully curated selection process. United invited several major coffee roasters to give it their best shot considering the product foremost but also supply chain, bid and perhaps a certain cachet; and illy the premier brand served in 140 countries, was selected. Mr. Jimmy Samartzis, United's vice president of Food Services and United Clubs had this to say about the illy program rollout, "We acted on customer feedback and are delivering a product our employees are proud to serve, while bringing excellence and passion to every one of the 72 million cups of coffee we serve in-flight every year."
Michelle M. Winner
Michelle was born with a fork in her hand. As a culinary travel writer and confirmed foodophile she delights in the world-wide discovery of new flavor profiles, spices, salts and herbs. Based in one of the world's foodie meccas; Portland, Oregon, not far from "Pinot Noir Heaven" Michelle shares culinary travel and chef's recipes. Her photography has appeared in Saveur Magazine and she has contributed culinary travel articles to Forbes online, WSJ online, Business Insider, Condé Nast Digital Media, Islands magazine and many others. A confirmed globetrotter, she still keeps her bags packed and fork in hand (well . . . except through airport security.)