The Saint, The CSA And The City Of Love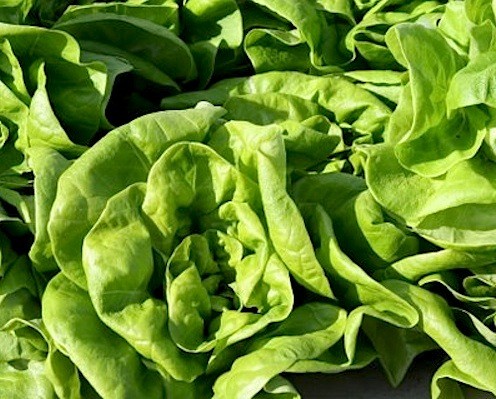 Buying a share in a CSA makes Gilda Claudine Karasik feel just a little bit closer to Paris.
By Gilda Claudine Karasik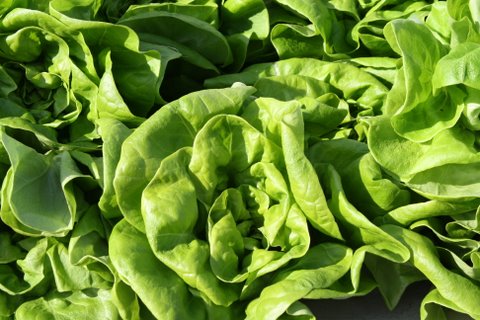 My husband, a.k.a. The Saint (He is so-called by my family and friends!), is not what you would call a vegetable lover.  He is a meat-and-potatoes-kind-of-guy and fuels his body in a relatively successful attempt to reign over twenty-somethings on the basketball court. In fact, The Saint has spent most of his life as a competitive athlete, eating for strength and stamina, not flavor and adventure. Cooking for someone whose palate is set in its ways can be challenging.  And I love a challenge.
Last fall, I bought a share in a Community Supported Agriculture (CSA) program.  The Saint raised an eyebrow while downing a protein shake when I pronounced that we would be eating fresh fruits and vegetables straight from the farm on a regular basis.  This was his only protest.  He, knowing the futility of saying no, and I, loving him for this, nonetheless finished my pitch.  Some of our close friends had discovered it the previous summer and raved about the cache of fresh fruits and vegetables they got every week.  "All the cool families are doing it," I added, a sparkle in my smile.
In the United States, CSAs allow farmers to sell directly to consumers who then have access to what's in season.  This helps farmers keep up a healthy cash flow, as consumers buy shares of produce and dairy before the start of a given season and consumers pay less than what they would pay for these items at their local supermarket.  This is a great model to replicate in neighborhoods that don't have access to grocery stores or farmers markets.  Such areas are known as "food deserts" and are mostly found in low-income urban and rural areas.
See Also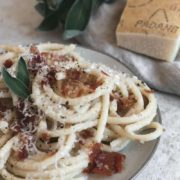 Aside from making me feel like a more responsible citizen, being a member of the CSA also forced me to cook foods I had never prepared before.  I sautéed fresh brussel sprouts in white wine and butter, tossed beet salad in homemade vinaigrette dressing and roasted fennel with a little olive oil.  I also began to meditate on the ways in which we, as a society, have gotten so far away from knowing and thinking about where food comes from.  I started paying closer attention to my choices in the supermarket and became more conscientious about cooking for my family.
The Saint thinks it's cute when I lament that we don't live like Parisians, shopping for dinner at the open air markets, contemplating cuts of meat at the corner boucherie or nibbling on a baguette during the walk home.  So, belonging to a CSA is my healthy little illusion, I guess you could say.  The Saint even rises to the occasion, often stepping out of his culinary comfort zone to taste new foods—a fine consolation until I convince him that it's time to move to the City of Love.
Gilda Claudine Karasik
Gilda Claudine is a lawyer and freelance writer. She blogs about Mexican food and culture at www.dosgildas.com and about writing at www.dkwritings.wordpress.com. She is currently working on a her first novel.