Aqua vitae – "water of life". What better Father's Day gift than a moment of your time as the two of you revitalize with a glass of carefully chosen high quality brandy?
By Rasmus Holmgård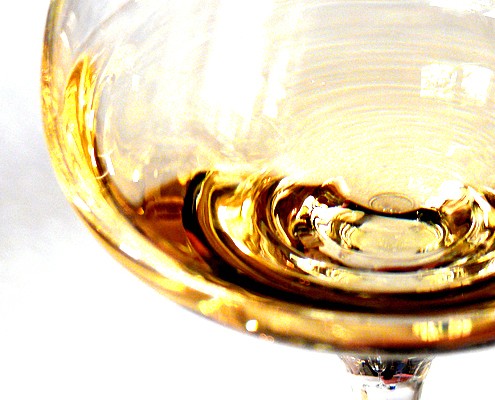 I'm really not a big fan of Father's Day. But since I am a huge fan of fathers, I'd like to take a moment to pass you a couple of ideas for your Father's Day gift. Or even better – for what you might actually sit down with the old man and sip a couple of glasses of while quietly contemplating the way of the world.
Now, you may think this topic was better placed in the beer section, as everyone knows dads love beer. But honestly, would you buy a six-pack of some watery lager for the man who gave you life?
Possibly one of these highly fashionable, absolutely wonderful and hysterically hoppy pale ales, such as those made by Copenhagen based, though demonstratively cosmopolitan, power brewer Mikkel Borg Bjergsø. No doubt, you father would enjoy the richness of fruit and alcohol as well as the distinctively bitter taste that has become the epitomic quality for modern beermaking.
Yet, perhaps you should this time venture beyond the obvious. Skip the beer. Skip the port. Skip the bordeaux (try The Bored Doe in stead). Why not let your dad indulge in something truly masculine? Something he's quite unlikely to see mysteriously vaporize from the bottle for the simple reason that no one else in the house will like it but him. Give the man a bottle of hard liquor!
While that may sound like a wrong turn for a man of your dad's age, I submit to you that nothing will be healthier for him than an occasional taste of a carefully chosen high quality spirit. There's a reason it's called akvavit, a deriviant of the Latin aqua vitae, meaning "water of life".
Specialty vodkas, tequilas and gins are definitely fashionable. But does your father really care about fashion?
Being a wine lover I particularly enjoy the vinous character and great complexity of an aged single malt whisky, rum or grape based distill like cognac or armagnac. Lately I've even discovered a certain sore spot for the deeply fruity and almost savory calvados, the apple based spirit from Normandy in Northern France.
A couple of quick and specific recommendations, which are guaranteed to soften the heart and palate of even the toughest of dads:
Ron Zacapa Centenario 23 años (rum) – because it's a sweet, easy drinking and yet impressively flavor intense and concentrated rum that, unlike many aged quality rums, you can actually afford.
Lagavulin 16 years Single Islay Malt Scotch Whisky – may not be the fanciest name among whisky geeks, but this traditional Islay distillery's standard 16 years is a true study in balance. Heavily peated (smoky), indeed, but with a very special ease and calm and maturity. Not all unlike your dad …
Bas-Armagnac Delord 1986 – whereas the two abovementioned products have a broad international distribution, the same cannot be said of too many interesting armagnac producers. Delord, however, seems to be represented in most places, and with its wide assortment of old vintages and blends at a usually very reasonable price the Southwestern French distillery offers great gastronomic entertainment with your dad's post-dinner weekend espresso.
Slàinte! And happy Father's Day gift hunting!
Rasmus Holmgård
Rasmus Holmgård is a Copenhagen based freelance food and wine writer and lecturer. 10 years as a chef and sommelier in Denmark and France laid the foundation of Rasmus' gastronomic understanding. Since 2004 full time communicator with various newspapers and specialized publications. Does private and corporate wine tastings and lectures and consulting with the food industry in matters of taste, quality and language.