Cooking potatoes isn't always as easy as you'd think. Ask Brady Evans.
By Brady Evans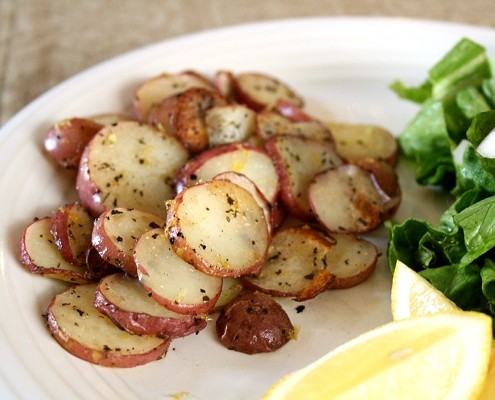 My husband is the first person to brag about my cooking. While I'm ducking in and out of aisles at the grocery store, he's talking to the produce manager and pushing my blog. He's my number one fan (even if he doesn't follow my blog as religiously as he should).
But he'd be first to tell you that I struggle with cooking potatoes. Now, I think I manage to cook them just fine, but my husband is always of the opinion that their undercooked or under-seasoned.
This recipe, however, made my husband jump for joy: flavorful, soft (ie. fully cooked!) potato rounds that complement so many main courses. What's perfect about this potato dish is that the spuds are cut into thin rounds, allowing them to cook quickly and completely.

Thin potato rounds seasoned with lemon zest and spices
Author:
adapted from Clean Eating
Ingredients
1 lb (450 gm) small red potatoes, scrubbed
1 tbsp olive oil, divded
2 tsp dried oregano
¼ tsp ground black pepper
¼ tsp salt
lemon zest grated from 1 lemon
Instructions
Preheat oven to 450* and line a large baking sheet with foil.
Using a mandoline, slice the potatoes into thin rounds.
Place potato rounds in a single layer and drizzle with 2 tsp olive oil.
Sprinkle with oregano and pepper.
Toss to coat and rearrange in single layer.
Baker on a center rack of oven for 22 minutes or until golden, stirring occasionally.
Remove cooked potatoes from oven and sprinkle with remaining 1 tsp oil, salt, and lemon zest.
Mix thoroughly and serve.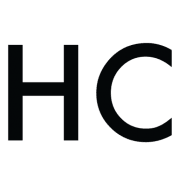 Brady Evans
Brady Evans is a cook who specializes in stretching cooking boundaries towards a more healthy lifestyle. She loves making recipes with unexpected ingredients and share her passion for cooking through her very successful and mostly-vegetarian blog, Branny Boils Over.