Chef Matt Lambert at NYC's Michelin-starred The Musket Room talks about "Kiwi Cuisine" and not glorifying chefs.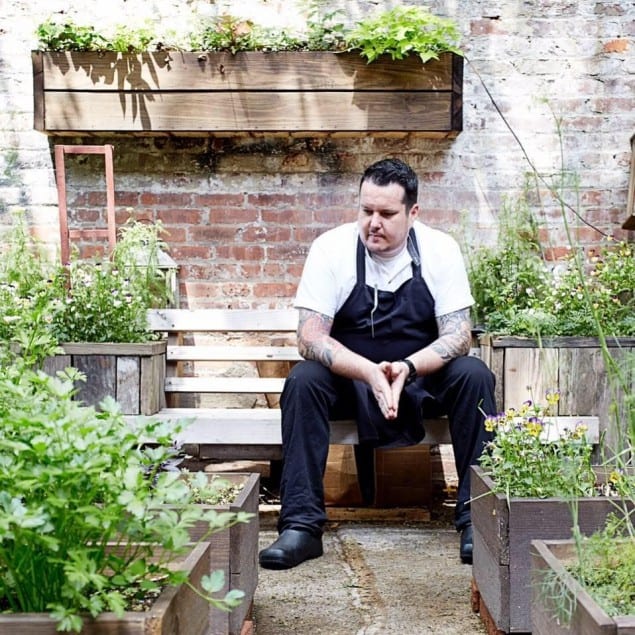 You might not be able to specify the characteristics of the New Zealand kitchen, but the food critics definitely have taken notice of The Musket Room – a Manhattan hotspot Michelin-restaurant specializing in Kiwi-cuisine.
It's one of those inspirational stories that urge you to find your own path. An 11-year old boy with dreams of becoming a chef applies for a job at a local restaurant and is told to come back when he's older. He returns 3 years later with an even bigger passion for the craft and lands a job as a dishwasher. The rest as they say is history and 20 years later he owns his own restaurant in the cultural melting pot of the world.
The kid in question is the now 35-year-old Matt Lambert, and the restaurant is the popular The Musket Room, charmingly situated in the heart of the Nolita neighborhood in New York City. A Michelin awarded restaurant that specializes in New Zealand cuisine.
Kiwi Cuisine
It's hard to say what defines contemporary antipodean cuisine as it draws influences from so many other kitchens in the world. According to Executive Chef and owner Matt Lambert it doesn't just come down to specific ingredients.
"Kiwi cuisine is different from others as New Zealand is so geographically far away from everything else. It doesn't have any special or unique ingredients – it's more about the whole coherent experience. When I prepare dishes it's about how I perceive it as a whole. I would hate to have my whole career riding on one specific ingredient or technique."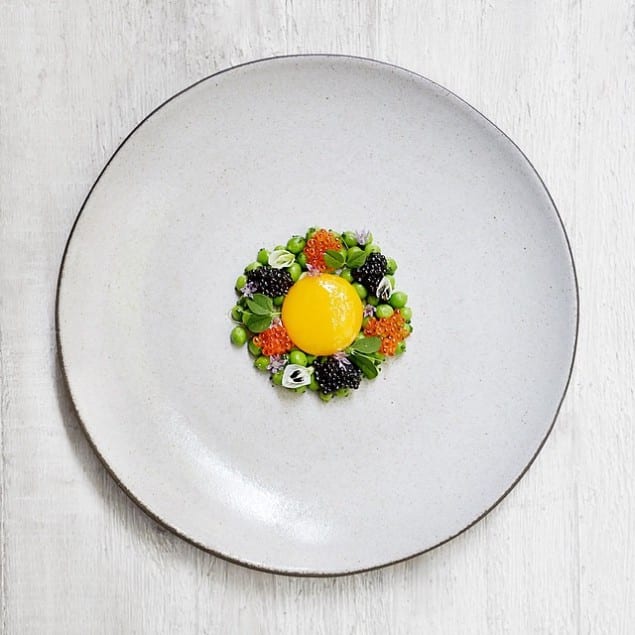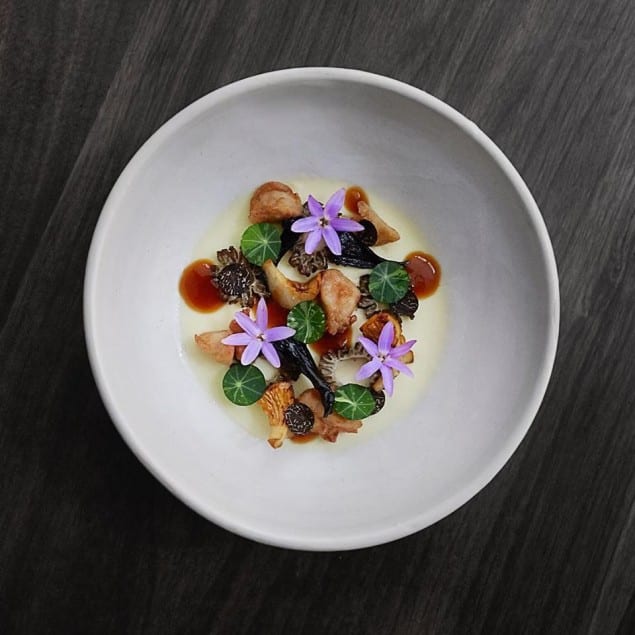 "Peas and Eggs" and "Truffle, sweet bread and morels" – Photo: Signe Birck
While some other techniques from around the world focuses on experimenting with the substance and structure of different ingredients, Matt then believes the New Zealand cuisine is more about how you combine the ingredients together.
"New Zealand cuisine is to me not about finding out how to make soft ingredients hard or vice versa. Nor is it about how to make a liquid into powder or something solid. It's about taking ingredients that commonly go together and combining them in a less common way. I work very intuitively with this."
Michelin
Chef Lambert's no BS approach towards presenting Kiwi-cooking to the world seems to pay off. With the goal of receiving a one Michelin star accolade within the first 3 years, Matt surpassed even his own expectations when The Musket Room received it's first star in the fall of 2013, just 4 month after opening the restaurant.
"One of the main reasons to why we moved to New York was because the Michelin guide operates here, and one of my personal goals was to get a star as a validation of my hard work. I used to be head chef of a Michelin-starred restaurant, but it was beyond my imagination that I would open my own place and receive a star just 4 months after. "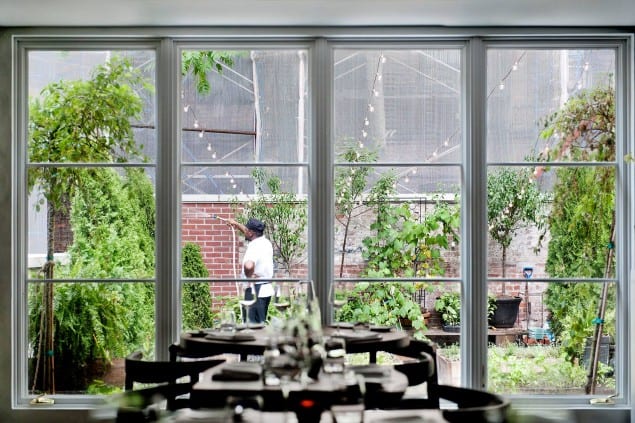 The beloved urban garden that's visually integrated with the dining rooms. Photo by Jenny Nguyen-Barron.
3 years after opening The Musket Room, Matt and his crew can boast about having received three continuous 1-star ratings from Guide Michelin, but the success has not gone to his head and the Matt remains as humble as when he first started. Despite their accolades and location in one of the most competitive and expensive cities in the world, dining at The Musket Room remains accessible to everyone with pricings of $75 and $145 for the two different tasting menus, along with a substantial and fairly priced a la carte selection.
"I'm from a place where you would go out to eat at casual restaurants like this all the time, and I wanted The Musket Room to be the same. I've been to 2 and 3-starred Michelin restaurants in New York and I don't always feel comfortable there. You have to wear a suit to be let in, and sometimes if you don't choose the right wine the staff will scowl at you. My goal when opening The Musket Room was to create a restaurant of a high caliber, where you would always feel comfortable. When we started, places like that weren't that available in this city; I wanted it to be accessible to everyone. "
From foodies to film stars
With this eclectic formular of casual and comfortable fine dining, the accessibility of The Musket Room attracts a great mix of diners from everything from passionate foodies to high profile celebrities.
"Being that we are in the Nolita district (Northern Little Italy) of New York, we have a very diverse clientele coming to visit the restaurant. We have foodies that enjoy a nice and exciting dinner in town when travelling in, local regulars as well as quite a few celebrity guests. Just last week we had both Robert DeNiro and Scarlett Johansson come in. This is Scarlett's second visit. She visited us before going to film a movie in New Zealand, and she just arrived back and came back to see us again. "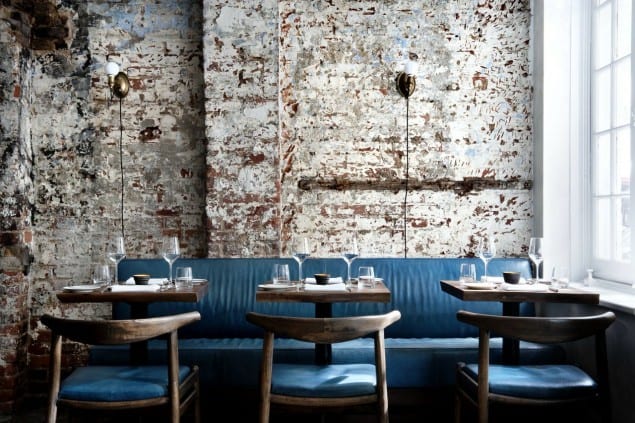 Award-winning interior: The juxtaposing rustic and contemporary elements at The Musket Room is designed by the renowned Alexander Waterworth. – Photo by Emily Andrews
One thing is for sure however. Matt's general humble approach is just as valid in the dining room as it is in the kitchen.
"We don't really cater to Instagrammers. Some restaurants in New York have special lighting that allows people to take really good pictures, but we're not about that. I mean… you're here to eat, not to take a grand selection of photos." 
Crowdfunding launch
Following the vision of creating a comfortable place with room for all, Matt and partners did so from the very beginning when they got people invested in the project before opening by doing a crowdfunding campaign via Kickstarter.
"It was our way of getting our future guests involved from the beginning. You could pledge everything from $25 which would give you a dessert service and coffee sampling for 2 people, to $10.000 which would get you a full buy out of the whole restaurant for dinner for up to 60 guests."
How did the guests react to the place, when you finally opened?
"They were really happy! They were excited to meet the people behind the restaurant. Overall we have good reviews, although there are the few exceptions of people who complain on Yelp. But mostly it's people who haven't bothered to ask the staff about the procedure. Like this one time we had a guest complaining that the hot oysters were bad, but in reality we never served hot oysters. We served oysters cooled down by liquid nitrogen, which she must've mistaken for steam and complained about it online instead of just asking us."
Jennifer Vitagliano, Matt Lambert and Barbara Lambert. – Private photo.
Family man
Matt emphasizes that it's the dynamic of the staff that makes the restaurant successful – that some of the staff come in as early as 5 in the morning to prepare for service.
One of the members of staff, the general manager and co-owner, also happens to be his wife, Barbara Lambert, 32. Along with their third co-owner Jennifer Vitagliano, 31, the trifecta has an impressive résumé in service and restaurant management, which plays a great part in their current success at The Musket Room. But owning a Michelin -warded restaurant with the wife isn't always easy.
"We generally both work. We just had a little baby boy 6 weeks ago, so Barbara was on maternity leave, but came back 2 weeks ago. So now both of us are working again, and we really only have time off together on public holidays. When we do have time off we like to spend it with our boys, walking through Central Park or going to a carnival. Right now we also try to take turns napping because of the newborn."
What does the future bring for the talented chef, who singlehandedly popularized New Zealand cuisine in the capital of the world?
"People try to glorify being a chef by making it feel like you're a rock star, but in the end of the day it's about cooking food. We are in the business of service and that's a good reminder. I was hell bent on getting 2 stars, but the older I get and the family gets bigger, the less important it is to me, though I still believe to be improving every single day in my work. Should the second star happen then it means I'm ready for it – not fighting for it. Like with the first one. For now I'm enjoying the success of our restaurant and will continue doing what I do best and love. Cooking."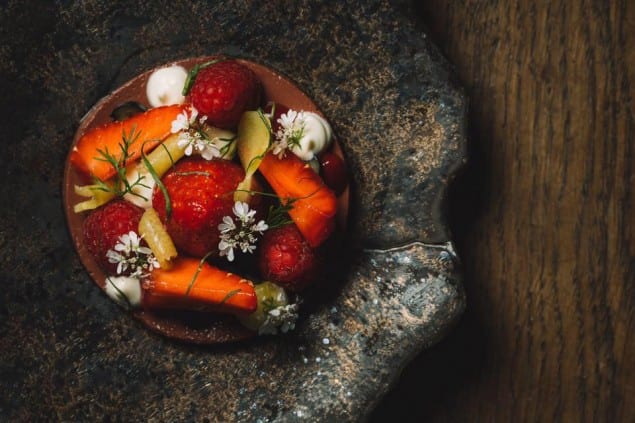 "Farmer Berries Pie". – Photo Alex Teuscher.
The Musket Room is open 7 nights a week and situated at 265 Elizabeth Street, Nolita, New York City. Run by trifecta Chef Matt Lambert, General Manager Barbara Lambert and Restaurateur Jennifer Vitagliano.
Daniel S. Bahrami
Daniel S. Bahrami is a Barcelona based writer with a background in digital communication and journalism in Copenhagen, Denmark. He has been part of the editorial staff of the biggest Danish fashion magazine, Eurowoman, and has worked freelance for several other publications as well as experience in fashion and gastronomy PR.