The Chelsea Music Festival Returns to Tickle the Senses
At the Chelsea Music Festival, compositions touch, feel, and empower most of your senses while inventive chefs tickle the rest of them with culinary creations.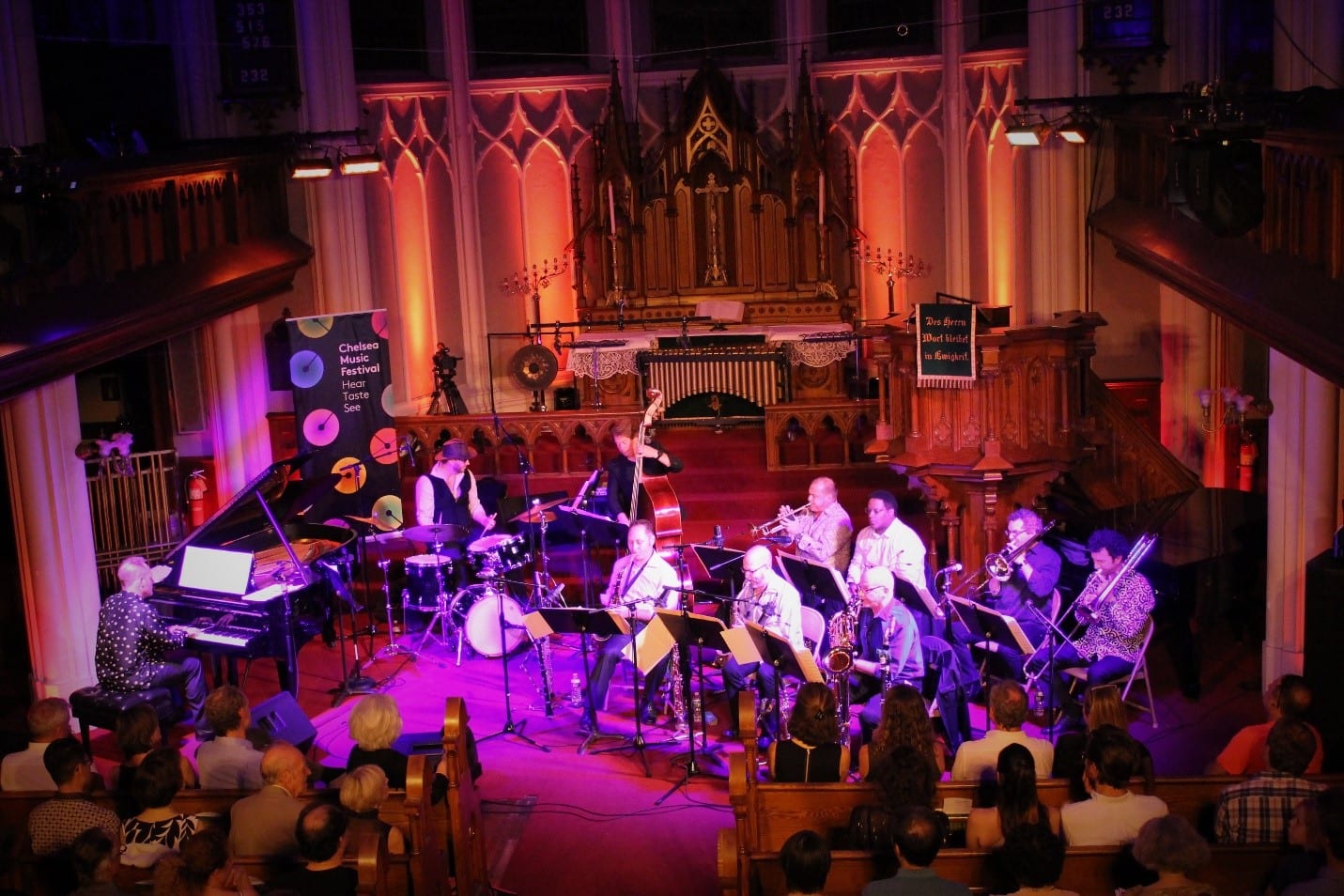 The Chelsea neighborhood in Manhattan is renowned for being the center of New York's art scene. The annual Chelsea Music Festival is no exception and has found its way in my heart to be one of the best music events that one can attend. "It features an impeccable series of inspiring and moving performances that blend a variety of genres ranging from opera to jazz fusion." In addition to performances, the festival involves culinary events that are open to families to develop and enhance their experience of summer nights.
I was fortunate enough to be invited to nine days of concerts in some of Chelsea's most unique venues. Undergoing the festival's motto of "Hear, Taste, See," it introduced three culinary artists from around the area, three visual artists, and many musicians. The events changed how I engage my everyday life with all my senses.
by Nana Shi.
"The Chelsea Music Festival vision is to celebrate great music by bringing together world-leading musicians and exciting newcomers to the international stage in the performing, culinary and visual arts." The festival presented site specific programs per location that showcased several musical genres ranging from contemporary to jazz. The Festival created a gateway to music through the interchangeable relationship between art forms seen by the musical, visual, and culinary intertwine of art forms.
Attending the festivals jazz finale introduced an inordinate impact to my cultural pallet gaining me access to one of Chelsea's architectural gems, St. Paul's German Lutheran Church, the oldest continually operating German-speaking church in NYC.  Wrapping up the festival with the amazing Grammy-nominated composer and pianist Scott Healy who formed an ensemble which performed in supreme brilliance to the overlying theme of "Gravity 350" in honor of Newton's enlightening encounter with a falling apple 350 years ago.
by Joanne Chang
The finally was curated by chef Lance Nitahara, who served over 200  guests with a mind blowing four-course selection which was formulated by his students from the Culinary Institute of America. Mr. Nitahara has achieved a fair share in his life and speaking with him I was mesmerized by how much he loves what he does. He teaches the freshman class and bestows the basics that will impact the students' cooking styles in their future endeavors. He loves the idea of how he is making an impact on the cooking world and on future culinary masters.
New Yorkers rarely have time in their "I'm in a rush lives," to take advantage of food, music, and cultural festivals that take place around them every weekend. The Chelsea Music Festival should be a New Yorker's dream because they offer a full sensory experience that blends music and culinary arts for a whole week!! As a New Yorker, I know I wait with excitement to see what next year's theme will throw at my senses. Each year there are new chefs attending and of course exciting innovative programs to hear, taste, see motto!
by Nana Shi.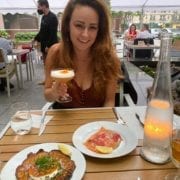 Izabela Jay
Izabela is passionate in the beauty and grace in the simple things in life. Graduating from John Jay College and two study aboards under her belt, she can't get enough out of life and traveling. After completing a Masters Program in Art Therapy, Izabela continues to have a passion for searching for the next food trend and trying the next unique next pairing for ingredients & flavors. She hopes you will join her on her journey to explore cultures and intensify the wanderlust that the palate hungers for.