The Best Caramel Apple Pie Filling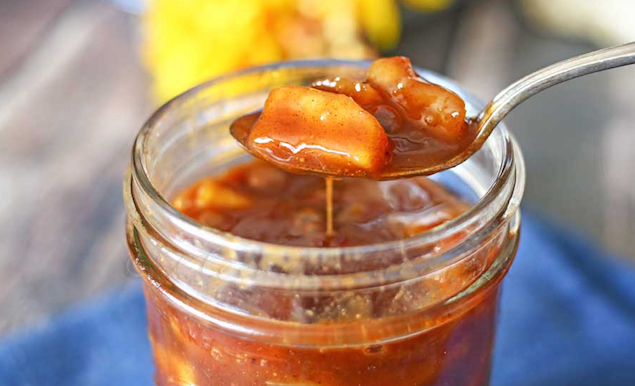 A perfect pie filling to feature the best of fall, that is also wonderful served right out of the jar over ice cream, stirred into oatmeal, or folded into turnovers.
By Gina Kleinworth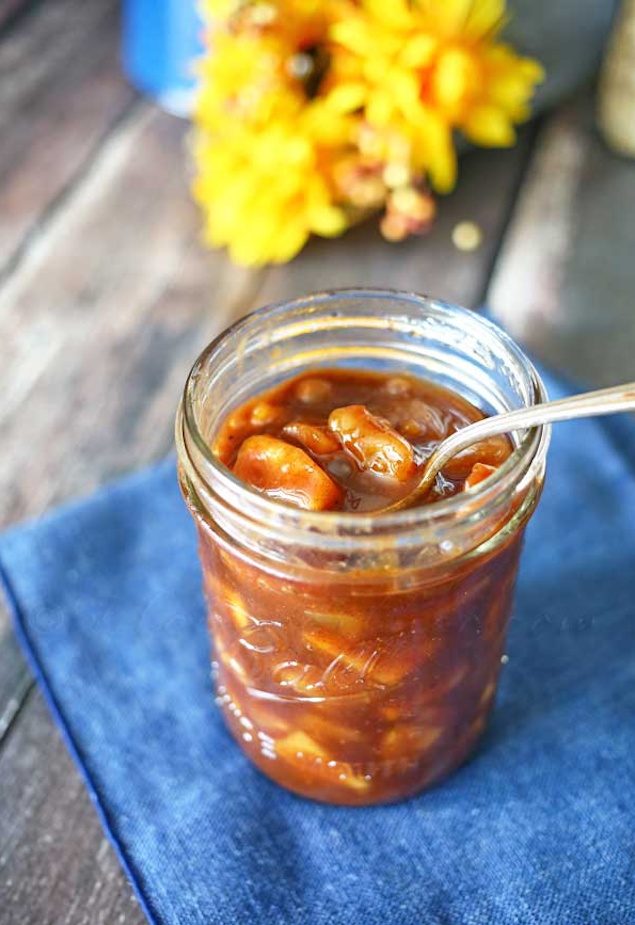 Apple pie, America's favorite. Packed full of cinnamon apples in a thick caramel glaze makes it positively delicious.
I love spending time on a Saturday peeling and coring a ton of apples and making several batches of this. I keep a jar in the fridge all through the fall season- the extra jars keep in the freezer. That way they are ready when one jar runs out. It's so great for adding on top of ice cream, making pastries or whipping up a quick apple pie. Sometimes I even let the kids add it to their oatmeal or yogurt in the morning.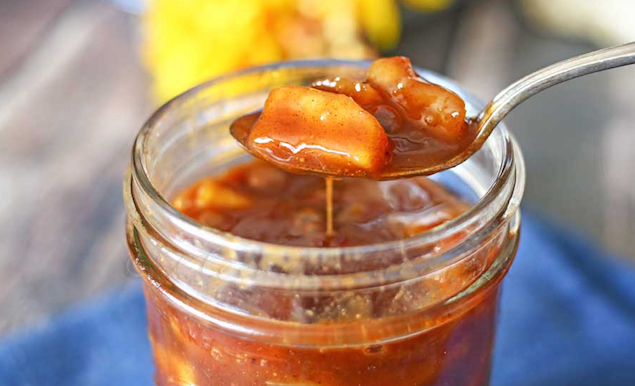 Now you need an easy pie crust to go with this amazing filling, try this recipe!

The Best Caramel Apple Pie Filling
A perfect pie filling to feature the best of fall, that is also wonderful served right out of the jar over ice cream, stirred into oatmeal, or folded into turnovers.
Recipe Type:
Dessert, Baking
Ingredients
7 peeled- diced apples
3 tbsp lemon juice
1 cup packed brown sugar
2 tbsp ground cinnamon
1 tsp ground nutmeg
3 tbsp cornstarch
⅓ cup water
Instructions
Dice apples & toss with lemon juice in medium - large bowl.
In separate bowl- combine brown sugar, cinnamon, nutmeg & cornstarch- whisk to combine. Set aside.
Transfer apples to 2 qt saucepan, add water & heat over med-high heat about 8 minutes.
Some of the apples will break down into a thick liquid like sauce but you will still have some apple chunks.
Add your dry mixture & whisk to combine & incorporate well.
Heat & stir constantly until mixture thickens - about 2 minutes.
Remove from heat & let sit 5 minutes before transferring to your jars.
Store in refrigerator or freeze.
Gina Kleinworth
Gina is the author & photographer behind Kleinworth & Co. She is a homeschooling mom to 3 and devoted wife with a passion for all things creative. Gina lives in Northern Idaho but is a So Cal native & spent 12 years living in various parts of the Nevada desert. Kleinworth & Co is a creative blog where Gina shares recipes, gift ideas, crafts, simple & cost effective ways to decorate your home, creative & fun projects for the kids & photography tips. Come visit to learn, share & get inspired on a budget.