Brady Evans is still in burger-mode. This time, she serves an untraditional Thai twist on a Turkey Burger.
By Brady Evans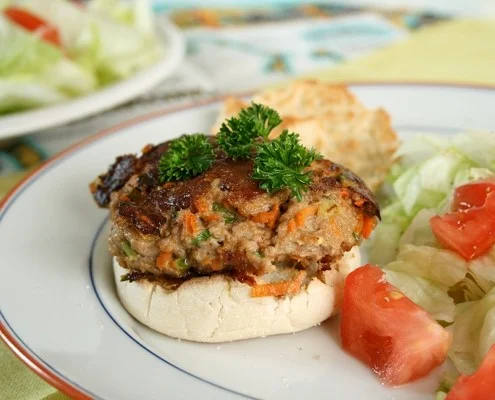 It was a brave move to follow up the recipe I'd declared to be the "perfect burger" with a turkey burger meal.
But this meal was so different from the traditional burger that no hint of exhaustion of grilling/burgers/meat even entered our minds.
My husband loved this burger so much that he declared making it must be a summer tradition.  After one bite, he immediately said we need to invite people over and serve them these burgers!

Ground turkey with Thai spices makes an exceptional burger
Author:
as seen on Cara's Cravings
Ingredients
8oz (230 gm) ground turkey
1 medium carrot, shredded
1 large scallion, minced
¼ tsp sesame oil
1 tsp chili garlic sauce
2 tbsp (30 ml) natural peanut butter
freshly ground salt & pepper
½ tsp ground ginger
Instructions
Combine burger ingredients a mixing bowl and combine thoroughly.
Heat a skillet or grill over medium-high heat.
Form the turkey mixture into two patties.
Cook for about 5 minutes per side, until cooked through.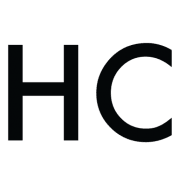 Brady Evans
Brady Evans is a cook who specializes in stretching cooking boundaries towards a more healthy lifestyle. She loves making recipes with unexpected ingredients and share her passion for cooking through her very successful and mostly-vegetarian blog, Branny Boils Over.