The warmer spring weather is on the rise here in Texas and that can only bring one thought to my mind – backyard grilling!
By Amber Massey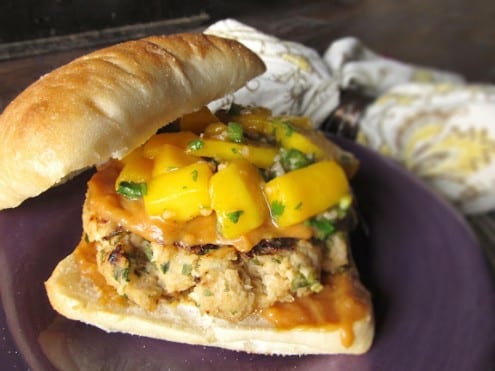 The smell of that fired up grill makes my belly jump for joy with excitement. On the day I actually made these burgers it was raining.. so we took the grillin' par-tay inside and fired them up on my griddle top, cooking just about 4-5 minutes on each side. Rain never stops me from cookin' up a good burger!
Thai Turkey Burgers
The warmer spring weather is on the rise here in Texas and that can only bring one thought to my mind - backyard grilling!
Ingredients
Burgers
1 pound lean ground turkey (93/7)
3-4 green onions, chopped
¼ cup chopped fresh cilantro
½ cup panko breadcrumbs
½ of the peanut sauce
Ciabatta Rolls
Peanut Sauce
3 tablespoons all natural smooth peanut butter
1 tablespoon seasoned rice vinegar
2 teaspoons minced garlic
1 teaspoon sesame oil
2 teaspoons sriracha
1 teaspoon honey
1 teaspoon jarred minced ginger (such as Ginger People)
Mango Salsa
1 mango, cubed
1 jalapeno pepper, seeds and ribs removed, minced
1 garlic cloved, minced
¼ cup chopped fresh cilantro
The juice of one lime
¼ teaspoon sriracha
Salt and Pepper to taste
Instructions
Preheat your grill or grill pan on medium high heat, spray with cooking spray.
Peanut Sauce
Combine all ingredients in a small bowl and whisk together.
Burgers
In a medium sized bowl combine the ground turkey, green onion, cilantro, panko, and peanut sauce. Mix well then and divide your mixture to form 4 patties. Grill your burgers, about 4-5 minutes on each side, until cooked through.
Mango Salsa
In a small bowl combine the mango, jalapeno, garlic, cilantro, lime juice and sriracha. Toss well to combine, set aside.
Once the burgers are done, spread on a dollop of peanut sauce over bottom half of you roll and then add your burger. Spread more peanut sauce over top of your burger and add mango salsa and top with the other half of your roll.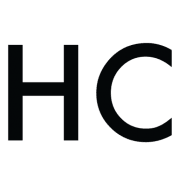 Amber Massey
Amber Massey is a southern-raised, food-loving, registered dietitian focusing on the culinary world of dietetics. Personal chef, author of her blog, Chocolate Broccoli, and accidental lover of food photography, Amber takes pride in healthy recipe development as well as culinary and nutrition instruction through personal and public cooking classes, public speaking, and media outlets. Amber can be seen in print for her nutrition expertise, as well as multiple magazine publications for her culinary creations, including Taste of Home, Healthy Cooking, Simple and Delicious, and Country Women's Magazine.