A popular Thai street snack that is wonderfully delicious – so good that you just can't get enough of it.  
By Josephine Chan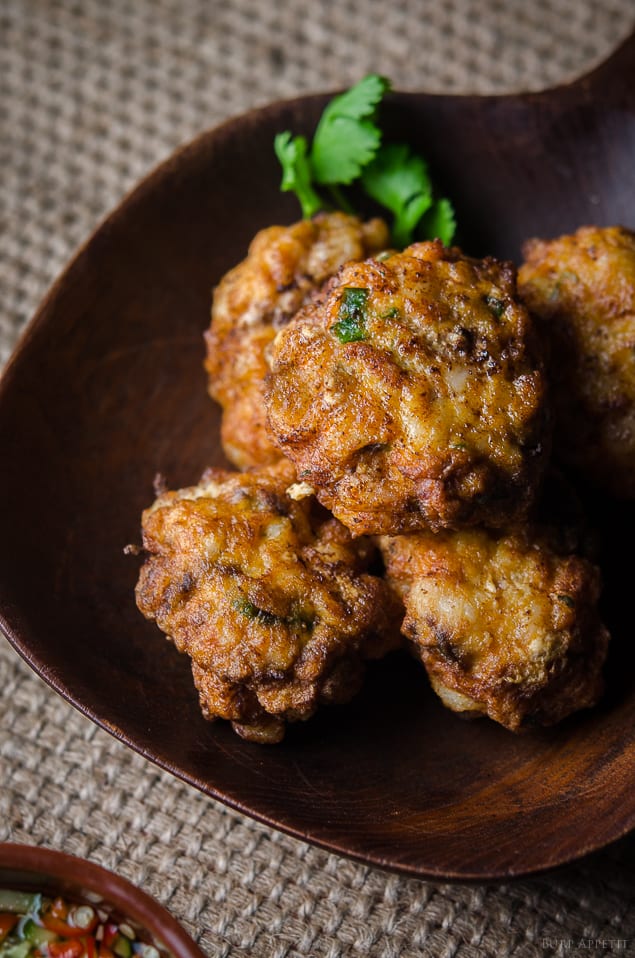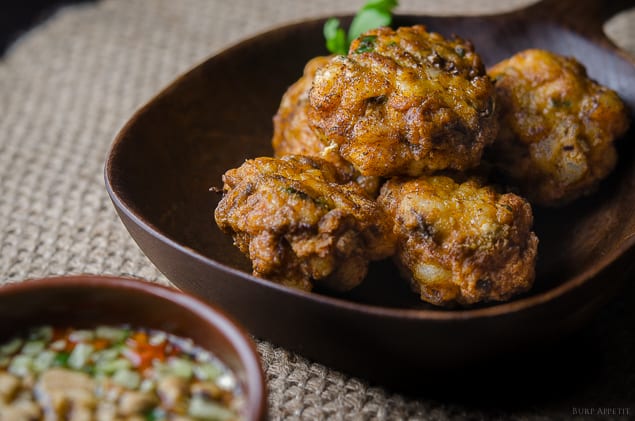 I love Tod Man Pla (Thai fish cakes) – one of Thai's greatest street food exports in the world – this is a variation to the original except that these prawn cakes contain, well, delicate chunky prawns!
So versatile that they can be served as appetizer, snack or part of shared mains. So flavoursome that once bitten, you will be twice punched.  With every continuous bite, that flavour gets more and more intense.  Then it gets addictive, making you wanting more and more … and more.  That, by the way, is exactly what Thai cooking is all about.
To work these prawn cakes beautifully, use the freshest ingredients that you can find – fresh prawns and firm white fish fillet.  I chopped the prawns into small chunks to maintain the bite and texture. Don't be surprised if you find them to be springy or bouncy because they are meant to be like that :) Serve with sweet chilli sauce or tangy sweet refreshing peanut and lime dipping sauce to add that bit of Oomph!
This recipe is adapted from Helen Brierty & Annette Fear's Essentially Thai – Spirit House

Thai Prawn Cakes with Peanut and Lime Dipping Sauce
Delicious Thai prawn cakes filled with chunky prawns, fried and dipped into tangy sweet peanut and lime dipping sauce.
Ingredients
250g firm white fish fillet, roughly chop
250g prawn meat, chop into small chunks
1 tsp rice flour
2 tbsp red curry paste (home-made or store-bought)
2 tbsp fish sauce
1 egg
1 spring onion, green part only, sliced finely
5 fresh double kaffir lime leaves, centre spine removed and finely chopped
Vegetable oil
Red Curry Paste
7 pcs dried red chillies, soaked until soft and roughly chopped
1 tsp coriander seeds
½ tsp cumin seeds
¼ tsp mace (*see note)
1 red shallot, peeled & roughly chopped
6 cloves garlic, peeled & roughly chopped
1 tsp white peppercorn
1 stalk lemongrass, white part only, finely sliced
½ tbsp galangal, roughly chopped
1 tbsp lime zest
1 tsp salt
1 tsp shrimp paste, roasted
Peanut and Lime Dipping Sauce
½ cup caster sugar
¼ cup water
¼ cup lime juice
1 tbsp fish sauce
2 red chillies, thinly sliced, adjust to taste
½ lebanese cucumber, finely diced
2 tbsp unsalted peanuts, roasted & roughly crushed
Instructions
Red curry paste can be made up to a few days in advance. To make the paste – lightly toast the coriander seeds, cumin and mace in a fry pan until aromatic, about 2-3 mins. Grind them together with white peppercorns in a mortar with a pestle. Add the remaining ingredients and gently pound until you get a smooth paste. Or, blend them in a blender. Let it cool and keep in an airtight jar for up to a week.
To make the prawn cakes – mix the red curry paste, chopped fish fillets, fish sauce, rice flour and egg in the food processor and gently blend into a rough paste. You may still see some bits of unprocessed fish but that's ok. Transfer the fish paste into a clean bowl and mix in the prawn chunks, chopped spring onions and kaffir lime leaves. Mix well with a wooden spoon.
With wet hands, grab a handful of paste to form into bite-size patties and then flatten to about 1 cm thickness, while adjusting the size according to your preference.
Heat sufficient vegetable oil in a wok over medium heat. Once the oil is hot enough, deep-fry the prawn patties by batches until golden and cooked through. Drain on paper towel.
For the dipping sauce – make the sugar syrup by combining sugar and water in a saucepan to simmer until sugar is dissolved. Cool the syrup and then stir in the remaining ingredients. Taste and adjust accordingly. Serve with prawn cakes.
Notes
Mace is actually the fruit pulp from nutmeg fruit. It's an ingredient that is used in home made curry pastes and can be found at Asian Grocers or Indian Grocers.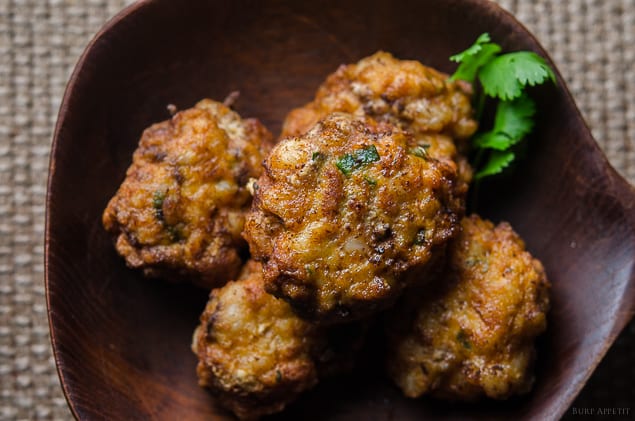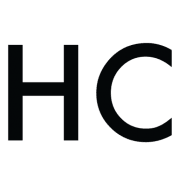 Josephine Chan
Josephine is a Melbourne-based food blogger with a passion for food and photography. She loves to cook recipes that remind her of her childhood and ignite the classic flavours she has loved from her home in Malaysia. Follow her journey through her blog, Burp! Appetit where she explores and experiment with home-style cooking from Malaysia, Asia and rest of the world.