Cranberries, orange zest, and cloves will catapult your house into the warm smell of the holidays and create a delicious dinner, too.
By Kathy Steger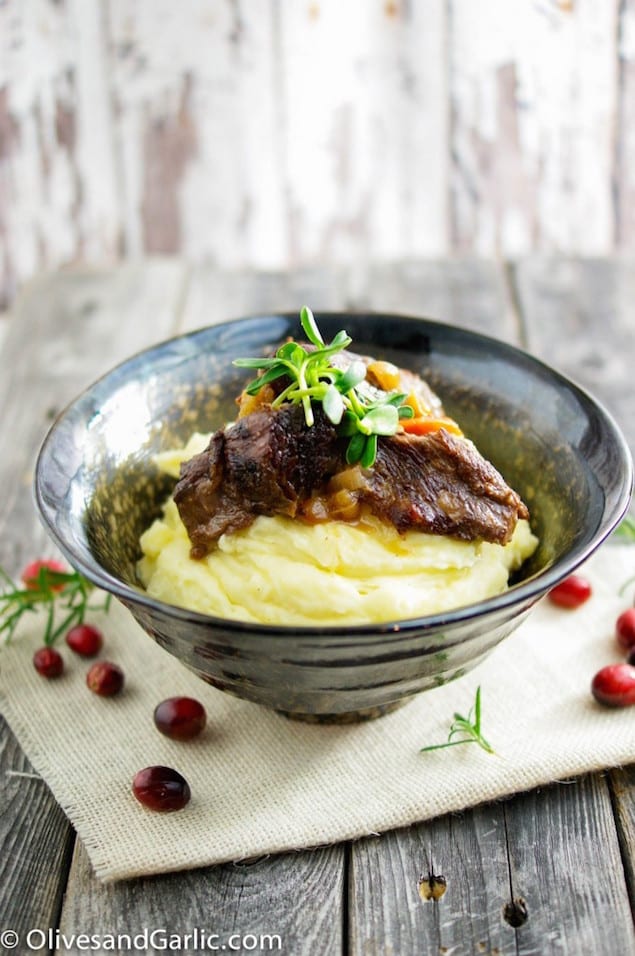 I like to start my holiday celebrations early by preparing festive dishes and getting everyone in the mood for the holidays. The smell of a pot roast in the oven is divine. Add ingredients like cranberries, orange zest and cloves and you got yourself a house bursting with happiness. While I love a traditional pot roast I equally love adding unexpected ingredients to make things extra festive.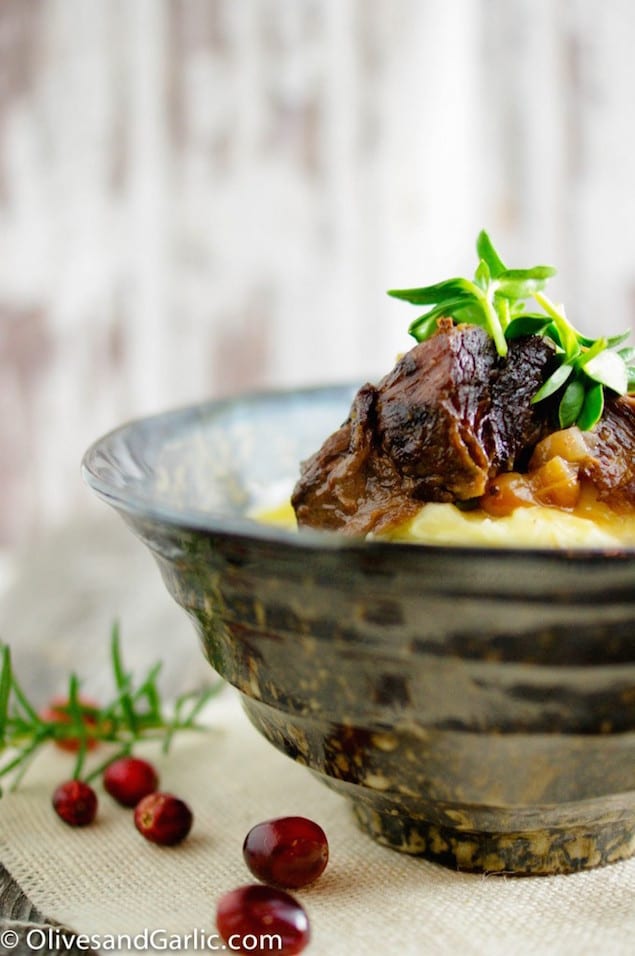 My Holiday Roast is super simple to prepare, all the work happens in the oven. The hardest part is keeping away and restraining yourself from opening that oven door too many times. When picking out meat for this dish I suggest chuck. It the perfect cut for braising and gets very tender. 2 1/2 hours in the oven and you got yourself a pretty amazing dinner.
See Also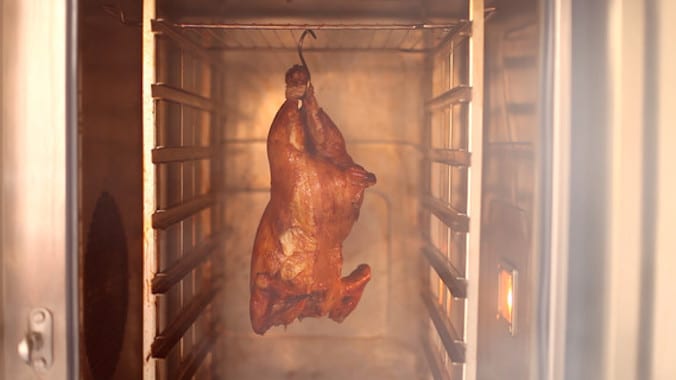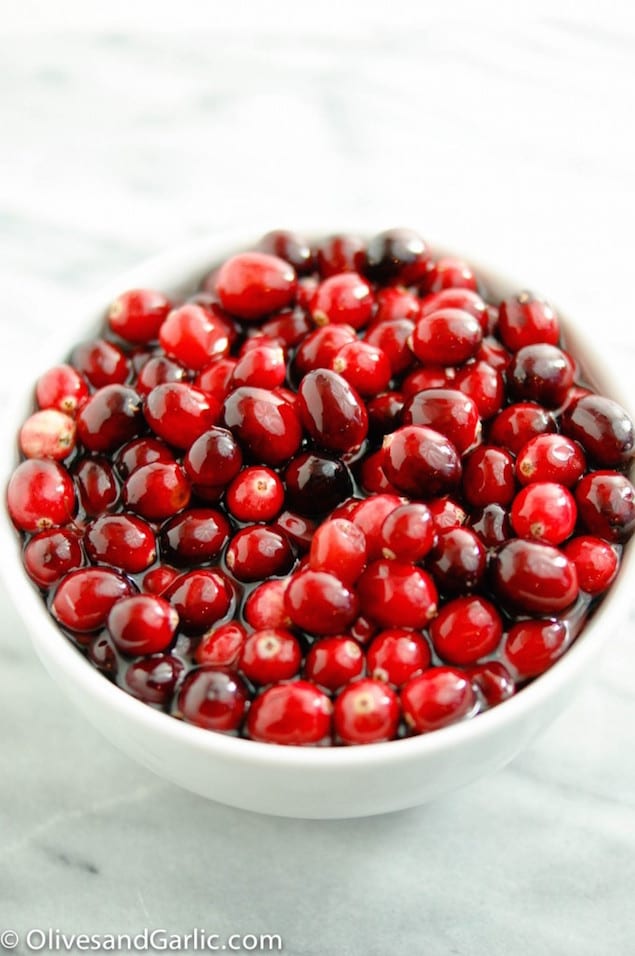 Once the roast is cooked, set it on a cutting board then using a slotted spoon fish out all the cranberries from the pot. Try to leave the carrots and onions behind. I find that cranberries add a great flavor but I am not a big fan of serving them on top of the mashed potatoes. The sauce is great without the cranberry chunks. Mashed potatoes are a must. Garlic cheesy bread on the side makes this meal complete and simply delectable. If cranberries is not your thing prunes work fabulously in this recipe.

Tender Cranberry and Bourbon Pot Roast
Cranberries, orange zest, and cloves will catapult your house into the warm smell of the holidays and create a delicious dinner, too.
Ingredients
2½ lb chuck roast
1 onion, sliced
2 medium carrots, diced
½ (12oz) bag of cranberries ( i also suggest adding ¼ cup prunes)
2 whole cloves
4 garlic cloves, cut in half
strips of zest from half orange
orange juice from half orange
¼ cup bourbon
2 cups chicken stock
⅛ tsp cinnamon
¼ cup sugar (plus more if needed) (if using prunes you might need less sugar)
salt and pepper
2 tbsp canola oil
Instructions
Preheat oven to 350 degrees.
Season chuck generously with salt and pepper. Using a pairing knife make small slits in the meat and insert half of garlic. Repeat all around the meat.
Heat canola oil in a Dutch oven and sear the meat on both sides until nicely brown. Remove and set on a plate.
To the same pot add onions and carrots, cook for 3 minutes. Pour in the bourbon, then cook another 3 minutes. Stir in cloves, cinnamon, zest and orange juice. Return meat to the pot and surround with cranberries. If using prunes add them now.
Pour in the chicken stock, add ½ the sugar in the recipe reserving the rest of the sugar for later. Cover with a lid and braise for 1 hour.
Remove from the oven and taste the broth. If needed add more sugar. Cover and return back to the oven. Braise another 1½ hours.
Serve over mashed potatoes.
Kathy Steger
Kathy is a blogger, a career woman and a mom from New Jersey. On her blog, Food Wine Thyme she shares her love for food, travel and family fun. She believes in eating foods that are whole, fresh and homemade.