Whether or not you consider these dishes to be authentic Mexican food, celebrate Mexico's historic victory against the French the best way you know how. Try these fun queso dips and dishes to celebrate independence.
By Lauren Clason
On May 5, 1862, a ragtag group of Mexican soldiers took on the formidable forces of the French empire in a dispute over money and power at the Battle of Puebla. The Mexicans won, but it took another five years for them to finally kick the French out of their country. To this day the Mexicans still see the battle as a symbol of their assertion of Mexico's independence, and celebrate with parades, festivals and a whole lot of good food. It's not surprising the holiday has spread to the United States.
To help you and yours celebrate Cinco de Mayo in style, we've compiled un listo of fun queso dips and Mexican dishes to make in your cocina. While we can't help you with your Spanish (or your Mayan, for that matter) these recipes are sure to make you the life of the fiesta.
1. Homemade Tortillas
Start with the basics! Why go store-bought when you can wow the crowd with your own homemade version? Don't stress, making fresh, warm tortillas is simple and totally worth it. Experiment with corn and flour varieties. Try this recipe.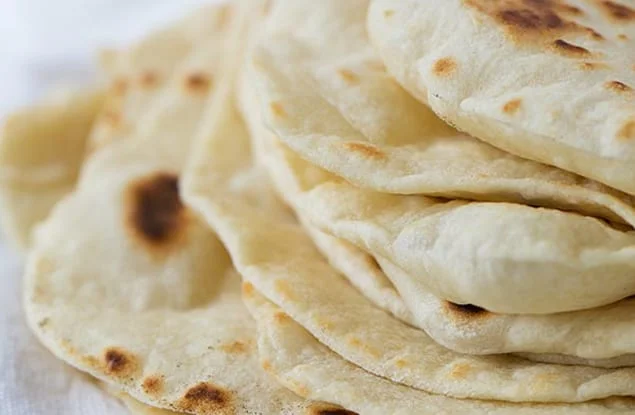 tablefortwoblog.com
2. Queso Blanco
Another staple at the American Cinco de Mayo dinner table, queso blanco is both a crowd-pleaser and the most versatile of the queso family. Play around with your pepper repertoire and add some spicy with a smoky, sweet, or on fire chili.Get the recipe.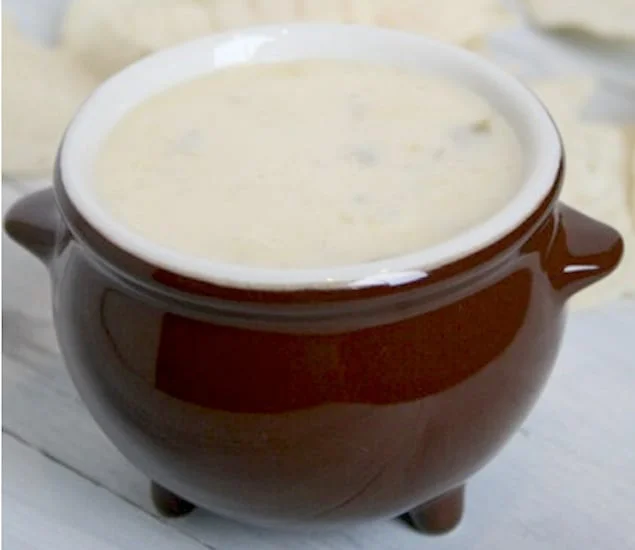 eatingonadime.com
3. Esquites (Mexican Corn Salad)
Light and summery, esquites is roasted corn held together by a concoction of lime juice, avocado and garlicky aioli. A perfect, fresh side dish for May weather. Let the corn kernels char and take on a touch of color for added flavor.Get the recipe.
closetcooking.com
4. Chorizo Mushroom Queso
Queso with a kick. This dip combines spicy sausage with earthy mushrooms and gooey Monterey Jack cheese. Sub in your favorite cheese to alter the dip to your personal taste.  Get the recipe.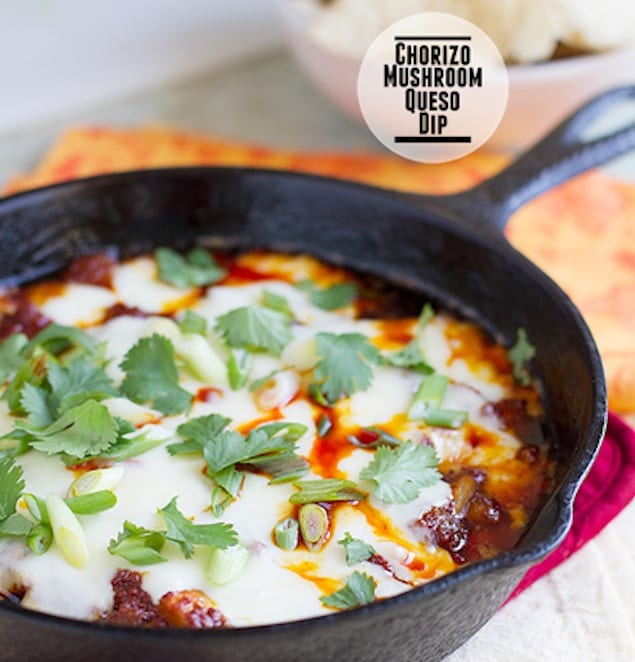 tasteandtellblog.com
5. Baked Cheesy Chicken Taquitos
Baked, not fried! These little pieces of Mexican goodness are filled with chicken breast and melted cheese, then topped nacho-style with all the fixin's: guacamole, sour cream, tomato, cilantro, onions, and anything else you can think of, the more the merrier! Get the recipe. 
lacremedelacrumb.com
6. Chile con Queso
A heartier take on the ubiquitous salsa con queso, this version still uses easy-to-find ingredients, but with out the unnatural additions, making it a quick fix for a large party. Get your Tex-Mex on with this popular dip, even if it isn't that authentic.Get the recipe.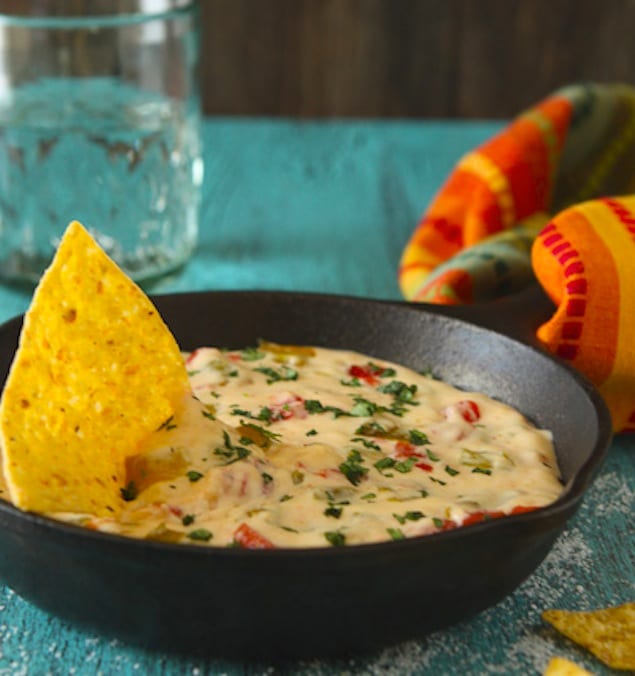 www.acommunaltable.com
7. Queso Fundido
Basically a seven-layer dip (minus the beans) baked in the oven, this dish is entirely customizable, so get creative! Experiment with your favorite veggie options and cheeses. Bring the kids in on the fun, too and let them choose their toppings. Get the recipe.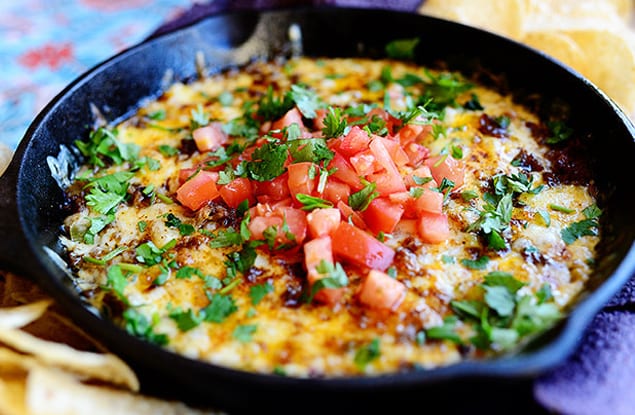 thepioneerwoman.com
See Also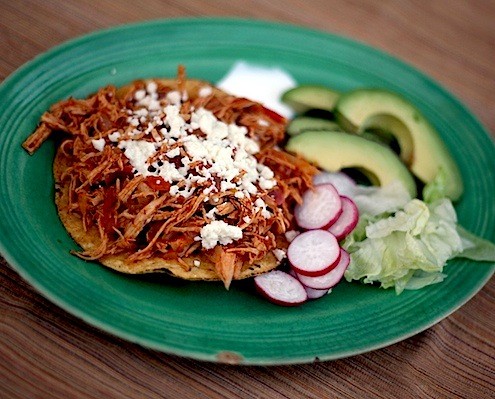 8. Chorizo and Cheese Empanadas
How about queso fundido in fried form? That's exactly what these empanadas are: spicy sausage and cheese poppers with a creamy avocado sauce to dip in. Finger food never looked so good. Get the recipe.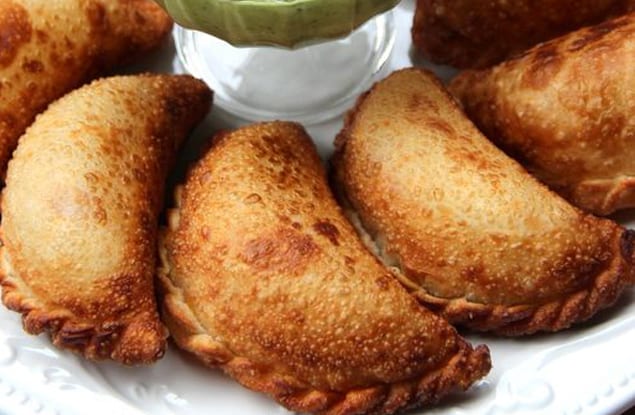 laylita.com
9. Philly Cheesesteak Queso
Ok, as Americans, our favorite thing to do is to Americanize foreign food dishes. But hey, it's not always a bad thing. It's hard to argue with the brilliance of a Philly Cheese Steak, right? So why not convert it to a tortilla chip topper? Get the recipe.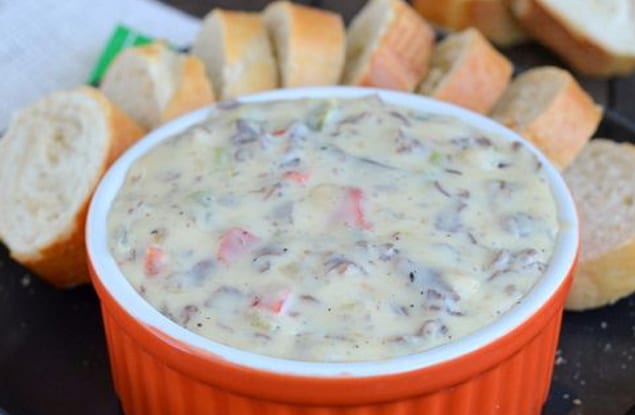 insidebrucrewlife.com
10. Arroz con Leche Wrap up the Mexican holiday with this surprising traditional dessert that serves up white rice, condensed milk, apples and raisins in a parfait glass. A dusting of cinnamon pulls it all together. Get the recipe.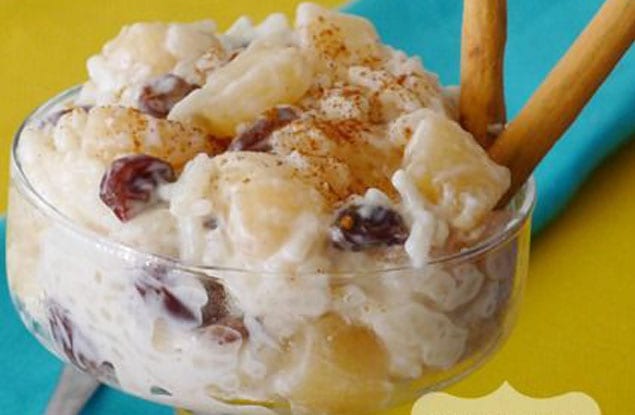 spoonful.com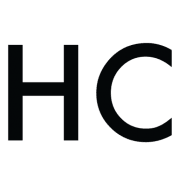 Lauren Clason
Lauren is a freelance writer based in Washington, DC. She is known to order the most bizarre thing on the menu when dining out, and she still calls her mother when she can't remember Grandma's recipes.