PARTNER POST: Reinvent potato recipes to be fresher and lighter in the new year. Make it your resolution to try these dishes as nutritious packed lunch ideas.
It's that time of the year where we reinvent tried and true favorites to fit our resolutions. Whether it is too keep things nutritious and refreshing or to pack your lunch to-go each day, these recipes made with potatoes are here to satisfy.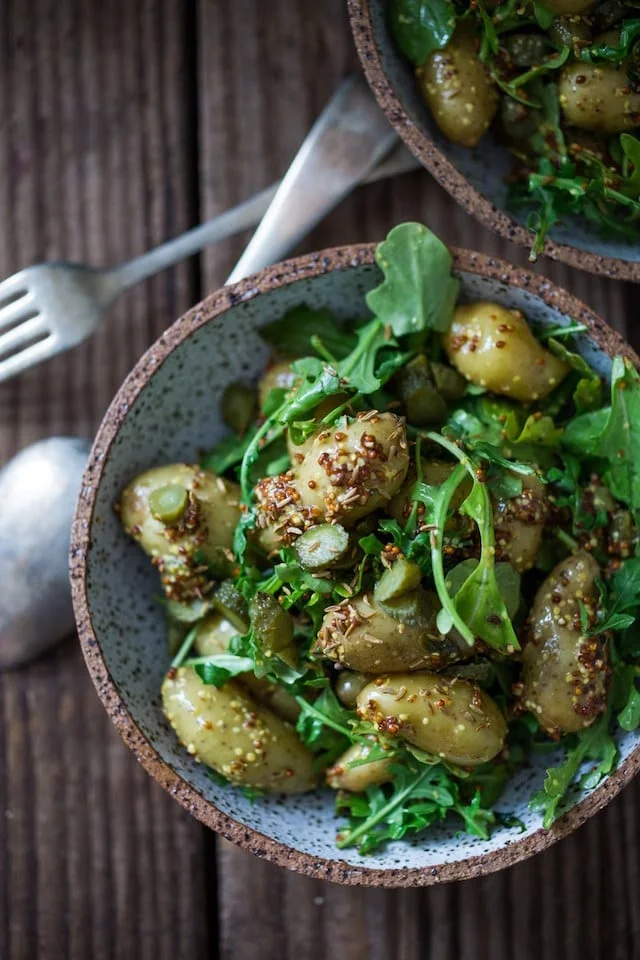 Mustard Seed Potato Salad
For a quick lunch or served with salmon, this refreshing potato salad can be served warm or cold with a mustard seed dressing. Perfect for a cozy winter meal. See the recipe.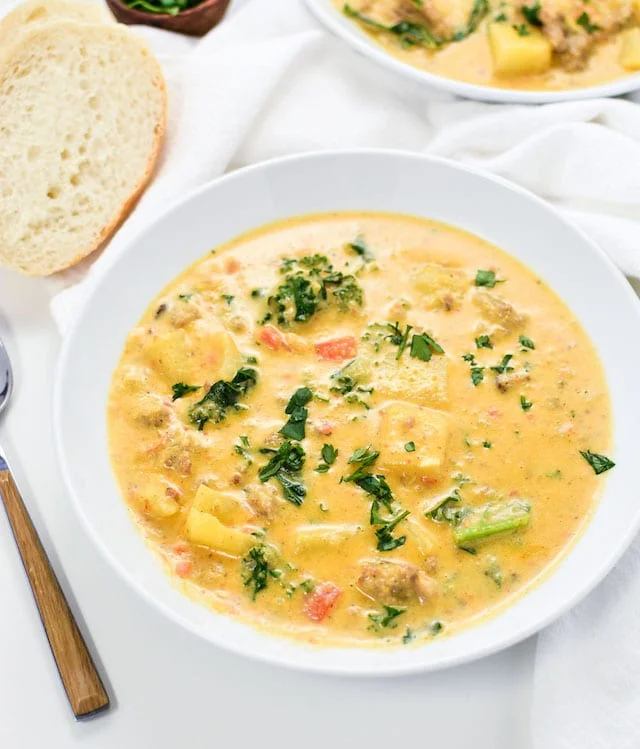 Roasted Potato Garlic Soup with Kale and Sausage
Make a hearty and nutritious potato soup that can be made ahead of time and packed for a comforting lunch for your midday work break. See the recipe.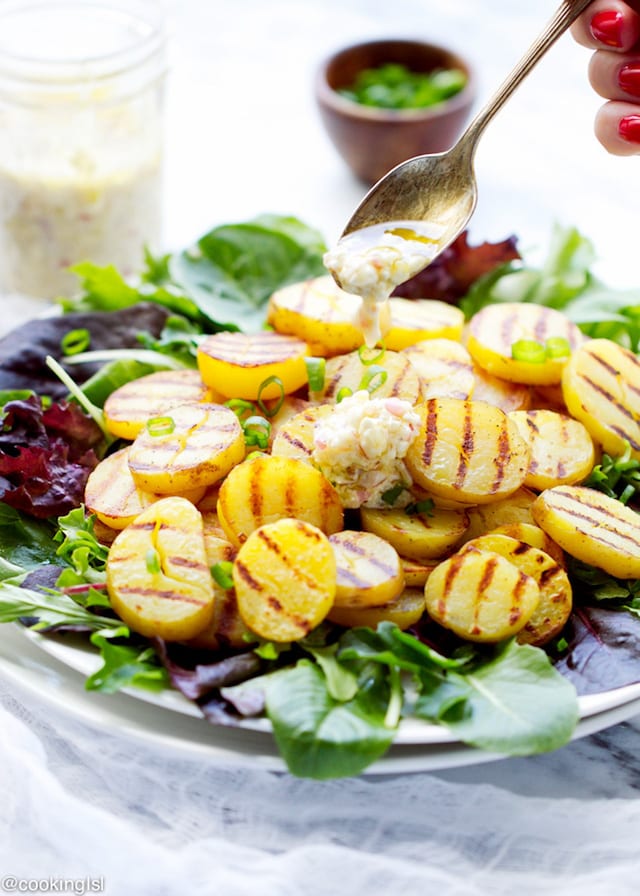 Grilled Potato Salad and Feta Dressing
Warm or cold, this grilled potato salad can be prepared inside all winter long or enjoyed on a warm day. Serve with a feta vinaigrette and take it on the go for a fun packed lunch. See the recipe.
Smoked Salmon and Yogurt on Baked Potato Pancakes
Easily baked in the oven, these shredded potato pancakes make an elegant bite, but are light and refreshing with smoked salmon and Greek yogurt. Enjoy from breakfast to dinner and everything in between. See the recipe.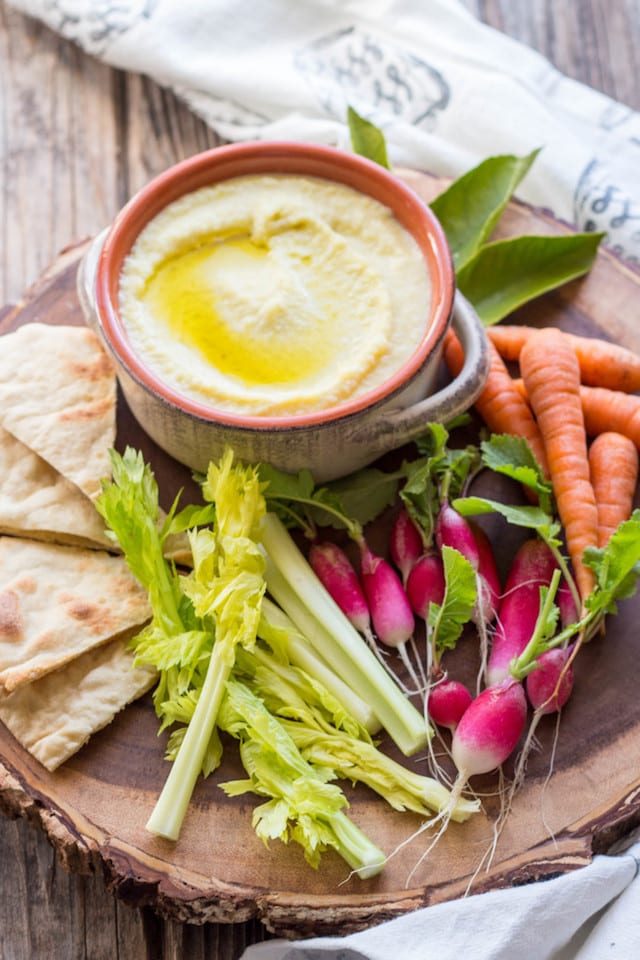 Potato Skordalia
A Greek dip, Skordalia is just as good as your go-to hummus and is packed with nutrients from potatoes and almonds. A perfect on the go snack. See the recipe.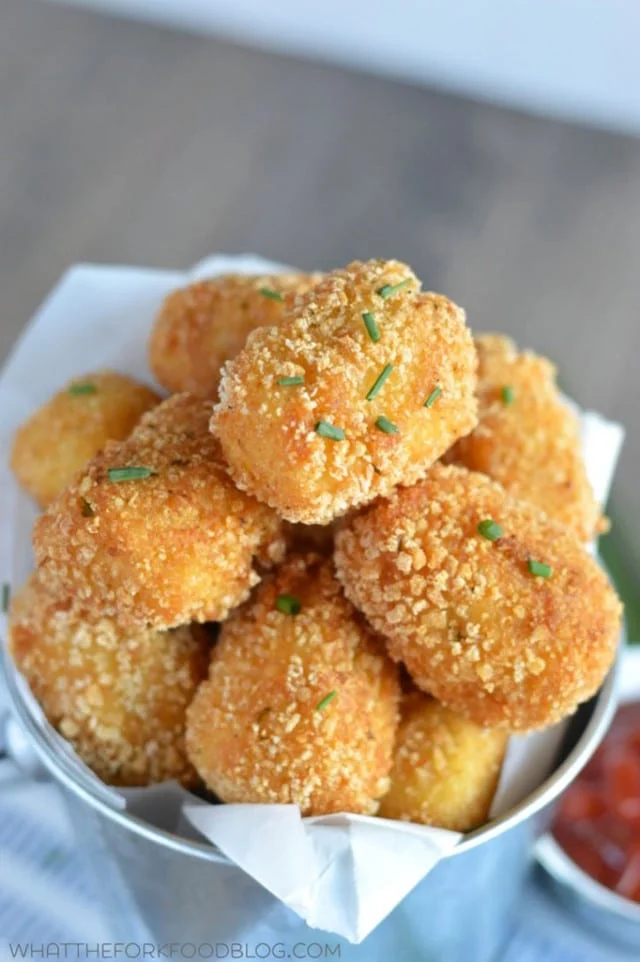 Homemade Tater Tots – Gluten Free
Learn how to make your own tater tots that are just as delicious, but better for you and can be made gluten free. Who doesn't want a side of tots in their lunch box? See the recipe.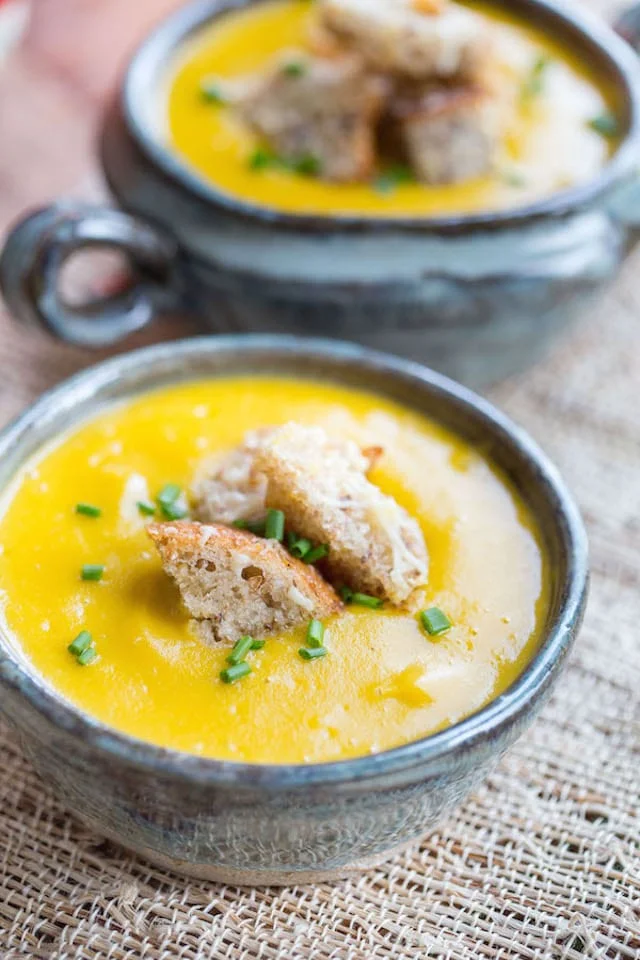 See Also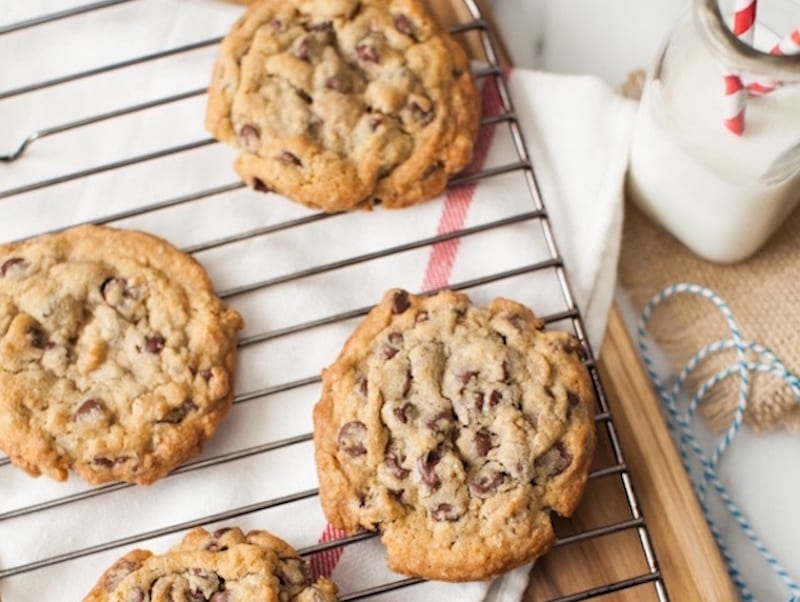 Rich Potato Leek Soup
Without a drop of cream, this rich potato leek soup is surprisingly smooth, silky and a warm delight. Make the night before and enjoy for lunch the next day. See the recipe.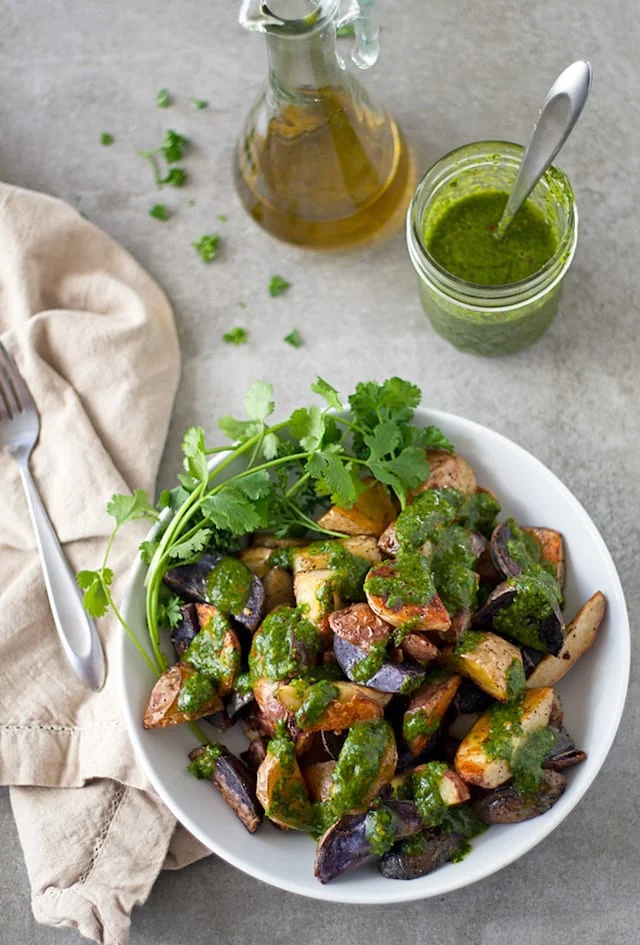 Cilantro Chimichurri and Garlic Roasted Potatoes
Roast ahead these flavorful garlic potatoes and pack for an easy lunch with a cilantro chimichurri. See the recipe.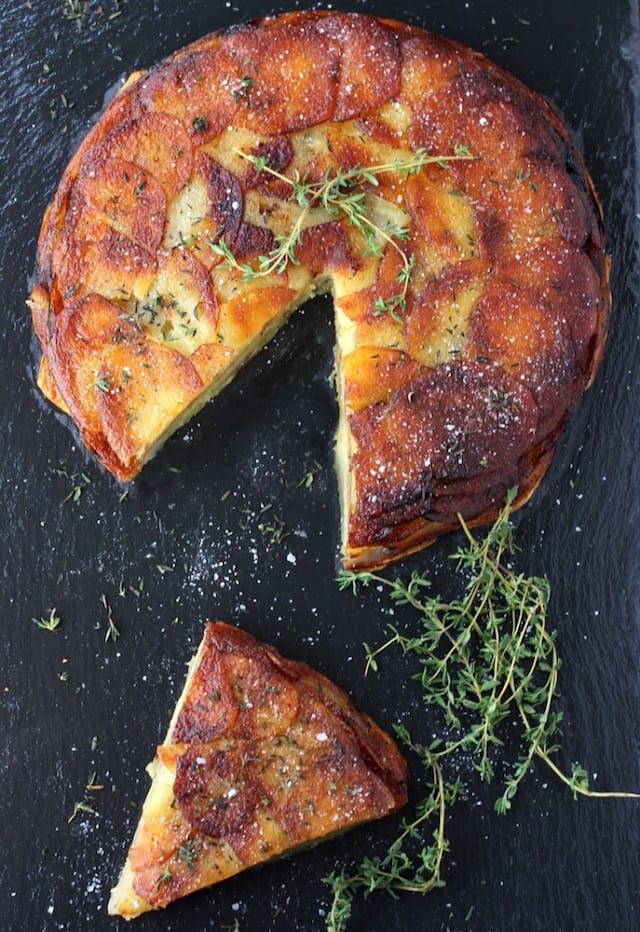 Brown Butter and Thyme Potato Cake
Brown butter and a balsamic glaze makes this layered potato cake an instant winner for a dinner side or packed up for lunch on the go. Hot or cold, it is so delicious. See the recipe.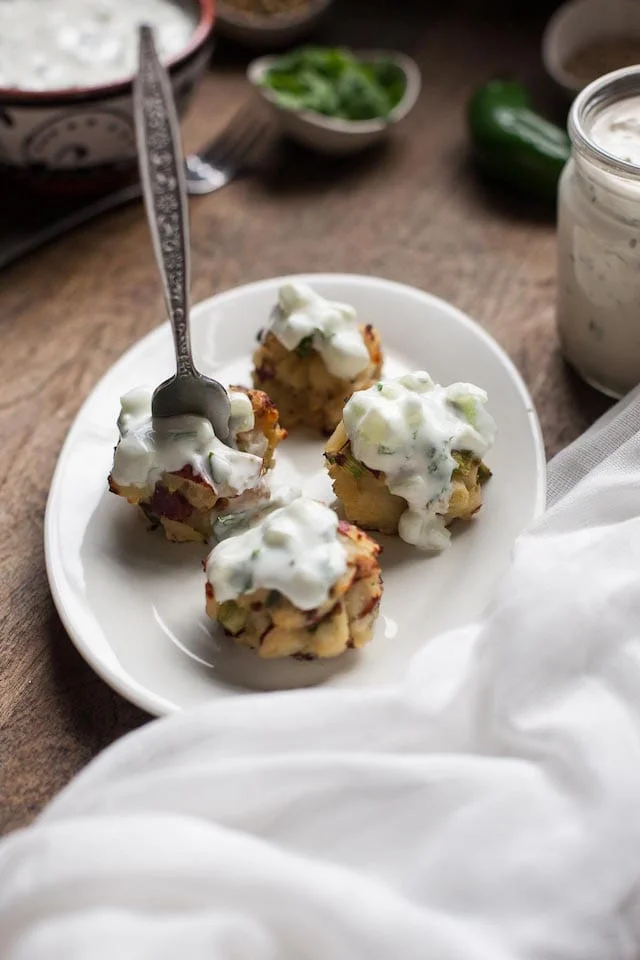 Potato Samosa Bites with Raita Sauce
A perfect bite with some spice, these Indian potato samosas are served with a cool raita sauce for a new lunch idea. See the recipe.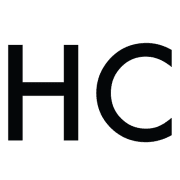 Honest Cooking
The Honest Cooking editorial team handpicks inspiring culinary stories to share with you that we think are beautiful. We strive to create an inspiring place for culinary exploration, salivating recipes, interesting personalities and stories.