Have you been dreaming about starting a food blog? Here are ten reasons to get the ball rolling.
By Emily Arno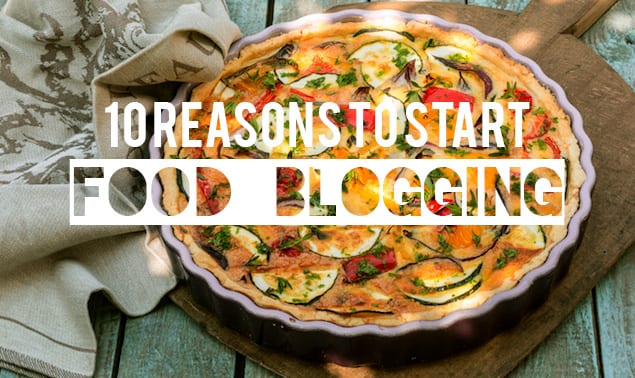 Shutterstock: stockcreations
This article has been posted with permission and originally appeared as 10 Reasons to Start a Food Blog on Relish
If you're anything like us, chances are you spend a fair amount of time reading your favorite food blogs. So this begs the question—have you ever considered jumping into that pretty, picturesque fray yourself? Sure, it's no doubt intimidating, but we're here to encourage and implore you to snag that domain you've been considering for years.
Inspired by our trip to the International Food Bloggers Conference in Seattle (we are an event sponsor!), we've compiled a list of 10 reasons why now is the time to make your blogging dreams a reality.
Starting a food blog will…
1. Provide an online platform for your voice and topics you care about.
Whether you're vegan, cookie-obsessed, drawn to rustic whimsy or a staunch clean eater, a blog is a fantastic way to showcase your passions in the food realm. You're free to wax poetic on the glories of sweet corn or on the struggles of preparing a family meal for six without boundaries.
You'll be surprised how many folks out there share your viewpoint and are eager to encourage! And sure, not everyone will agree with what you have to say, but the satisfaction of having a corner of the web that is all your own is unlike any other.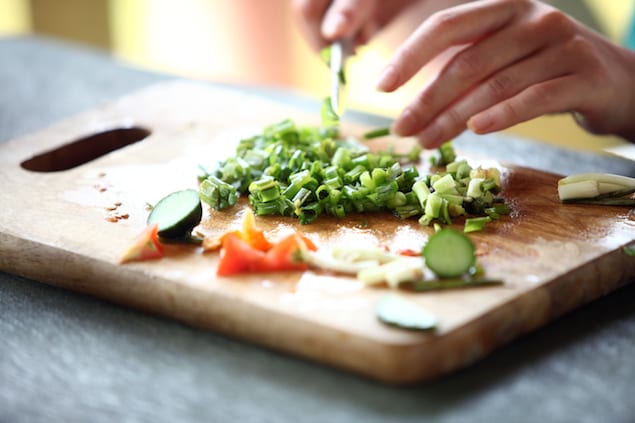 Shutterstock: Yeko Photo Studio
2. Challenge your baking or cooking skills.
Blogging will light a fire under you to try out that ultra-tough recipe you've been eyeing or a technique that you've been dying to master. After all, you can only post about spaghetti and meat sauce so many times before both you and your audience will start craving something out-of-the-box. A commitment to regular posting can act as a motivator to push your limits in the kitchen.
3. Allow you to meet a community of like-minded individuals.
The food blogging community is incredibly social—both on and offline—and you'll quickly find it's a tight knit crew that is warm and welcoming to newcomers. Bloggers are generally eager to answer questions and provide advice when asked via comments or email. Start engaging and you'll build a community of your own before you know it. Once your blog is established, you may benefit from attending a food blogger conference where you will meet fellow bloggers face to face and learn valuable online skills. Blogger conferences offer a fantastic networking opportunity to mix and mingle with others in the food biz. At this year's International Food Bloggers Conference (known as IFBC for short and presented by Foodista), the keynote speakers were celebrated authors Karen Page and Andrew Dornenburg of The Flavor Bible. Various publishers, agents and editors (including yours truly!) were also in attendance.
4. Provide you with a creative outlet.
For those gifted with creative tendencies, blogging is a place to let those talents shine in your day-to-day life. Your blog will become a playground—a place where you are free to cook however and whatever you please—and exercise your unique style through photography, writing and design. We suspect other areas of your life will flourish as a result.
5. Allow you to share that recipe everyone always asks you for.
If you are bombarded with praises of "Oh my gosh. What is this recipe? I must have it!" at family functions and community potlucks, it'll be quite the relief to hand out a URL rather than accepting the responsibility of a follow-up. Blogging is a fantastic way to record your recipes for easy access. Many bloggers, including Sarah Kieffer from The Vanilla Bean Blog (one of our favorites), began blogging in order to document her recipes so that they may one day be edible family heirlooms.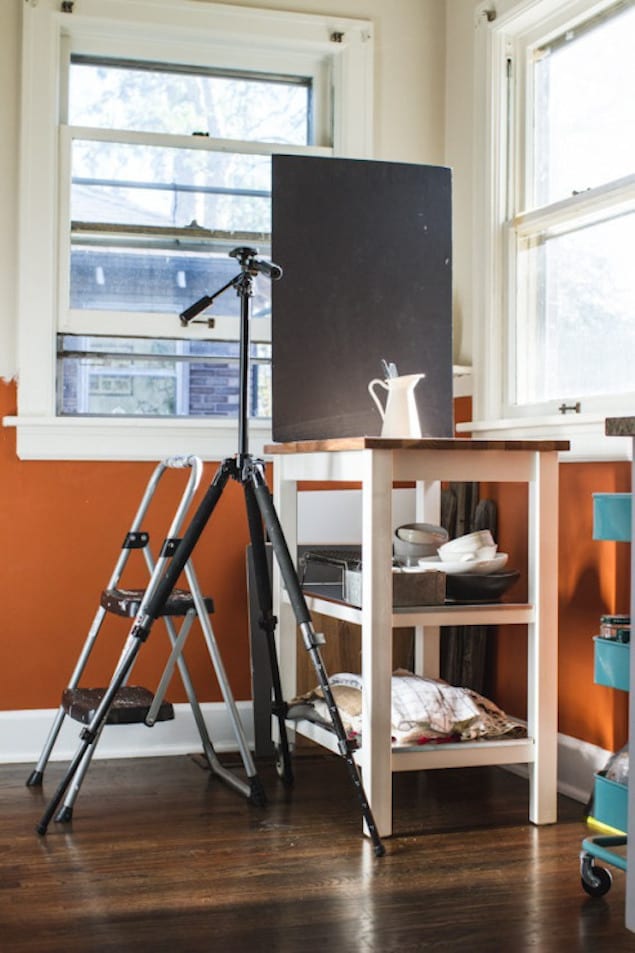 Ashley McLaughlin
6. Turn you into a triple-threat.
A food blog is much more than the recipes. It's about the words and the images and the spirit (that would be you!) behind them. We like to call it the trifecta of a successful blog: excellent recipes, writing and imagery. With practice, blogging has the potential to make you a triple-threat, and while you mustn't expect to be a pro from the get-go, you will certainly improve the more you write, shoot and eat. For encouragement, look at some of your favorite bloggers' first posts. Chances are those early posts are much more raw than what you see today. For photography tips, check out Ashley's advice on Edible Perspective.
7. Lend a sense of accomplishment.
Crafting a post and then presenting it to your family and friends will take time (and maybe a few tears if your cake collapses on the first few tries)—which makes that feeling once it's completed, posted and shared all the more euphoric. Bask in the knowledge that those you care about are reading your words and seeing your heart manifest itself in a creative way.
8. Teach you valuable lessons about website construction and social media.
The tech aspect of beginning a blog is one of the most intimidating factors in the entire process. The good news? You don't need to be a graphic designer or web genius to put together something really sleek and fun. Check out this comprehensive guide by the duo at Minimalist Baker and you'll have the basics down pat. As a bonus, you'll hone skills that will be very marketable if you decide to pursue a media-focused job down the road.
9. Potentially open doors and career opportunities!
All right, let's get one thing straight. Landing a coveted cookbook deal and rolling in wads of cash is the exception rather than the norm in the blogosphere. Especially in 2014, when the pool is pretty flooded by thousands and thousands of blogs and community image sites like foodgawker and tastespotting. We can't tell you how many times bloggers have told us, "Don't start a blog to make money."
However, many editors (ours included) still scan blogs for talented individuals who demonstrate they have mastered "the trifecta." These bloggers land paid freelance gigs, are offered sponsorships, sent cool products (for free!) and are sometimes even lured into full-time staff positions doing what they love.
If you have goals along any of these lines, think about your blog as a personal portfolio. A place where you can showcase what you're capable of—and to have at the ready, should anyone ask to see samples of your work.
10. Be a lot of fun.
If you decide to start a food blog—and don't take yourself too seriously while doing so—you will start looking forward to penning your posts with giddy fervor. Keep in mind: Blog to express who YOU are. Don't waste your time trying to keep up with the blogging Joneses and worry endlessly about whether your post on cupcakes is "so 2011?. That'll kill your good time real quick. If you like cupcakes, post the dang cupcakes. Blog to share your voice, make friends and cook fantastic food.
If you've started a food blog, post a link in the comments below. We'd love to check it out!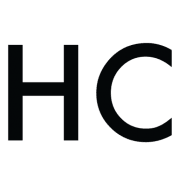 Relish
Offering more than 14,000 recipes plus features and DIYs on cooking, dining and entertaining, Relish celebrates America's love of food. Relish is about honoring cooking traditions while exploring new trends and ideas, which is why millions of people turn to both Relish.com and Relish Magazine for special occasion recipes, quick and easy weeknight suppers and culinary adventures.