Brown bag it the gourmet way. Sandwiches are a blank slate for delicious concoctions and sometimes you don't even need bread.
By Annelise McAuliffe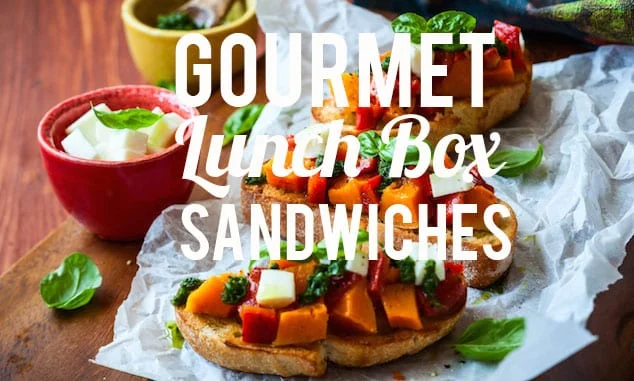 Shutterstock : sarsmis
Brown bag it the gourmet way. Sandwiches are a blank slate for delicious concoctions and sometimes you don't even need bread. Think grilled eggplant slices instead of sourdough. Not only are they an efficient way to use up leftovers, but they also open things up to the beautiful world of fun condiments.
Pulled Lamb Sandwich with Caramelized Onions and Chipotle Aioli
Slow cooked lamb sandwiches on a baguette will delight the palate with sweet onions and spicy aioli. This is a great main course for an outdoor spring picnic. If you have leftover lamb from a previous dinner, this recipe can use up that excess in a delicious way. Get the recipe.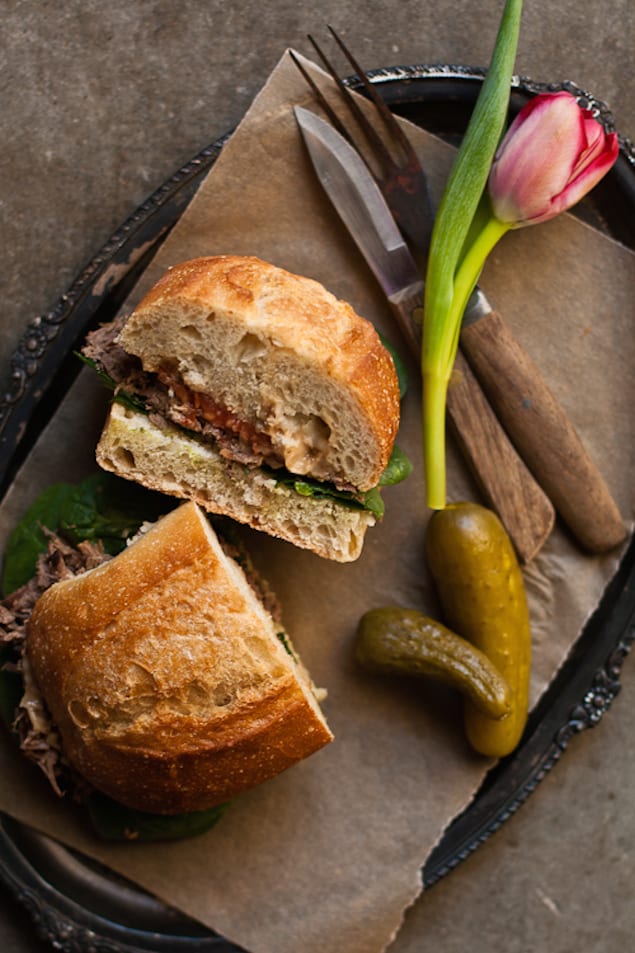 Chimichurri Steak Sandwiches
The bright flavors of the chimichurri sauce brings out the earthy steak's deliciousness. Better yet, it is so simple. All you need is beef, sauce, and bread for pure bliss. Get the recipe.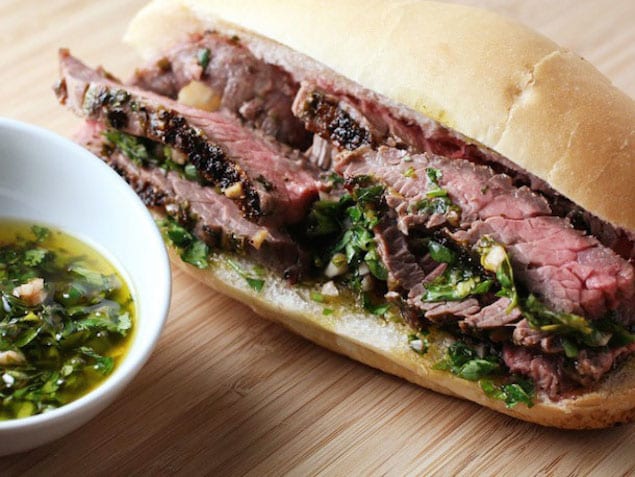 http://www.seriouseats.com
Prosciutto Sandwich with Fig, Pesto and Arugula
The perfect mix of sweet, salty, and herbs. Be sure to start with good bread. Make ahead and take with you for an easy, utensil free lunch that is sure to fill and satisfy. Get the recipe here.
http://notenoughcinnamon.com
Grilled Eggplant Parmesan Sandwich
This sandwich packs the delicious flavors of eggplant Parmesan and delivers them in a portable sandwich that is perfect for summer entertaining complete with a creamy ricotta spread. The eggplant slices can be grilled outdoors or inside on a grill pan. Get the recipe.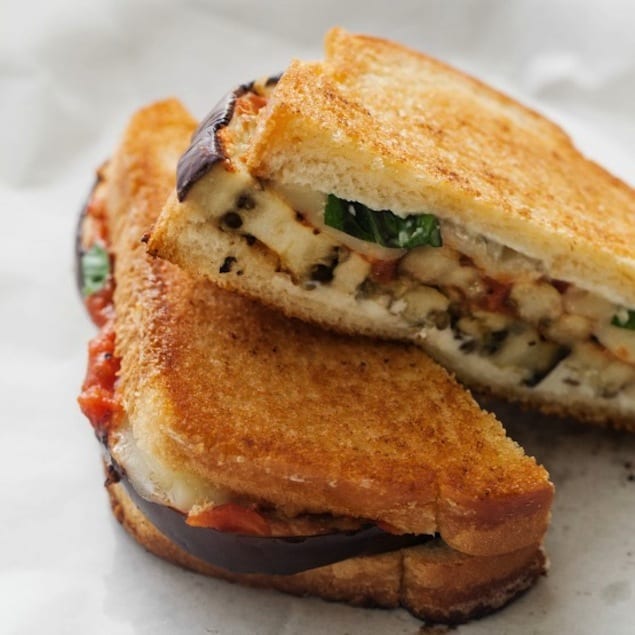 Pickled Green Tomato BLT
Add a crunchy bite and some tang to a traditional bacon sandwich. Don't worry about packing it for later, cold bacon is still delicious. Use a good sourdough to complement the flavors. Get the recipe.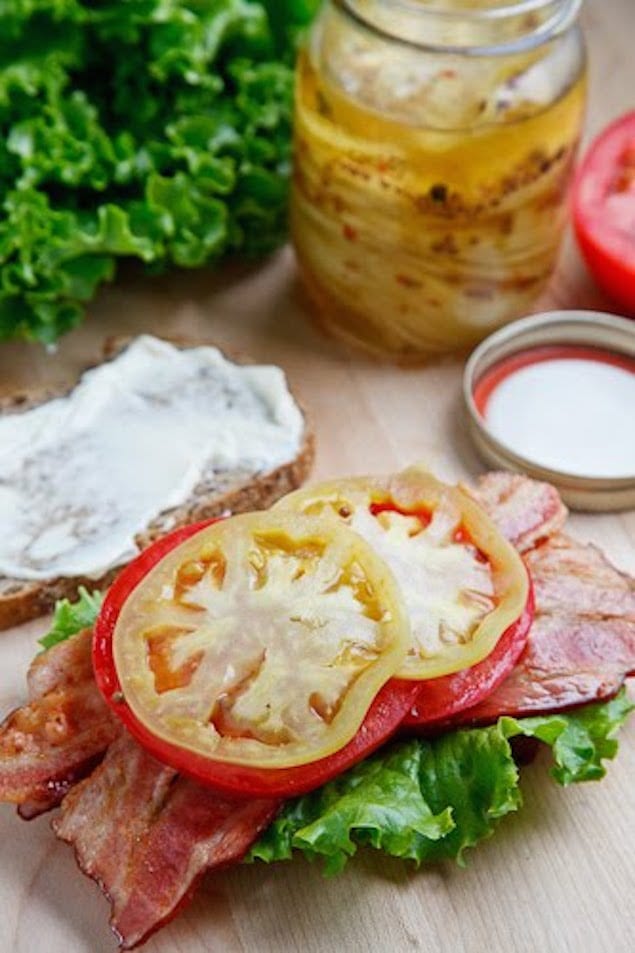 http://www.closetcooking.com
Spicy Shrimp Sandwich with Chipotle Avocado Mayonnaise
Shrimp was meant to be paired with a creamy avocado sauce. Spiced chili, garlic, and cumin shrimp packs a punch that is addictive. Serve on a baguette for an impressive presentation. Get the recipe.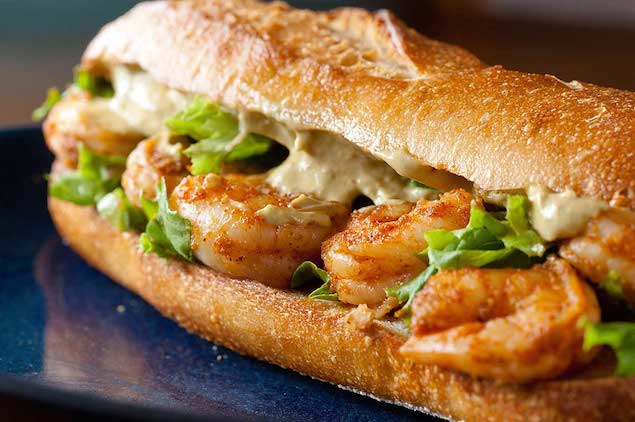 http://www.lifesambrosia.com
Pan-Fried Tofu Sandwich
Filled with cucumber and ham, or your choice of filling, this tofu sandwich skips the bread and makes it wheat-free. Boost your protein and layer on the veggies. This is a filling sandwich that will power you through the afternoon without weighing you down. Get the recipe.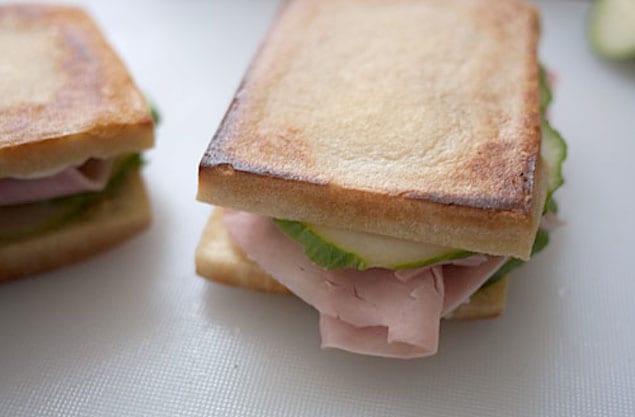 http://justbento.com
Lettuce Wrap with Spicy Thai Chicken
This may not be a strict sandwich, but that is only because being wrapped in buttery lettuce makes this chicken so delectable. Better still, imagine you're pressed for time. Enter this super-fast 20-minute chicken wrap meal.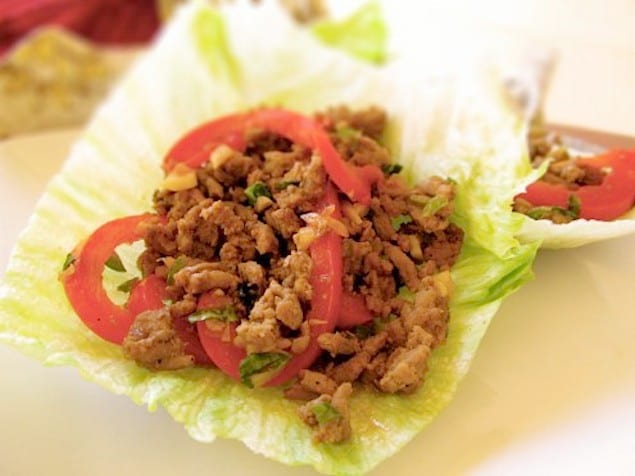 Portabella and Halloumi Sandwiches
Delicious warm or cold, meat-free 'which that combines halloumi and balsamic. Beef things up with added vegetables that you have on hand. Get the recipe.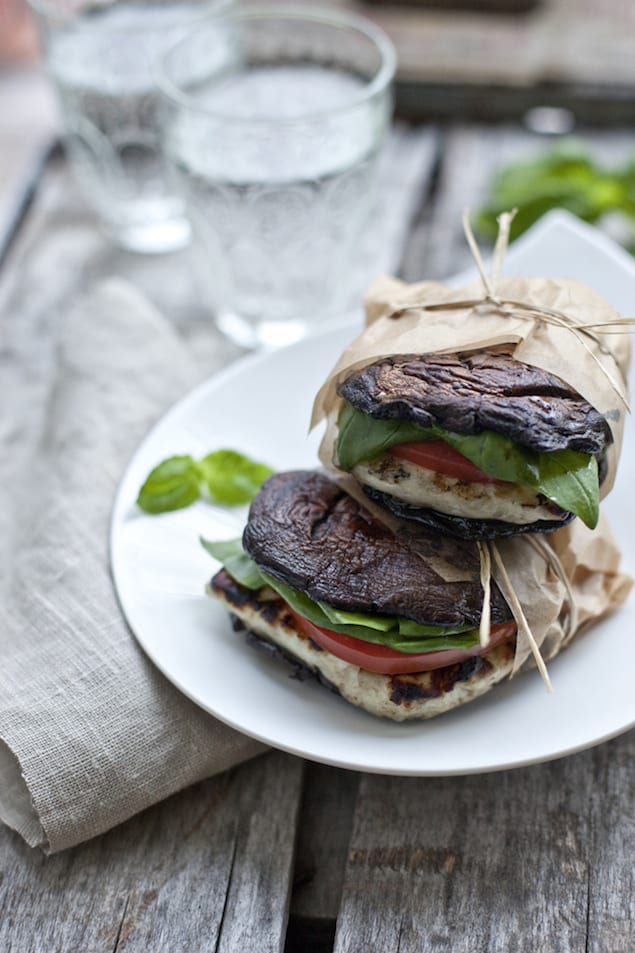 http://mushroominfo.com
Open-Faced Salmon Sandwich
A play on a bagel and lox, this sandwich is smeared with plain yogurt and dill. Top with goat cheese and sliced cucumbers for the complete package. Get the recipe.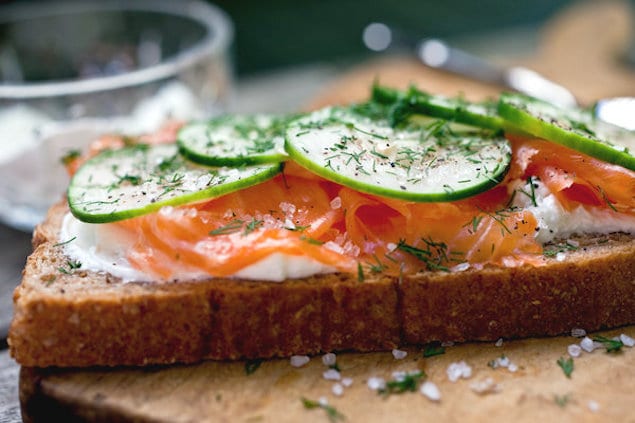 Andrew Scrivani for The New York Times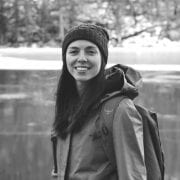 Annelise McAuliffe
Mandatory family outings to the Detroit farmers' market and nightly home-cooked meals cultivated Annelise's respect and curiosity for food. A graduate of The Culinary Institute of America, she spends her free time in New York City recipe testing, eating breakfast all day, and dreaming up international culinary adventures.