Gather your casserole dishes! These convenient and delicious recipes are perfect for your Thanksgiving menu when you're feeding a hungry crowd.
Those in the Midwest already understand the convenience of a casserole (AKA a hot dish), but its time for the rest of us to bring the easily dishes to our Thanksgiving menus. These recipes can be baked the day before any guests arrived and simply warmed in the oven before you're ready to sit down for dinner. These recipes go beyond the traditional green bean casserole.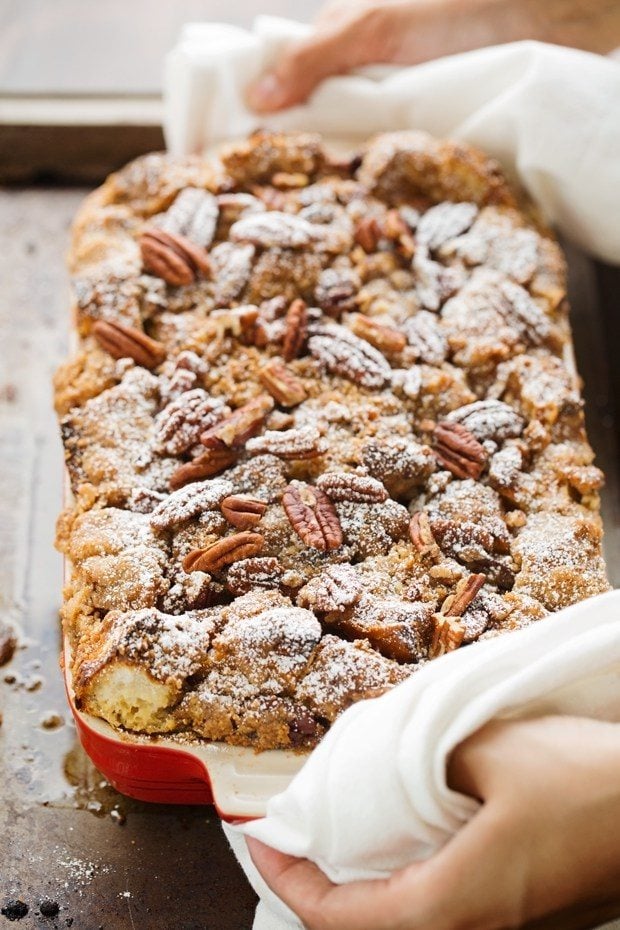 Thanksgiving Breakfast: French Toast Casserole
If you are going to have a house of guests staying with you over the long weekend, then this pumpkin French toast casserole is your ticket to an easy morning. Recipe here.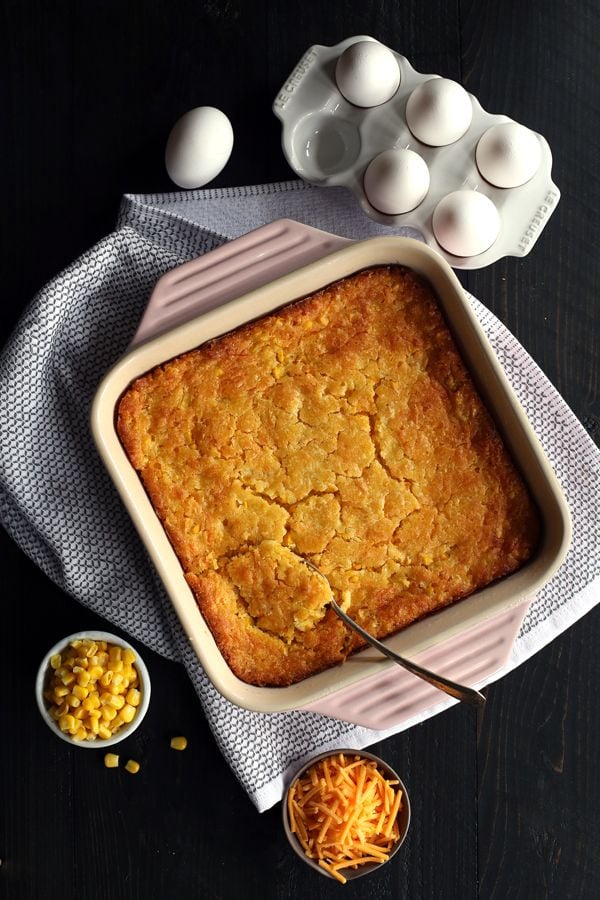 Cheesy Corn Casserole
This hearty corn casserole will literally take you ten minutes to throw together. Then, you oven will do the rest of the work. Recipe here.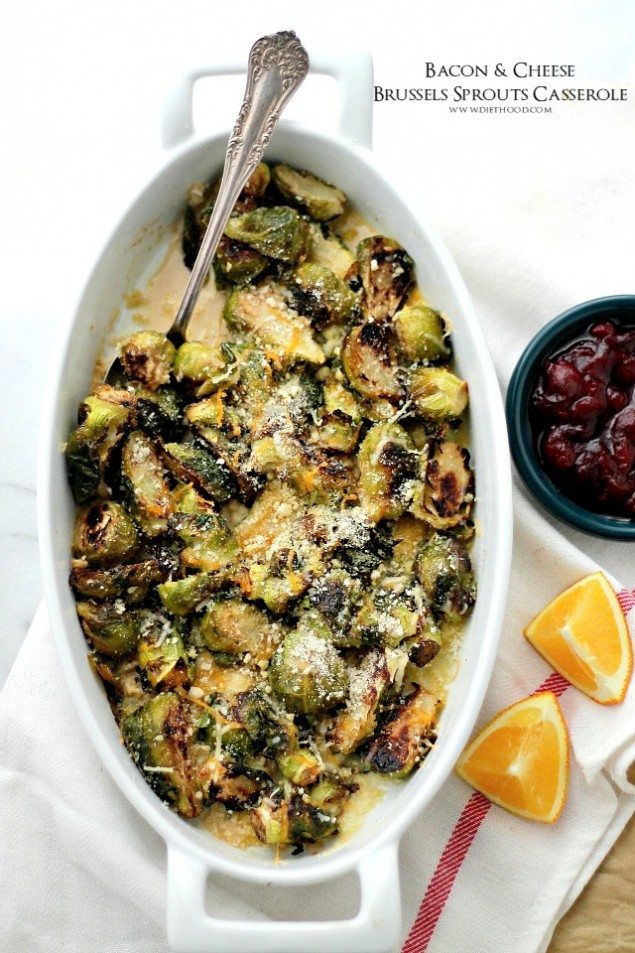 Bacon and Cheese Brussels Sprouts Casserole
Every Thanksgiving menu needs at least one green vegetable. Let this easy hot dish be the answer to your veg question. Recipe here.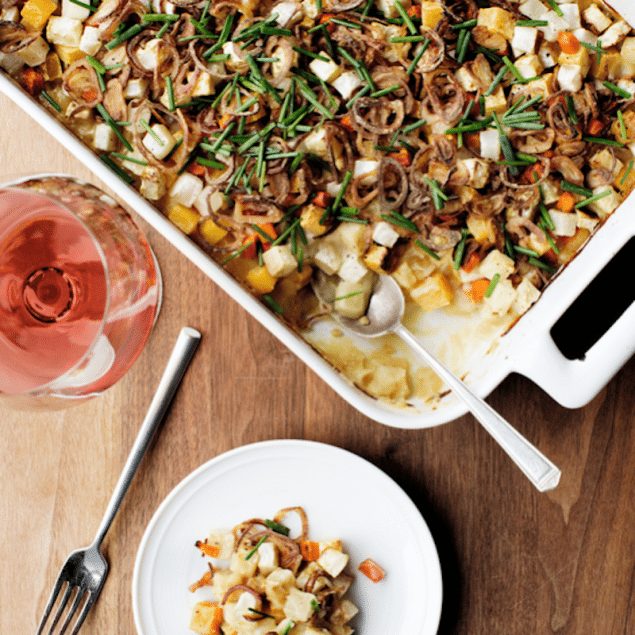 Root Vegetable Hot Dish
With parsnip puree and topped with crispy shallots, this root vegetable dish is colorful, hearty, and packed with flavor. Recipe here.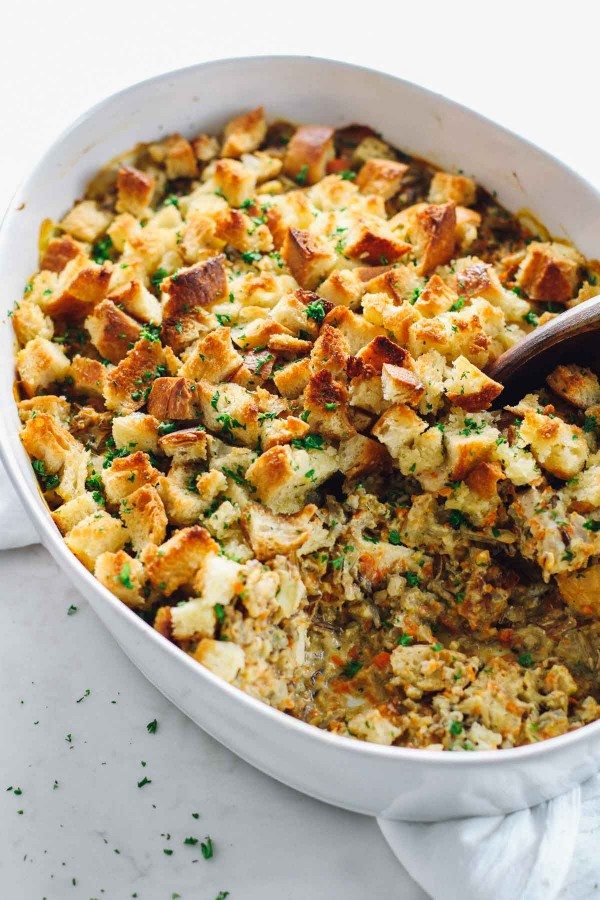 Wild Rice Casserole
This comforting casserole dish could really be a meal in itself. With vegetables, wild rice, and chicken all in one dish, it is bound to be a hit. Recipe here.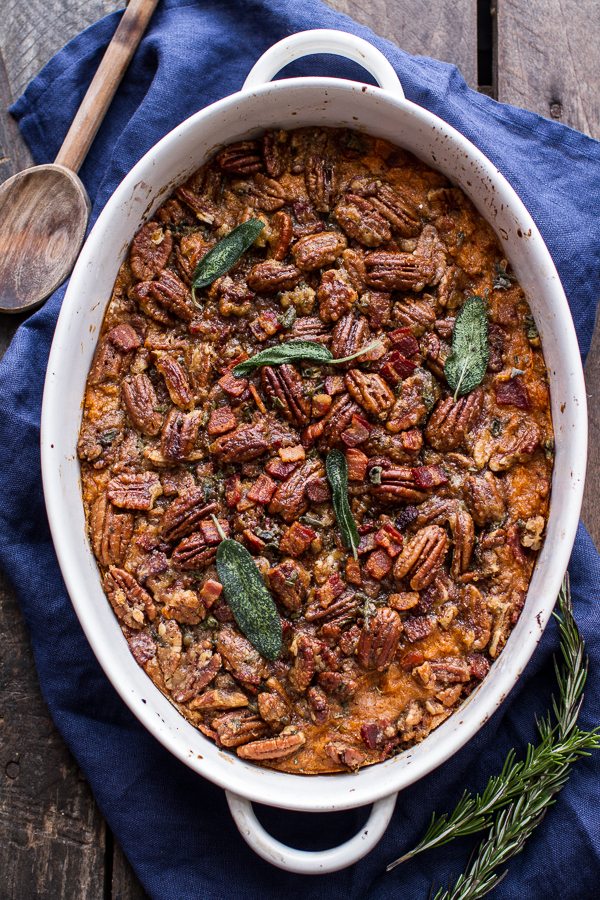 Sweet: Bourbon Sweet Potato Casserole
With nuts, booze, sage, brown sugar, and spices, this stunning casserole dish is a perfect sweet potato side if you are looking for something interesting and on the sweet side. No marshmallows required. Recipe here.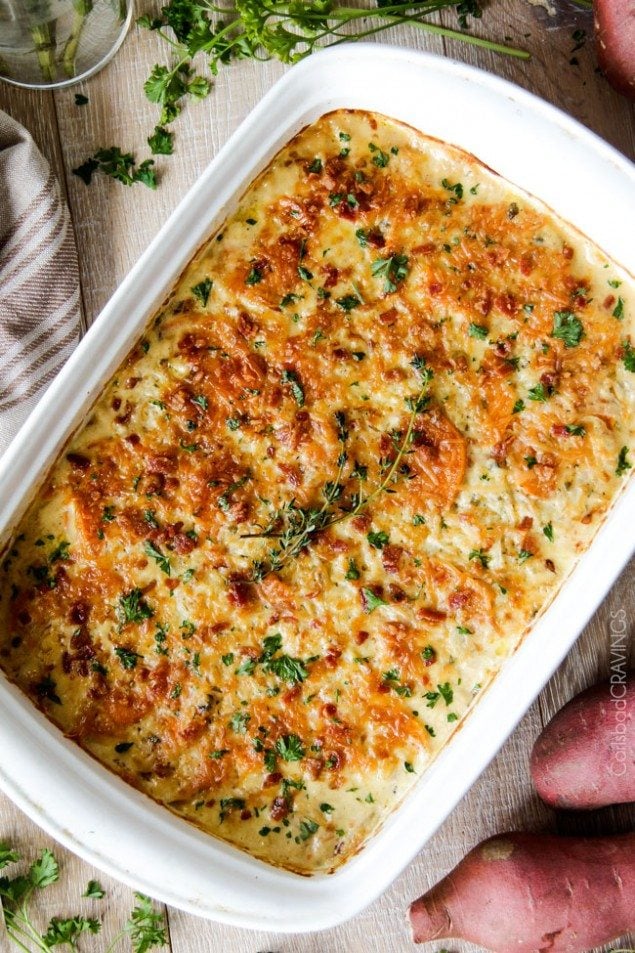 Savory: Herb Scalloped Sweet Potatoes with Bacon and Gruyere
Because not everyone loves a sweet side, we have a savory option, too. Fresh herbs, bacon, and gruyere cheese make this casserole dish memorable. Recipe here.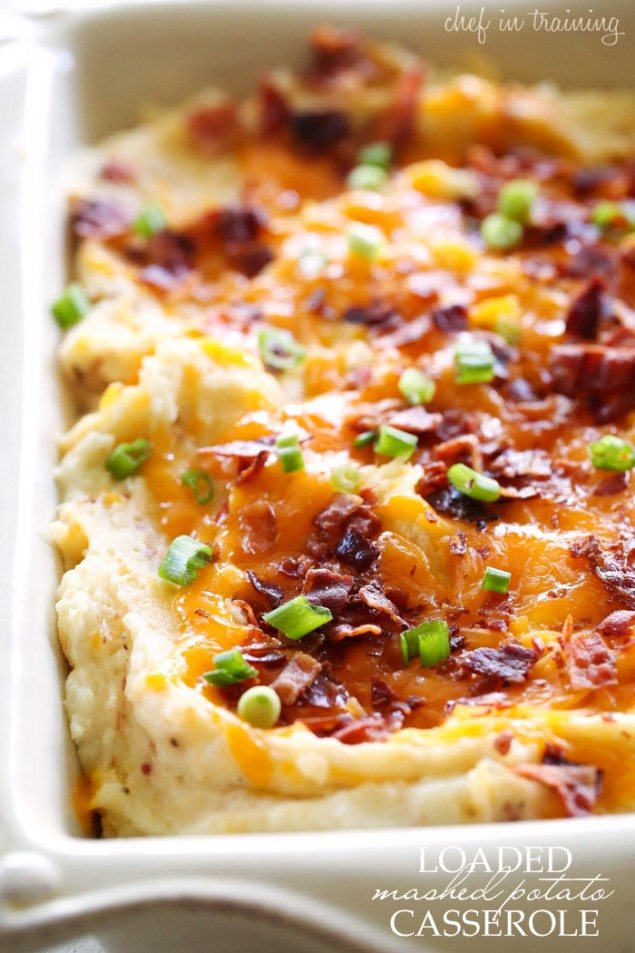 Loaded Mashed Potato Casserole
These may not be your traditional bowl of mashed potatoes, but they are new, fun and full of flavor. Recipe here.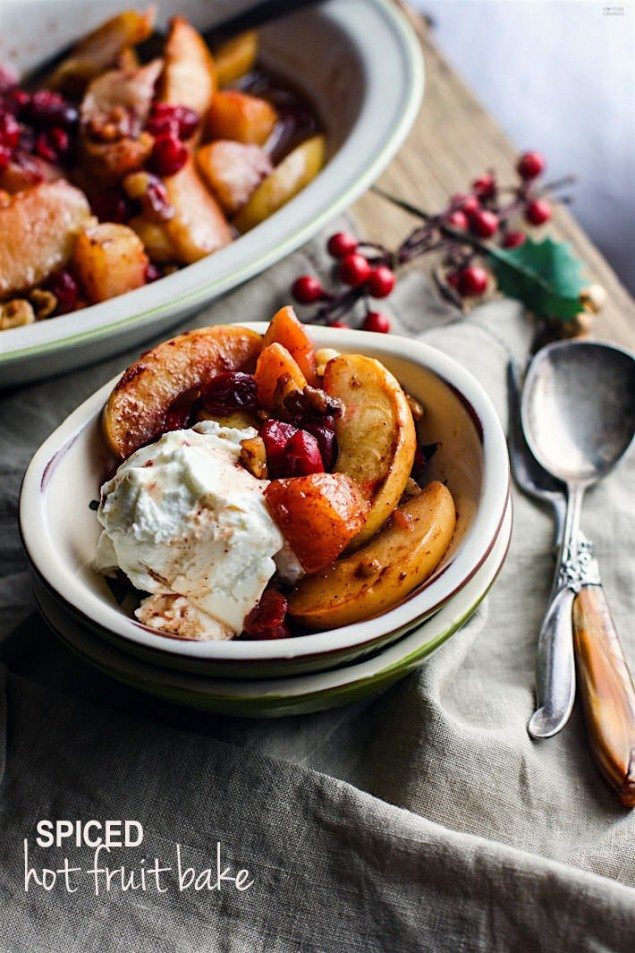 Dessert: Spiced Fruit Bake
This dessert is quite literally easier than pie. Bake the season's fruits with spices and serve warm with vanilla ice cream or caramel sauce. Recipe here.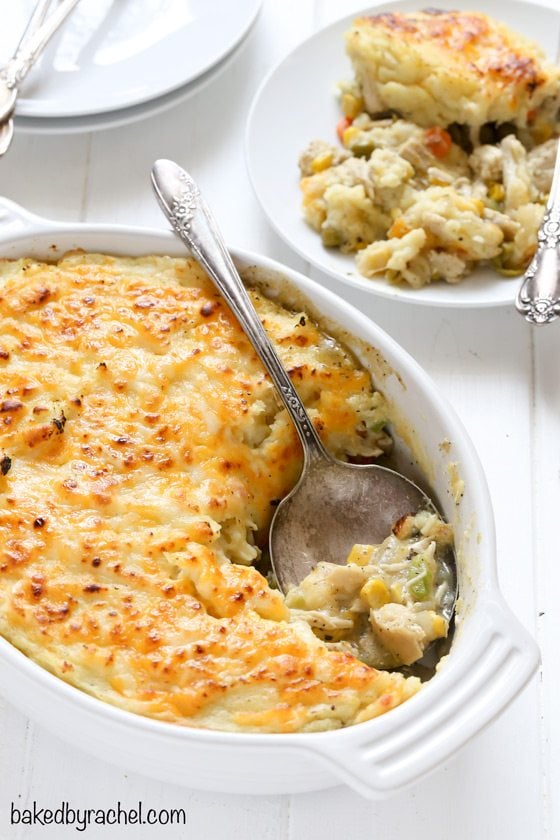 The Day After: Leftover Shepherds Pie
Let your leftover turkey and mashed potatoes turn into this heavenly shepherds pie. Recipe here.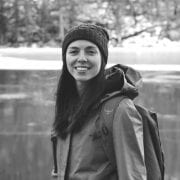 Annelise McAuliffe
Mandatory family outings to the Detroit farmers' market and nightly home-cooked meals cultivated Annelise's respect and curiosity for food. A graduate of The Culinary Institute of America, she spends her free time in New York City recipe testing, eating breakfast all day, and dreaming up international culinary adventures.