Ten Creative Pasta Salads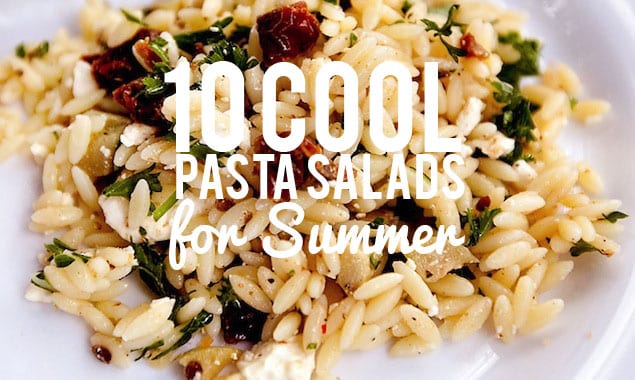 Pasta salad is summer's best friend. So before your next barbecue be sure to grab legumes, vegetables, and anything else that sounds delicious and add a pasta salad to the day's menu. Or, try one of our favorites below.
By Annelise McAuliffe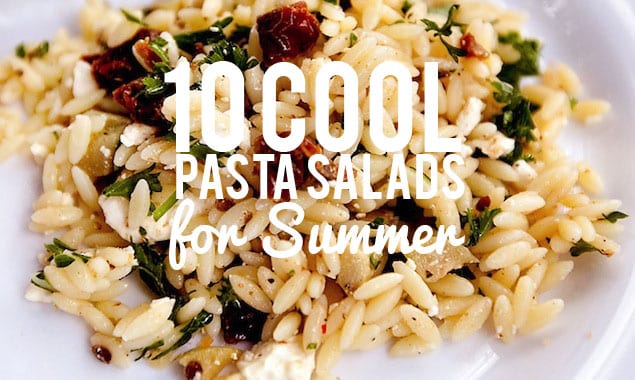 Served at room temperature and generally tossed in a light, oil or vinegar dressing, pasta salad is summer's best friend. Giving you the freedom to add the pasta shape of your choice and all the seasonal vegetables and fruit in your fridge, pasta salads are so versatile. So before your next barbecue be sure to grab legumes, vegetables, and anything else that sounds delicious and add a pasta salad to the day's menu. Or, try one of our favorites below.
1. Green Bean, Grape and Bacon Pasta Salad
It may sound a bit strange, but it is a match made in heaven. An untraditional spin combines a fruit, a vegetable, Greek yogurt, and salty bacon. That is all of the food groups being represented. What more do you need? Get the recipe here.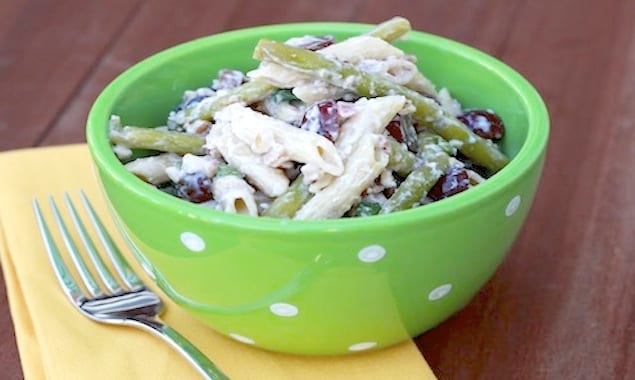 2. Prosciutto & Melon Pasta Salad
Grab spicy arugula, sweet cantaloupe melon, and salted prosciutto and top with mint leaves for a seriously refreshing pasta salad. It may generally be considered a side dish, but this salad will steal the spotlight. Get the recipe.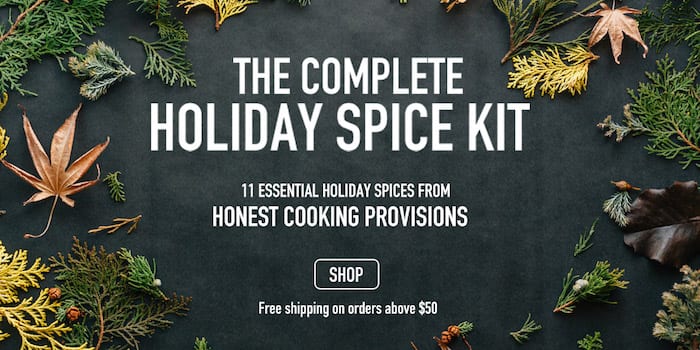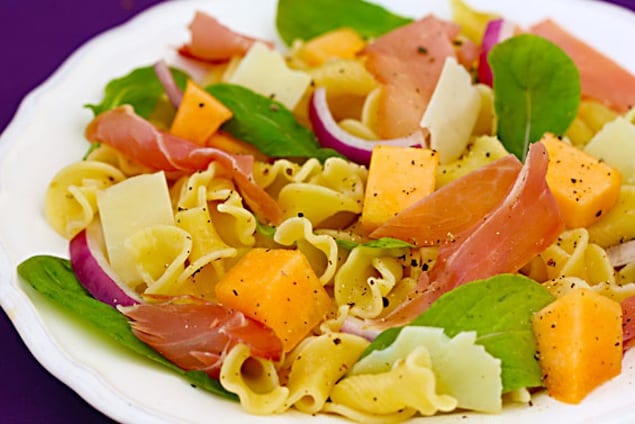 http://www.gimmesomeoven.com
3. Dill, Chickpea, and Feta Pasta Salad
While the pasta cooks, make a simple dill vinagrette. Toss together with the beans, cucumbers, and feta and serve. So simple. Get the recipe.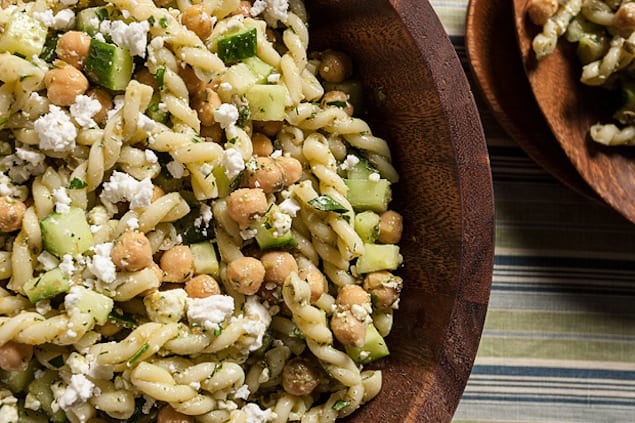 www.chow.com
4. Zucchini "Pasta" Salad with Avocado
Forgo the typical dressing for an avocado spiked mix. With olives, tomatoes, cucumbers, and fresh herbs, this salad is lighter and quicker than others with traditional pasta. Get the recipe.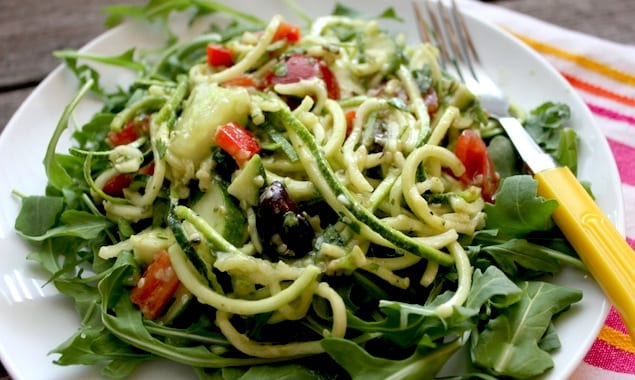 http://injohnnaskitchen.com
5. Tofu Caprese Pasta Salad with Pesto
It sounds like there is a lot going on here, and there is, but it all goes so well together. Bump up the iconic caprese salad with a zing of pesto and the delicious protein from tofu. Get the recipe here.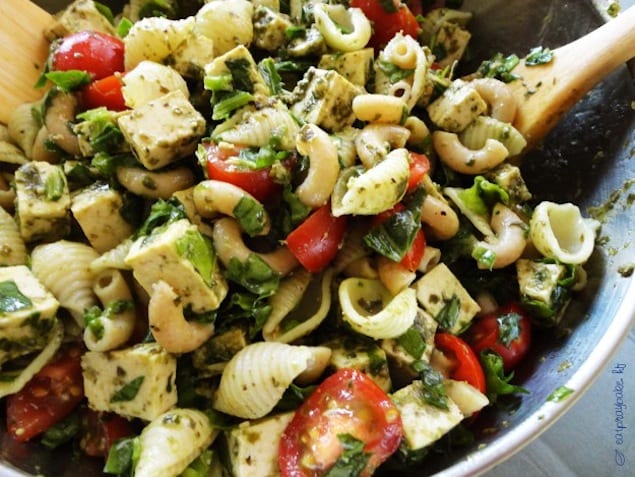 6. Spicy Peanut Noodles
Crunchy vegetables, cashews and spicy peanut sauce goes great with any pasta shape. Get creative and be ready for a mouthful of bold flavor. Get the recipe.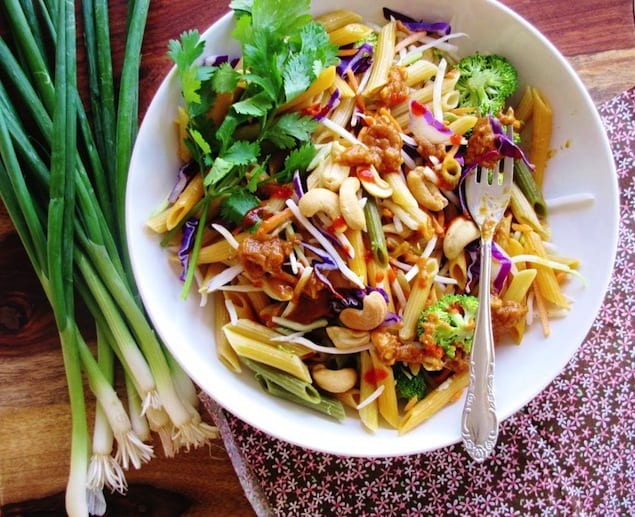 http://themustardseedmeadow.blogspot.com
7. Chilled Angel Hair with Chanterelles
This chilled salad includes an array of delights, including Chanterelle Mushrooms, Lucques Olives, Purple Snow Peas and Kumquat. It is colorful, bright and fresh with a mingling of citrus, floral and woodsy tones. Get the recipe.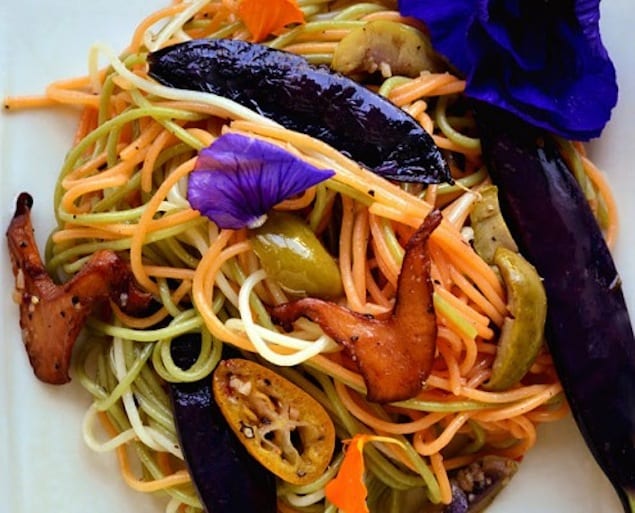 8. Sun-Dried Tomato Orzo Salad
This small pasta is so versatile and delicious! This pasta is proof that shape and texture matter. Try adding spinach and marinated artichoke hearts for a wonderful flair. Get the recipe.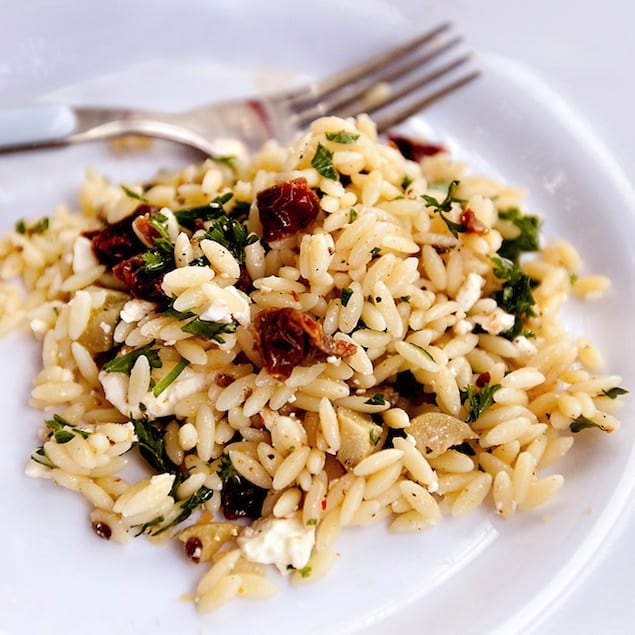 http://www.browniebites.net
9. Couscous Salad with Orange Dressing and Prunes
Acidic balsamic and orange juice combine moroccan couscous with sweet prunes perfectly. Add spinach and almonds for color and crunch and you're in official pasta salad business. Get the recipe.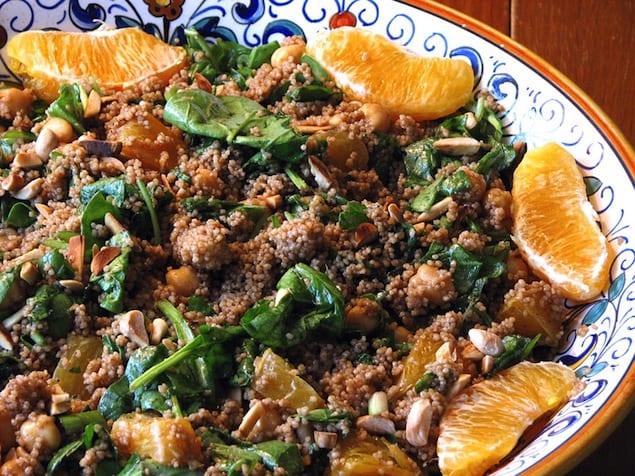 www.cookhacker.com
10. Tortellini Salad
Cheese-filled pasta is so decadent, even when it is cold. Add bell peppers and arugula for great flavor and crunch. Get the recipe here.
www.a-kitchen-addiction.com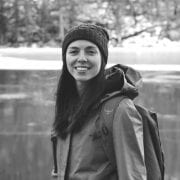 Annelise McAuliffe
Mandatory family outings to the Detroit farmers' market and nightly home-cooked meals cultivated Annelise's respect and curiosity for food. A graduate of The Culinary Institute of America, she spends her free time in New York City recipe testing, eating breakfast all day, and dreaming up international culinary adventures.