No one wants to get sick. Protect yourself with warm, cozy teas and tea cocktails that are perfect for flu season and all of winter.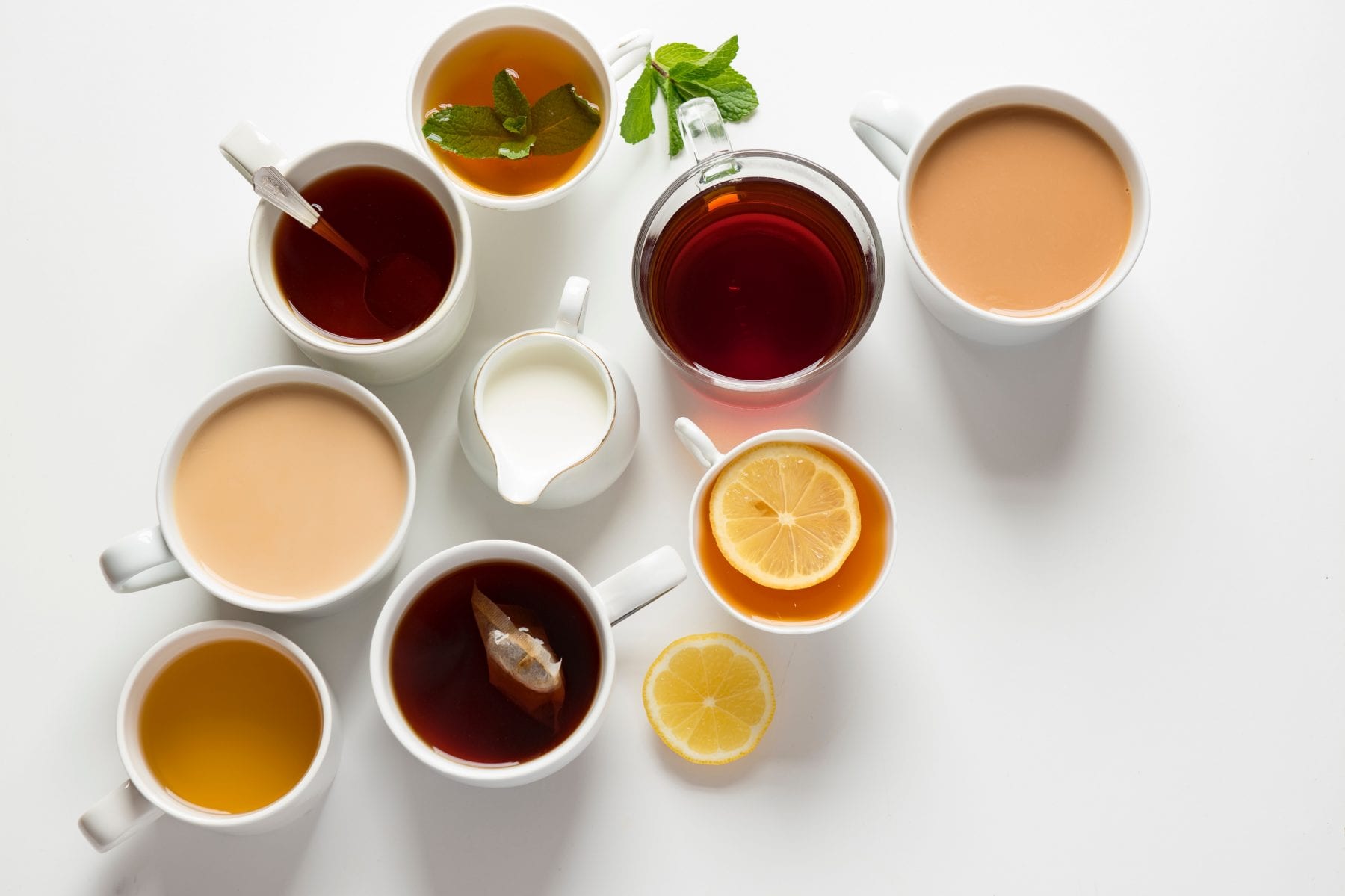 We love tea and we love tea that is not only delicious to drink, but does some good for our bodies too. To get the scoop on teas and tea cocktails to help fight off the flu, we checked in with tea sommelier and cocktail recipe developer (Among many other hats that she wears!) Jennie Ripps of Brew Lab Tea. Her company creates custom tea blends for restaurants, hotels, coffee shops, and more. You may have seen some of her work awesome work at favorite places like, Momofuku, Dirty French, Claudette, Soho House and on and on. As an expert in tea and botanicals, Jennie has some unique ideas and tips about how to incorporate tea into cocktails and spells out the wellness benefits of tea. And during flu season, we will take all the tips we can get!
Isn't any old tea great for fighting a cold? We asked Jennie to give us the details:
"I like using lots of botanicals during flu season. Tea (whether black, green, or white) itself is great, as it's high in vitamin C. Ginger is another excellent ingredient (I often blend it with chamomile, for a spicy spin on a traditional flu-season sipper) — it helps with toxins, and settles the stomach. For a sore throat, look for teas with marshmallow root or slippery elm!
Still not sure what tea ingredeints to look for when you're choosing a blend? Search out teas that state they are rich in antioxidants and vitamin C. Whether you are feeling sick or not, these mood-boosters will keep you feeling fresh even on a gray winter day. Jennie recommends lemon verbena, or green or red rooibos teas as being high in antioxidants and vitamin C.
Feeling down about the lack of sunshine? Search out a vanilla tea. Vanilla is a natural mood booster so it's great on cold dark nights. Be sure to look at the ingredeints and make sure it lists vanilla extract or pieces rather than "vanilla flavor" which won't do much for you.
Already feeling sick? Choose a floral tea! Jennie let us in on the fact that flowers are great healers and brighten our winter palate. Choose a chamomile, elderflower, lavender, or rose tea, just to name a few.
Tea facts!
We all know that tea is good for us, but don't necessarily know why. We asked Jennie for some benefits of tea that most people don't necessarily know:
"Teas and botanicals can do so much for you! They are nature's healers. Green tea is an example of a tea many people know a LOT about in terms of being rich in antioxidants and vitamin C….but it's also a metabolism booster. Flowers like hibiscus and herbs are great beauty sippers (they are great for the skin). And lots of teas and botanicals have anti-inflammatory properties (for example: green tea, or blends that include spices like turmeric or roots like dandelion)."
Of course, we had to find find out Jennie's personal favorite go-to tea in the winter:
"In the winter, I turn towards rounder, warmer flavors. We make a French Breakfast that includes cacao and vanilla that I love. I also like using teas that have some smokiness, like lapsang souchong."
Now that you way more about the healing benefit of tea, it's time drink some! Check out these tea cocktails to sip on when with friends or when you're feeling under the weather OR if you're just getting cozy on the couch at home.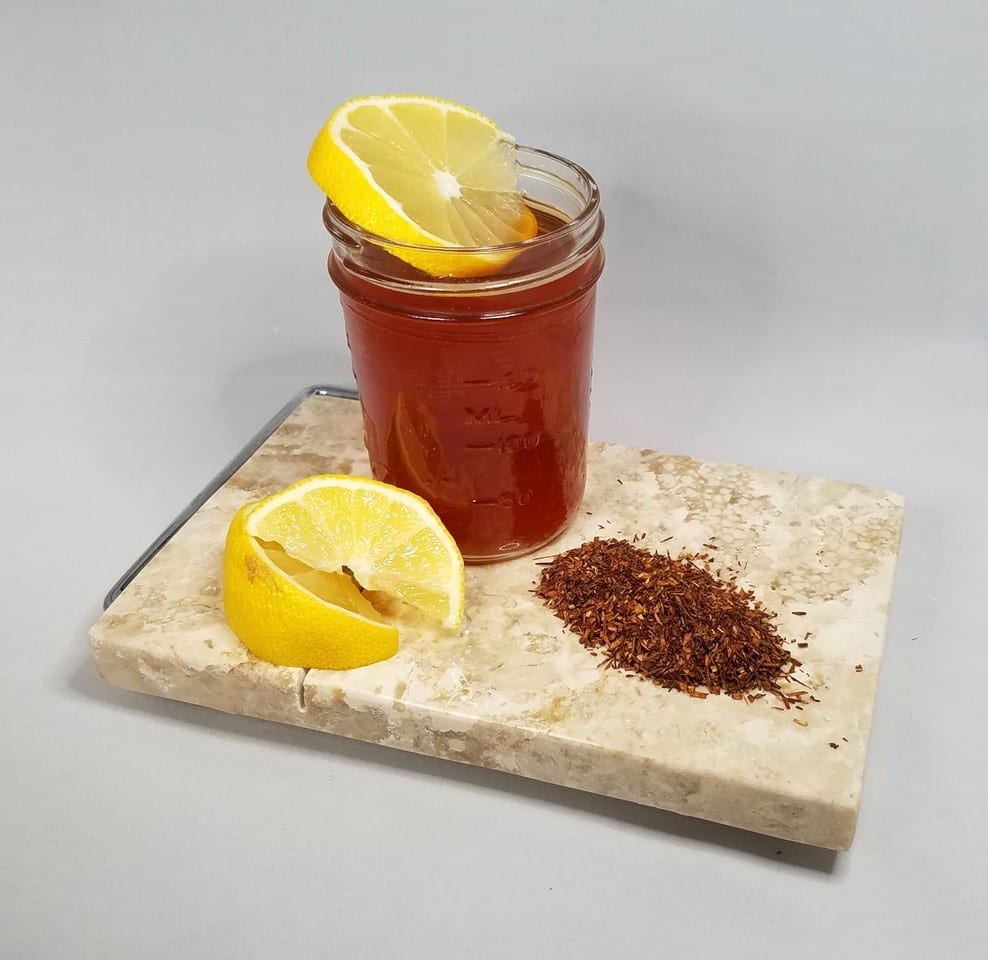 All images from Brew Lab Tea
Apple Honey Bear Toddy
Serves 4
1 1/2 Cups water
3 teaspoons Honey Bear tea (Dried lemongrass + Cinnamon Chips + Star Anise)
1-2 Tablespoons sweetener (We suggest honey or agave syrup)
1 Lemon, sliced into rings
1/2 Cup Fresh Lemon Juice
2 cups Apple Brandy
4 Cinnamon Sticks (optional)
In a small saucepan, bring the water to a boil. Remove water from the heat. Place tea into an infuser or tea filter and brew for 3-4 minutes. Remove tea, and add brandy, lemon juice and sweetener to taste. Place a cinnamon stick in each of 4 mugs. Pour in the hot liquid. Carefully float a lemon slice on top, and serve.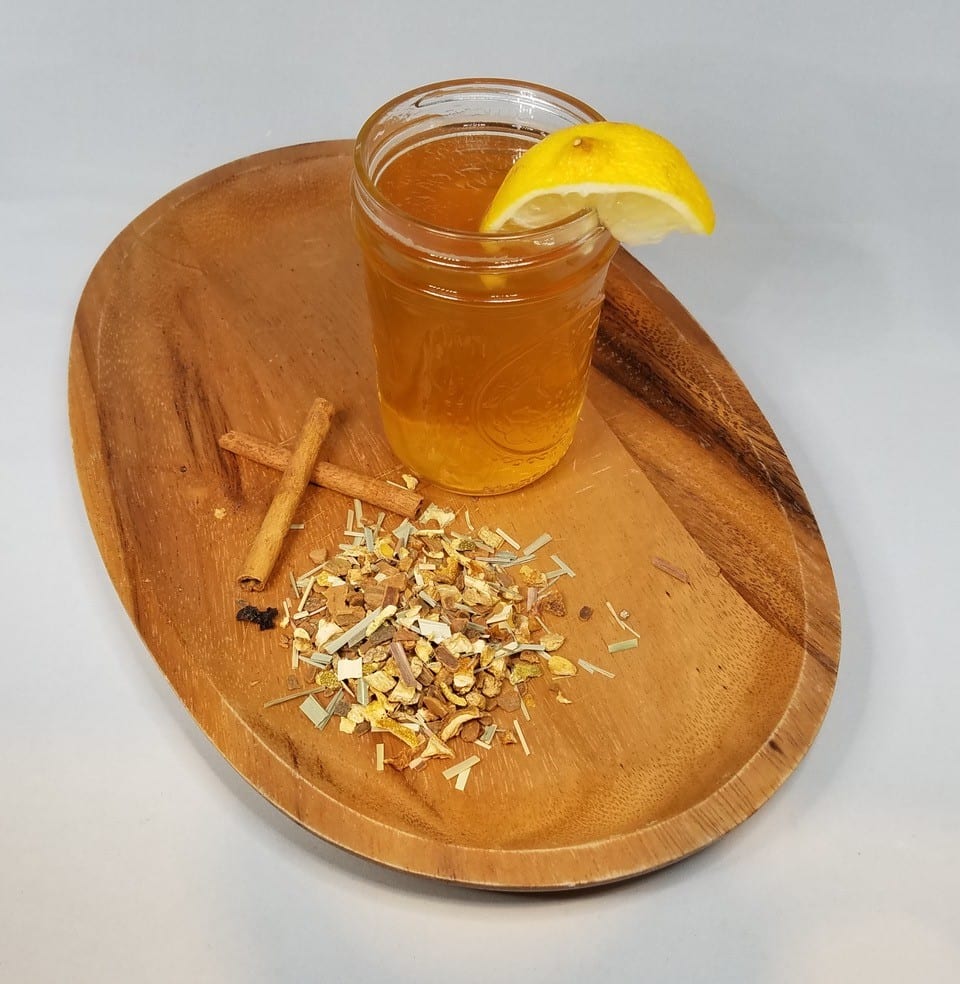 Hot Toddy Health Tonic
Serves 1
1 teaspoon Winter Cleanse tea (Red Rooibos with a dash of Vanilla extract)
1 cup boiling water
2 oz Whiskey
1 Tablespoon of Honey (or other sweetener)
1 Teaspoon fresh squeezed lemon juice
1 slice lemon (optional)
Place you tea into an infuser or filter. Pour boiling water over the tea and brew for 3-4 minutes. Remove tea bag and add in all remaining ingredients, floating the lemon on top of the tea. Note: If making for a larger crowd, multiply the recipe and brew your tea on the stove or in a large teapot!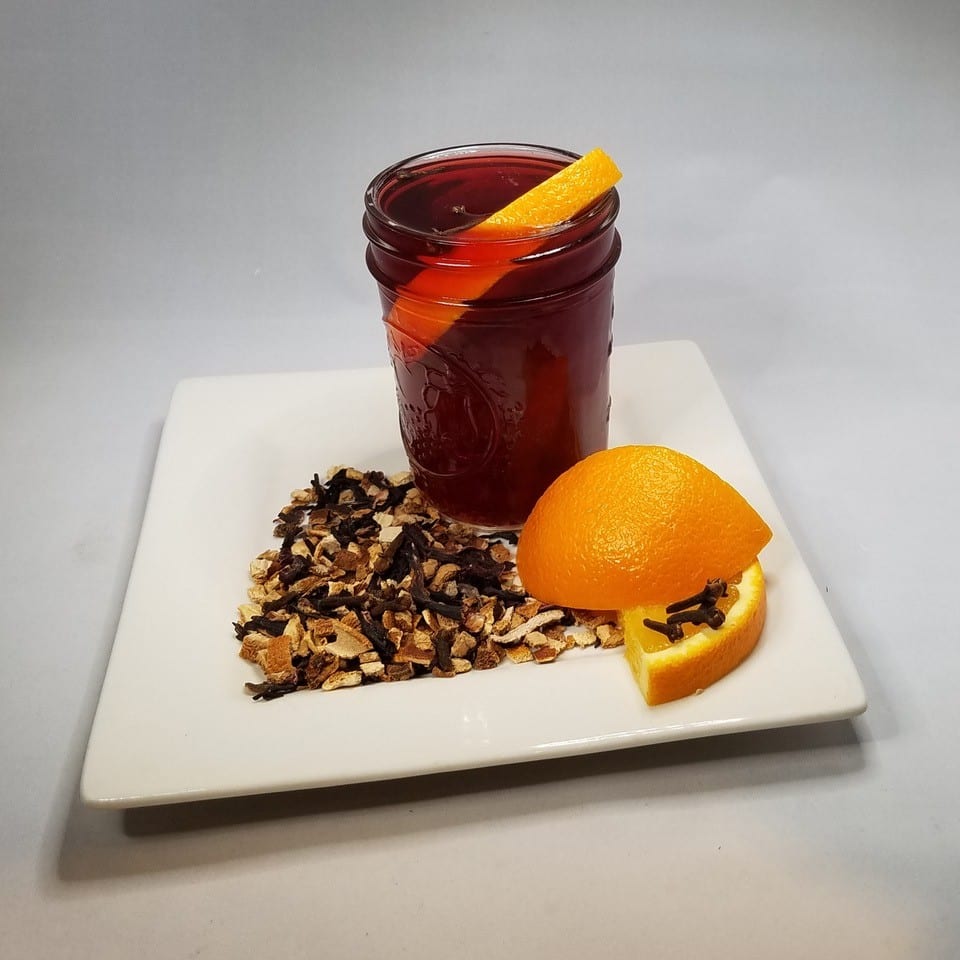 Citrus Hot Toddy
Serves 4
3 Cups water
5 teaspoons Campari tea (Hibiscus + Lemon Peel)
4-5 Tablespoons sweetener (We suggest honey or agave syrup)
1 Orange, sliced into rings
1 cups Rum
2 oz Cointreau
12 Whole Cloves (optional)
In a small saucepan, bring the water to a boil. Remove water from the heat. Place tea into an infuser or tea filter and brew for 3-4 minutes. Remove tea, and add liquors and sweetener to taste. Pour in the hot liquid in 4 mugs or heat-proof glasses. Garnish with an orange slice, 3 cloves, and serve.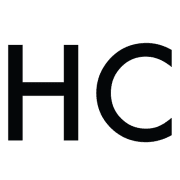 Honest Cooking
The Honest Cooking editorial team handpicks inspiring culinary stories to share with you that we think are beautiful. As an international online culinary magazine with the ambition to truly change the face of online food media we hope to create an inspiring place for serious culinary debate, salivating recipes, interesting food news and international food-fun.