French toast is so simple, and yet with a few special ingredients and techniques, it can be brought outside the spectrum of a classic breakfast. Try these three varieties to help brighten up the first day of the new year!
By Jennifer Post
1. Stuffed French Toast
Using more sturdy breads such as Challah or Italian bread, cut into thicker slices, and stuff the bread with a delicious filling.  There are many ingredients that can be stuffed inside of French toast. That list includes ricotta cheese, fresh fruit (macerated), jams and jellies, cream cheese, chocolate chips, caramel sauces, or a fruit filling similar to pie.  All of these fillings add different elements to the French toast, and are even better when combined, such as mixing a fruit jam with cream cheese.
The following stuffed French toast recipe is a perfect combination of fruit, cheese, and bread!
Raspberry and Ricotta Cheese Stuffed French Toast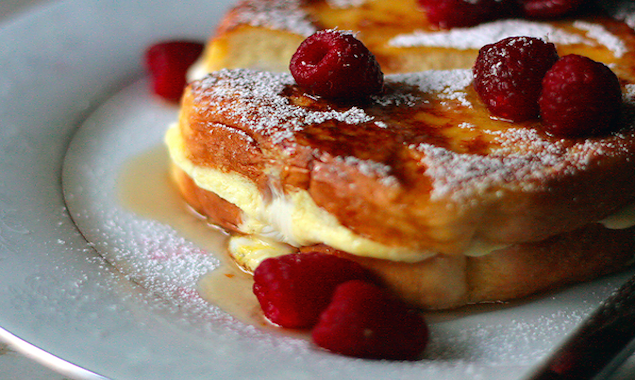 Image Courtesy of Taste Spotting
 2. Baked French Toast
This version almost turns out like a bread pudding mixed with a casserole.  Whatever label you want to put on it, the only one that matters is delicious!  When you bake French toast, the top becomes browned and crunchy, and the inside is moist and sweet.  Just like stuffed French toast, there are various flavors that can be added into the bake.  Fruit and maple syrup are just two of the possibilities.
Try this recipe for Overnight Blueberry French Toast Casserole and wow your friends and family!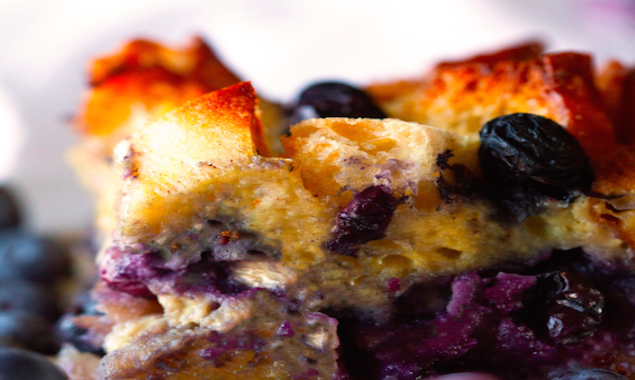 Image Courtesy of Deliciously Yum
3. French Toast Sticks
This is a take on the more traditional French toast, but with a twist.  With these, you cut the bread into sticks, and then go through the normal steps of French toast.  The best part about these though, is that they are smaller and can be dipped into syrup and eaten with one hand.  New Year's day might mean going to a parade or traveling, and a more portable and flavorful breakfast is ideal.  What could be more perfect than French toast sticks?  The following recipe is simple, but with a big payoff.
Easy Cinnamon French Toast Sticks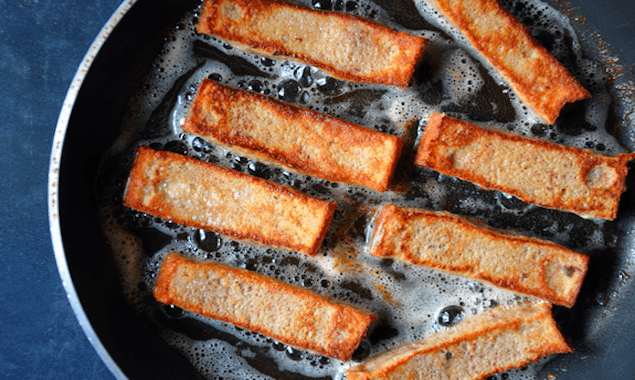 Image Courtesy of Just A Taste
Whatever your resolution is, starting off the New Year with a delicious breakfast of unique French toast will set the tone for the rest of the year!
Jennifer Post
As a journalist, Jennifer loves the opportunity to write about almost anything. As food is her first love, being able to write about food is more than she could have dreamed. She is always on the hunt for recipes, restaurants, and anything else food related!