Wine writer Rasmus Palsgard tries the 2009 vintages from fellow Dane Peter Sisseck, and his famous line of Spanish wines.
By Rasmus Palsgard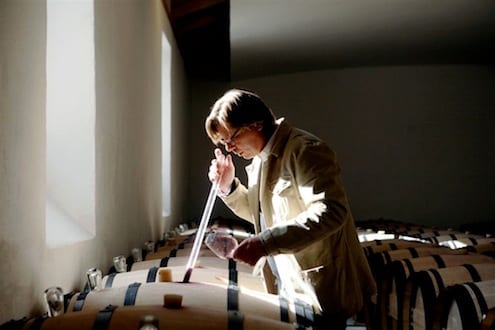 Denmark is certainly not a tour de force when it comes to wine production. Nevertheless one Dane has excelled in winemaking, and that man is Peter Sisseck. He makes wine by the biodynamic principles, which – briefly – are based on the belief that there is a strong connection and interaction between the powers of the organisms in the soil and the cosmic power of our planet system. Furthermore any use of chemical pesticides is strictly forbidden.
Already at the age of 28 in 1990, Hacienda Monasterio, a well-known producer in Ribera del Duero, hired him as winemaking manager, which he still is today. Though, in 1995 he wanted to make his own project. He found and rented some old vineyards in Ribera del Duero, and because it was his first personal project he gave the wine his own nickname, Pingus, while the winery is named Dominio de Pingus.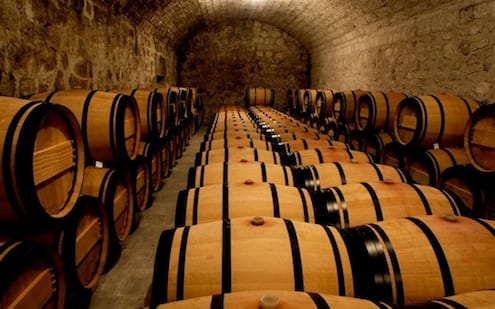 The first vintage was the 1995 and in 1996 the famous – and infamous – wine reviewer Robert Parker gave the 1995 vintage the maximum score of 96-100 points, and since then the demand for Pingus has just exploded. Peter Sisseck still only produces 6.000 bottles of Pingus each year, and therefore the price for one bottle has exceeded a 1,000 USD. Dominio de Pingus makes another wine named Flor de Pingus. It is often mistakenly called the second wine of Pingus made of less good grapes from the same vineyards because it approximately costs a tenth of Pingus. But Flor de Pingus gets its grapes from other vineyards in the area and is therefore its own independent self, which it definitely deserves.
Peter Sisseck has established further vineries during the last years, and especially the PSI project is very interesting. He buys grapes from winegrowers in Ribera del Duero for a better price than they would usually get and in return the winegrowers maintain their very old vines, which give the best grapes and in the end more complex wines. Peter Sisseck is consultant and manager at another couple of wineries as well, including Hacienda Monasterio in Ribera del Duero and Clos d'Agon at Costa Brava in the very northeastern part of Spain.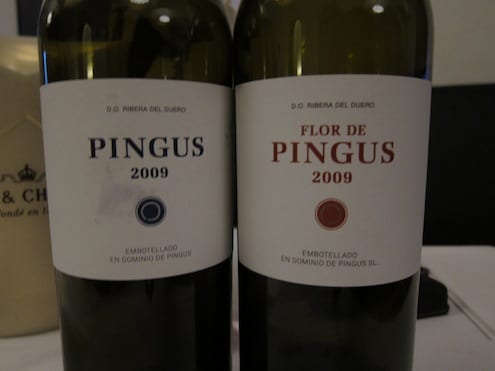 Earlier this year I was invited to a tasting of the 2009 vintage of Peter Sissecks wines by the Danish importer L'Esprit du Vin, and below you can see my tasting notes.
Clos d'Agon Blanco 1999, Costa Brava
Clos d'Agon is owned by six Swiss wine connoisseurs who bought the winery back in 1998 decided to get Peter Sisseck to manage the wine production. The white wine of the domain comes from only three hectares with the grape varietals Viognier, Rousanne and Marsanne. We tasted both the '99 and the '09 so we could see and taste the differences of an old and a young wine from this vinery. 1999 has a very golden color, and the bouquet is not for everyone; an intense note of arm sweat, but a lot of ripened fruit as well.
On the palate I tasted pineapple, caramel, candied peach and marzipan. A rich white wine with a creamy texture and not a lot of acidity. A very exciting white wine.
Clos d'Agon Blanco 2009, Costa Brava
Definitely lighter on the color, and not surprisingly the aromas are more fresh, crispier and younger. I especially smelled asparagus, citrus fruits, which continued in at the palate. A lively wine which can be enjoyed know as well as in five to ten years.
PSI 2009
The PSI, named after the 23rd letter in the Greek alphabet, where it is the symbol for psychology. And without interpreting too much, this wine is about finding back to the original soul of wine growing. Peter Sisseck is trying to prevent local winegrowers from counting quantities and instead they let their old vines continue to thrive. The result is a wine of 100 percent Tempranillo grapes with a dark, dense color with aromas of dark berries with a light sweetness, beetroot and earthiness. It tastes of dark fruit and spices, and it was excellent with the braised pork cheeks on our plates. It is a very intense and powerful wine, but the balance is extremely good with great acidity, and therefore the wine presents itself very elegantly.
Q2 2009, Quinta Sardonia
Q2 comes from the domain Quinta Sardonia, the result of a partnership between Peter Sisseck and the Frenchman Jerome Bougnaud. The domain is placed in Sardon de Duero, which is a neighbor to Ribera del Duero. Q2 is a full-bodied wine, primarily made of Tempranillo, Cabernet Sauvignon and Merlot. The color is very dark and dense. I smelled beetroot and smoked paprika on the nose, and in the mouth the texture is very rich and creamy, and it is a perfect with grilled red meat and heavy winter dishes.
Q2 2009 Magnum, Quinta Sardonia
Same wine, different size of bottle. In general wine on magnum bottles (1,5 liter) has a greater ageing potential because it takes longer for the wine to develop. This wine was a good example on that; is was more closed on the nose, though with notes of thyme, beetroot and earthiness. The taste was quite smoky and is has tough tannins at this time. I would save this wine for five years before drinking it. It is so powerful and needs to get more balanced, but it shows great potential. Again, drink it with intense, dark food, and keep it away from anything too light or elegant.
Quinta Sardonia 2009
After the big Q2 we got to the first wine of Quinta Sardonia, named after the domain itself. This is the more refined and elegant of the two wines. Like Q2 this is a blend primarily of Tempranillo, Cabernet Sauvignon and Merlot, and it shows a dark, ruby color. I smelled beetroot, which seems to be very typical for Peter Sissecks wines in this area, dark berries and spices. It is a full-bodied wine but with a fine elegance and smoothness. It was still a but aggressive on the nose, and I would keep it for about five years before drinking it to see the true expression of this very interesting wine that has the potential to be a new cult wine from this area of Spain. With a price tag above 60 US$ it is not a cheap wine, but be aware of the fact that the famous wine critic Robert Parker know this wine and has given it 96 points out of 100 for the 2004 vintage, so do not hesitate too long if you want to taste this wine.
Flor de Pingus 2009, Dominio de Pingus
Now we got to the final destination – Dominio de Pingus, where Sisseck makes Pingus and this one, Flor de Pingus. The latter is often incorrectly described as the second wine of the domain. The fact is that the grapes – all Tempranillo – come from other vineyards than those destined for a bottle of Pingus. Flor the Pingus costs about a seventh of Pingus (160 US$), and if I had the 1,200 dollars I would definitely go for seven of these rather than one bottle of Pingus. Flor de Pingus is such a beautiful and elegant wine with a smell of flowers and dark berries, and though it seems a bit "hot" in its expression it is in such a great balance. This wine should be saved for at least five to ten years before it shows its real potential but the problem is that it tastes to good that it is almost impossible to keep your hands off it. The taste is full of cherries, a hint of licorice, coffee and mushrooms and it just mouthwatering with a balanced acidity and structure. As another person said at the table: "This is a sexy wine".
Pingus 2009, Dominio de Pingus
Finally we got to the big attraction of the night, Pingus, the wine that has reached the famous 100 points by Robert Parker. And with a produce of only 6.000 bottles the price has increased very quickly to a point around 1,200 dollars for one bottle.
Peter Sisseck himself believes that 2009 is the best vintage of Dominio de Pingus so far. One thing is for sure: A two to three-year-old Pingus is just too young to be drunk. This wine has so many layers that need time to evolve, and therefore it is just a shame to drink it at this point. That said, it was beautiful already, with an extreme balance and though the tannins are firm it is velvety and smooth. On the nose I smelled a lot of minerality, earthiness and elegant dark fruit. If you end up drinking this wine now, enjoy it with braised pork cheeks, reduced sauce and maybe some chanterelles. Pingus is just an exemplary wine, but as written above, I would go for a box of Flor de Pingus instead of one Pingus.
All in all an excellent tasting, and the conclusion is definitely that Peter Sisseck gets so much potential out of the vines in Ribera del Duero. I guess we are a few who look forward to his next project in St. Emilion, Bordeaux.