The subtly sweet and nutty flavors of taro come alive when surrounded in browned butter and crispy sage leaves. Potato gnocchi feel equally at home in this wonderfully delicious sauce.
By Suzie Castello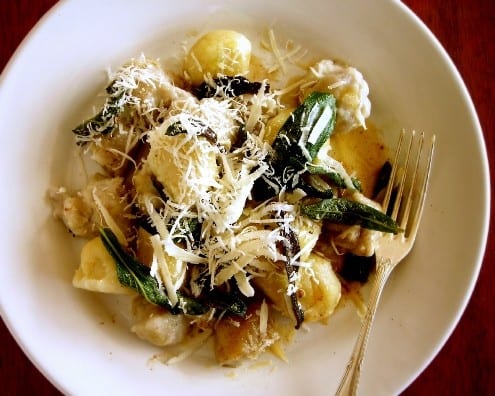 Even after many years living in Brazil, I find some things never to stop feeling exotic to me.  I'm still amazed at the way fruit blister forth from the trunk of a jaboticaba tree, I'm still brought to my knees by the perfume of a cashew fruit, and I still get weirded-out by the hairy strangeness of inhame, or as it is called in English, taro.  Taro are furry little tubers common to the vegetable aisle in my local market.  They are also quietly overrunning my garden.  They look like bearded potatoes, red earth clinging to there ginger mien, that emit an earthiness of the netherworld from which they are uprooted.  If potatoes come out of the ground easily and relatively clean, taro come out of the ground begrudgingly, looking like many long years of hermetic ranting.  Is it any wonder that I used to be afraid of them?  Anytime I saw them, I couldn't help but think of the infant mandrakes upset by re-potting in Harry Potter and the Chamber of Secrets.  They could start shrieking at anytime.  I feared that one day I'd reach in that big pile of furry tubers in the supermarket and lose a finger.  To this day I still avoid the big ones.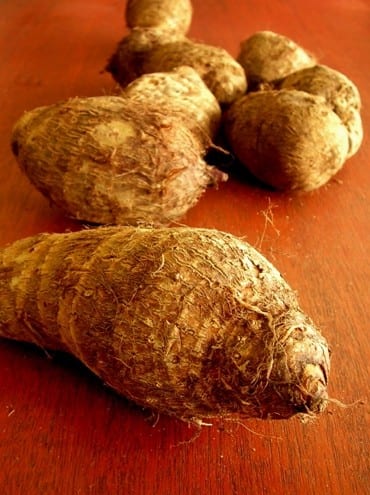 A few years ago, I overcame my fear of taro.  My daughter, tiny and fearless at the time, sensed no threat from them.  "These potatoes are beardy, mommy!"  She had bravely reached into furry stack to select two especially wizened characters to play two-old-fogies-talking-about-the-weather.  At first I thought, "Lord, let all her fingers be there!"  Then I replayed her words in my mind…"Did she say potato?  Hey these are just potatoes.  I know how to cook potatoes!"  It was a revelation.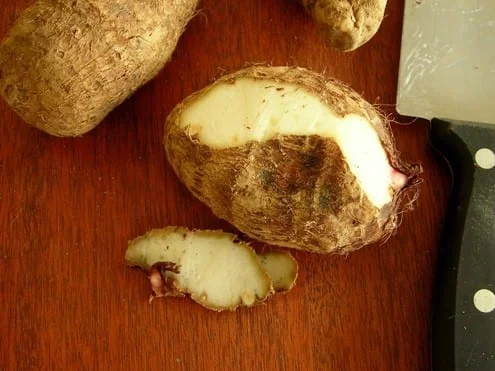 So started my experimentation with taro.  I made taro mashies, taro soup, taro rosti, and taro dauphinois.  I had to forgo twice-baked taro and taro skins for football games because of their fur, but they did bake up lovely over a shepherd's pie and turn to slightly sweet, crisp delight when deep fried.  Taro and I were becoming friends.  Then I put them to the final potato test, at least in my family: gnocchi.  We seem to have turned into a band of gnocchi snobs over the years, lead by the sensibilities of my now 12-year-old son.  He's gazed down his nose over many restaurant gnocchis and lorded over my numerous efforts to please in the kitchen, deeming the best recipe the one he saw Claude Troisgros make on TV about six years ago.  My son has never forgotten watching Troisgros's meaty hands forming the gnocchi while explaining in his thickly french-accented Portuguese that the recipe belonged to his Italian grandmother.  My son even remembers the little song Troisgros sang on the show- "le gnocchi de la mémé…"  So, Claude's recipe became the basis for my gnocchi recipe which was the starting off point for the taro gnocchi.

Here is the link if you'd like to see Claude Troisgros' grandmother's potato gnocchi recipe.  The page is in Portuguese.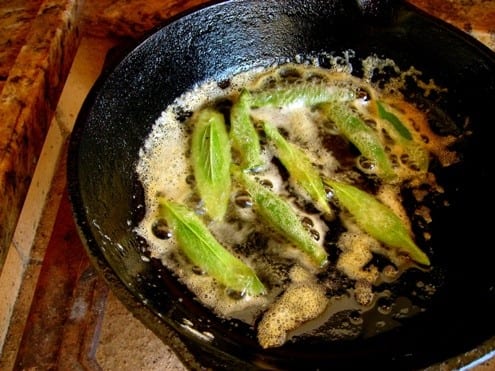 Print
Taro or Potato Gnocchi with Sage and Browned Butter
The subtly sweet and nutty flavors of taro (which makes and extraordinarily fluffy gnocchi) come alive when surrounded in browned butter and crispy sage leaves. Potato gnocchi feel equally at home in this wonderfully delicious sauce.
Author:

Suzie Castello

Prep Time:

30 mins

Cook Time:

30 mins

Total Time:

1 hour

Yield:

2

1

x
for the gnocchi

1

lb (500g) taro roots or potatoes, peeled, washed and cut into cubes

1 1/2 cups

(

350g

), or more all-purpose flour

4

Tbs.(50g) unsalted butter cut into small pieces

1

yolk, beaten

1 tsp

of salt, or to taste
fresh ground black pepper to taste
freshly grated nutmeg to taste
about

3

Tbs of olive oil
for the browned butter and sage sauce

2/3 cup

(

150g

) unsalted butter

10

whole fresh sage leaves

1

Tbs. olive oil
a hard cheese such as Parmesan
Instructions
In a large pan of water cook the taro or potato until it is soft. Taro cooks in about half the time as potato.
Meanwhile preheat the oven to 350F (180C).
Drain the cooked taro or potato and transfer to it to a baking dish. Put the baking dish into the oven to let the taro or potato dry out for 10 minutes.
Spread the flour over a clean surface.
With a potato ricer or food mill process the taro or potato letting it fall directly onto the flour. If you don't have either of these tools, mash the taro/potato with a masher, then spread it over the flour.
Sprinkle the salt, black pepper, nutmeg, yolk and butter pieces over the taro/potato .
Work the dough together with a dough scraper or spatula. Try not to over work the dough.
Put a large pan of salted water on the stove to boil.
Sprinkling more flour onto the surface, separate a piece of the dough and roll it into a rope about 1-inch (2.5cm) thick. Cover the remaining dough with a clean towel.
Cut the rope into 1-inch pieces.
Drop no more than a dozen pieces into the boiling water at a time. Let the gnocchi cook just until they start to float. Remove them with a slotted spoon transferring them to a casserole dish with a little olive oil.
Keep the casserole dish in a very low oven.
Repeat cutting and cooking the remaining dough, keeping the gnocchi warm in the casserole. Drizzle with olive oil as needed to prevent the gnocchi from sticking to each other.
For the sauce, melt the butter in a skillet. Let it brown only slightly. Remove from the heat.
Remove the foam with a slotted spoon.
Add the olive oil and return to the heat.
Add the sage leaves.
Crisp the sage for a minute.
Pour the butter and sage over the gnocchi.
Using a vegetable peeler, garnish the gnocchi with large shavings of Parmesan or another cheese appropriate for grating.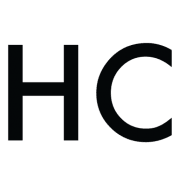 Suzie Castello
Suzie Castello is an American writer living and raising a family in a small town in the mountains just outside Rio de Janeiro. She writes about finding ways to cook, with the regional ingredients, dishes that tell her life story, from childhood in the States to travels abroad, and anything new discovered along the way. She is also the Editor of Da Minha Cozinha, a Portuguese-language blog about honest home-cooking.