This tart is sweet, sour and makes a lovely addition to any celebratory spring table. It's familiar, yet exotic, with slightly floral, pucker from the Meyer lemons and a flair of aromatics from cardamom.
By Nicole Gaffney
Lemons are a pretty amazing fruit. I mean, can you even think of a fruit that's more versatile? Just try. You can't! (And don't even say limes, because even though they're great, we all know they can't hold a candle to lemons). Lemons aren't a fruit eaten on their own like, say, bananas, but used to enhance the flavors of other foods both savory and sweet. Lemons are in essence a seasoning, like salt, used to bring out the best in all sorts of different foods. What would a nice, fresh piece of fish be without a little squeeze of lemon?
Nothing. That's what.
Lemon, too, has a bold and distinct flavor all it's own. Lemon is timeless; a total classic! Used to flavor cakes, candies, cocktails and the like for decades. Lemon is subtle enough to play a supporting role, yet carries all the talent and charisma to be the star.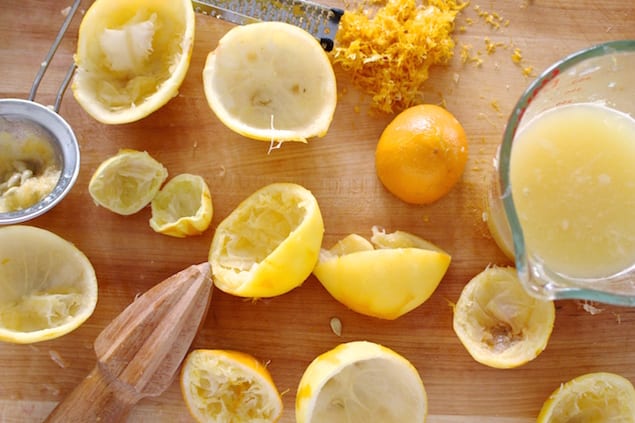 Enter the meyer lemon: Slightly floral, with fragrant notes of orange and that signature puckery pop. Meyer lemons can do everything regular lemons can, but with a little more flair. They're like lemons written in cursive.
Thats why I opted to use meyer lemons in place of regular lemons when I made this tart. I wanted something classic, yet unique. Similar, but different. Familiar, yet not quite the same.
See Also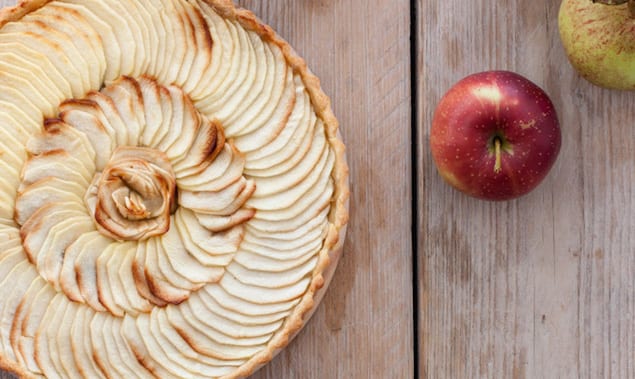 In addition to using meyer lemons, I also added some cardamom: a warm, aromatic spice commonly used throughout the Middle East and India. Years ago I added cardamom to a lemon ice cream and the flavors went together like Romeo and Juliet. An unlikely pair that, together, was unapologetically romantic. The cardamom brought out the fruity floral notes from the meyer lemon and rounds it all out, giving you this almost unidentifiable burst of sweet, fragrant flavor.
This tart is sweet, sour and makes a lovely addition to any celebratory spring table. It's familiar, yet exotic, and a real looker to boot.
As someone who admittedly is not a fan of winter, I'm always a little sad to leave citrus season behind. But even though Meyer lemons won't be around in a few months, I always know it's just to make room for all of brighter, sunnier things to come.
Print
Tangy Meyer Lemon Tart with Cardamom
A sweet, sour tart, lovely for a spring table. It's familiar, yet exotic, with a slightly floral Meyer lemon pucker and an aromatic flair of cardamom. Adapted from A Spicy Perspective
Author:

Nicole Gaffney

Yield:

1

tart

1

x
Category:

Dessert, Baking
FOR THE CRUST
1 1/2 cups

all purpose flour

1/2 cup

powdered sugar

1/2 teaspoon

salt

9 tablespoons

(1 stick plus

1 tbsp

) unsalted butter, cold

1

large egg, cold
FOR THE FILLING
4

eggs

3/4 cup

sugar

1/2 cup

heavy cream

2/3 cup

freshly squeezed meyer lemon juice

2 tablespoons

finely grated meyer lemon zest

1 teaspoon

ground cardamom

1/8 teaspoon

salt
FOR THE CANDIED MEYER LEMONS
2

–

3

Meyer lemons

2/3 cup

sugar

3/4 cup

water

5

green cardamom pods, crushed
pinch of salt
Instructions
TO MAKE THE CRUST
Cut the butter into the flour using a pastry cutter, fork or your fingers until the biggest pieces are the size of peas. Place mixture in the freezer for 5 minutes. Make a well in the center, then add the egg and stir with a for until it just starts to come together. Continue stirring until the dough starts to form clumps, then pour it out on to a lightly floured surface and knead ever so gently until all the dry ingredients are incorporated. Form into a disc, being careful not to overwork, wrap and refrigerate for at least an hour (up to overnight).
Roll out the chilled dough on a lightly floured surface until it reaches 10-11 inches in diameter. Transfer the dough to a 9-inch tart pan with a removable bottom. Seal any cracks that occurred in the transfer, then fold the overhang in to form double-thick sides, then run the rolling pin over the top to trim off any excess and make them an even height all around. Prick the bottom with a fork, then transfer to the freezer for at least 30 minutes prior to baking.
Preheat the oven to 375 degrees and butter the dull (not shiny) side of a piece of tin foil and press it firmly against the crust. Bake for about 15 minutes, remove the foil, and bake for another 5-10 minutes until its just starting to turn golden blonde. Remove from the oven and allow to rest for at least 30 minutes.
TO MAKE THE FILLING
Whisk together the eggs and sugar until it turns lighter in color. Add the cream, lemon juice, zest, cardamom and salt and whisk until totally combined and the sugar is mostly dissolved. Pour into the cooled tart shell, reduce the oven temperature to 300 degrees, and bake for about 35-40 minutes until set (not wiggly in the middle). Allow to cool completely before attempting to remove from the pan.
TO MAKE THE CANDIED MEYER LEMONS
Slice the meyer lemons into super thin, even slices, then remove and discard all seeds. Heat the sugar, water, cardamom pods and salt in a medium saucepan and carefully submerge the lemon slices. Simmer on low heat for about 30-40 minutes or until the pulp looks transparent. Remove the slices and allow to cool on a wire rack (be sure to place something underneath as they will drip quite a bit).
ASSEMBLY
Arrange the lemon slices around the cooled tart and dust with powdered sugar right before serving (otherwise it will absorb into the tart and disappear). Best served chilled.
Notes
The leftover syrup from candying the lemon slices is full of flavor. Strain out any solids and store in the refrigerator – perfect for making cocktails!