Succulent cauliflower marinated with tandoori spices and grilled to perfection.
By Sonia Mangla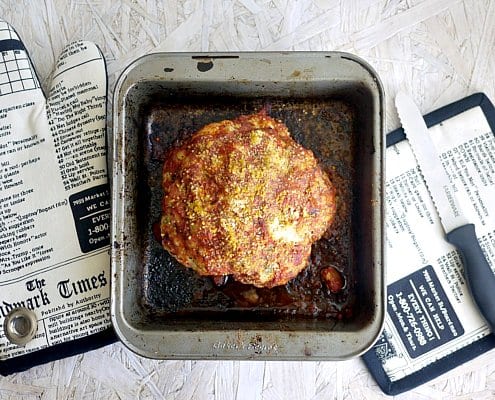 As yumm as it sounds, oven roasting the whole cauliflower can be an interesting and tricky experience. So today we will stick to basics of tandoori cooking and go a step further to add some flavors which I'm sure will surprise you. I give you the intriguing Tandoori Gobhi.

Curried Oven Roasted Cauliflower
Succulent cauliflower marinated with tandoori spices and grilled to perfection.
Ingredients
1 medium size cauliflower
1 Cup Yogurt
1 tsp Olive Oil
2 tsp Ginger garlic paste
Salt & Red chilli powder to taste
½ tsp Chaat masala
½ tsp Jeera (cumin) powder
½ tsp coriander powder
½ Finely chopped Green chilli
Few Cilantro leaves
For Curry paste:
Onion: 1
Tomatoes: 2 (can also use tomato puree)
Ginger: 2"
Parmesan cheese: to sprinkle generously
Spices to taste
Instructions
Cut the stem at the base, remove extra leaves & wash cauliflower with warm water.
Now take a biggish pan & heat some water. Add 1 tsp of salt to water and boil the water.
Soak the cauliflower in the water for 4-5 minutes (dont over cook at this stage else the florets will fall apart/disintegrate).
Take out the cauliflower on a paper towel & dry it well.
For Marinade: -
Heat Olive oil in a pan , add ginger-garlic Paste & spices. Roast lightly for 3-4 minutes.
Add this mix to freshly whipped thick Yogurt in a bowl, gently mix to make a paste like consistency.
Add freshly chopped coriander leaves into the marinade paste.
Rub the cauliflower with marinade, make sure to cover the whole flower well, wrap in a plastic bag &
refrigerate in fridge for at least 4-5 hours.
& to make Curry paste:
Heat oil in a nonstick pan. Saute chopped onion, tomatoes and ginger and season to taste.
Let it cool down and grind to make a smooth puree.
Method to bake cauliflower:
Pre-warm oven to 350 degrees
Take a baking pan, spray some cooking oil & keep aside.
Place the marinated cauliflower in the baking pan & bake it for 30-35 minutes till it turns golden brown.
Now take the pan out and pour the curry paste over the top of cauliflower and generously sprinkle some parmesan cheese.
Bake it for another 20 minutes and wait for the magical gobhi to get ready (in the meantime set ur platter with pickles, salad and naan)..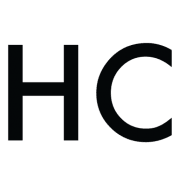 Sonia Mangla
Sonia Mangla is a passionate Food Blogger & Photographer. She creates Fusion of Indian flavors and loves cooking for her guests. Her work is featured on some popular sites like FoodGawker,Tastespotting, Tasteologie & Foodbuzz.