In this second installment of our Meet the Team segment, we meet the woman behind the popular Bite my Cake blog.
By Kalle Bergman
Tamara Novacoviç is the Croatian food writer and blogger behind the very popular blog Bite my Cake. The blog is one of Croatia's most well known food blogs, and since Tamara writes effortlessly in both Croatian and English it has a lot of followers from across the globe. For Honest Cooking Tamara combines many of her favorite sweet recipes with insightful articles about Croatian food culture.
When and how did your passion for food start?
My passion for food started when I was a kid. I always enjoyed experimenting with new dishes and I was generally very picky, always looking for new flavors and combinations. My mom's cooking was mostly traditional, with meals repeating from one week to another, although she occasionally ventured to try something new. I enjoyed helping her, especially on days when a new meal was being tested in our kitchen. Today she is more open to new combinations and I think I am partly responsible for that. Passion for baking cakes started 3 years ago and it set me on the right track, hopefully. Baking is something I totally see myself in.
Do you think you have a specific cooking style or philosophy?
I like combining traditional recipes with new and exotic ones. I think a bit of both is the perfect combination. For me it's always great to be curious about new flavors and combine them with the ones you grew up with and are fond of.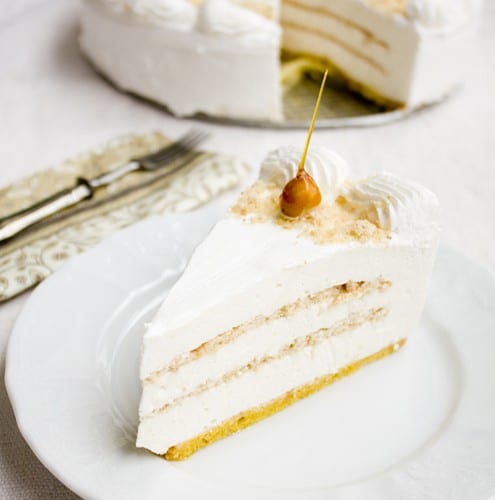 What's your favorite restaurant, and why?
I cannot say that I've been to a lot of restaurants, as I've always been the one who advocates home cooking, but of all the places I visited, a traditional Croatian tavern in a small place called Klenovica, where we spend our summer vacations, is my favorite. It is run by a family (meals are cooked by mother and daughter) and it represents the best of fresh and quality home made food.
What's your favorite holiday from a food perspective?
My favorite holiday from a food perspective is definitely Christmas. It's the most important holiday in Croatia and it involves a lot of baking. During Christmas and New Year holidays, I bake up to 15 different kinds of cookies, biscuits and cakes. We don't eat all of it, I divide it into boxes and bring them to friends and family. It's almost a rule to have cakes for friends when they come over at Christmas time.
What do you think or hope will be the next big food trend?
I hope that the next big food trend in Croatia is cake pops. I find it an interesting concept and very cute idea. I'd like to see them in our cake shops. As far as I know, there aren't any for now. This year French macarons are a big hit here. We'll see if cake pops ever win the hearts of Croatians.
What's your best tip for anyone who wants to improve their cooking?
When cooking savory meals, never be afraid to experiment and adjust the recipe to your taste. When baking cakes, try to find foolproof recipe and stick to it, baking is science to a certain extent, which totally doesn't mean anyone can't do it. Never be afraid to bake, just start doing it. In time, you'll see how much you learned from experience and realize that anyone can bake a great cake, if you like baking.
Check out Tamara's homepage here.
Read Tamara's posts on Honest Cooking here.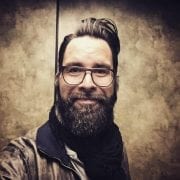 Kalle Bergman
Kalle Bergman is a food writer and media entrepreneur who is the founder of Honest Cooking. As a food writer, his writing has been regularly featured in publications like Gourmet, Los Angeles Times, Huffington Post and Serious Eats. He is obsessed with simple food, more often than not from his native Scandinavia.