Tamara Novacoviç with her take on what is the perfect homemade hamburger recipe.
By Tamara Novacoviç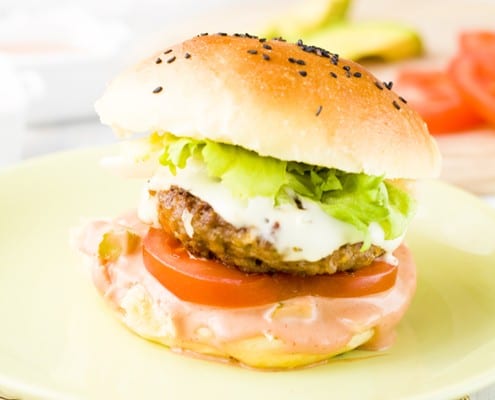 Burgers are probably one of the most famous and consumed food symbols. They can be made in more than thousand ways and are enjoyed in local fast food joints, worldwide famous fast food chains and haute cuisinerestaurants. Depending on what you like and expect from your burger, you can take it to whatever level you want. It most definitely pays to make your own at home. You are in control of the ingredients you use and it's fun. Making burgers brings me pleasure. Ways to combine ingredients, sauces, condiments are endless.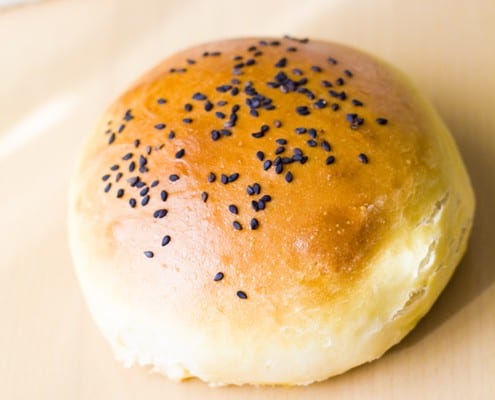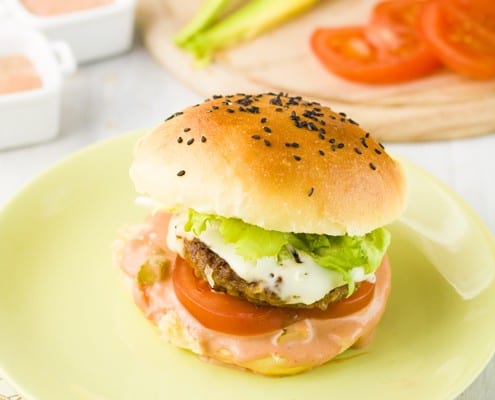 As far as the buns are concerned, I wanted that effect of soft top without crust. This can be achieved by baking them on steam: you put a pot of hot water on the bottom of your oven. Also, sugar and butter help to make the soft top. I'm sure you noticed how burger buns tend to be a bit sweet? It's good to cut buns in half and toast them before assembling burgers as they won't soak too much sauce and burger juices, they'll stay nicely crisp.
Alfa and omega of every burger are definitely patties. I recommend you buy meat at your local butcher shop, let them grind it in front of you if possible. I almost always add sliced onion or garlic to my patties, an egg and ground crackers or bread crumbs to combine the mixture. I am aware that some "burger puritans" don't approve additions to the patties and acknowledge only a patty made of meat. I like them this way. Don't over mix the batter as they need to stay tender. If you like them well done, feel free to use meat with higher fat percentage because they won't dry out. Just be careful not to use too much fat as they'll shrink during baking. Bake them on high heat that will make the outer crust and seal meat juices inside.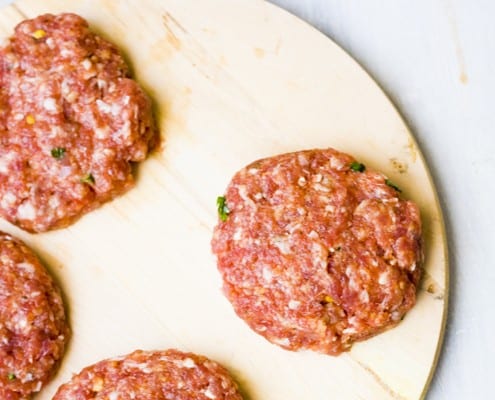 Tamara's Favorite Hamburger
Recipe for the perfect burgers made from scratch.
Ingredients
Burger buns
17.6 oz (500 g) all purpose flour
1 cup (240 ml) lukewarm water
1 envelope (7 g) dry instant yeast
3 tbsp lukewarm milk
2,5 tbsp sugar
2 tsp salt
1 egg
2,5 tbsp softened butter
To brush: 1 egg, some water, sesame seeds
Burger patties
17.6 oz (500 g) ground meat (usually 70 % beef, 30 % pork)
12 salted crackers, finely ground (you can use breadcrumbs instead)
1 egg
1 tbsp finely chopped parsley
1 heaping tsp powdered garlic and paprika
salt
pepper
Avocado and cottage cheese sauce
4 tbsp cottage cheese
3 tbsp sour cream
1 garlic clove, finely chopped
½ tsp thyme
salt
pepper
avocado
tomato
Classic burger sauce
2 tsp mustard
3 tbsp mayonnaise
5 tbsp ketchup
1 tsp powdered paprika
½ tsp powdered garlic
3 pickles
lettuce
tomatoes
Instructions
Make buns: Dissolve yeast with warm water and sugar. In a separate bowl place butter, milk and egg. Add dissolved yeast mixture. Add salt and flour. Knead until soft and smooth dough forms (if needed, add a bit more flour, but the dough should be on the soft side). Put it in oiled bowl, cover with plastic wrap and let rise for about an hour (until doubled in size).
Knead the dough a bit and form into 7 equal balls. Place on baking sheet lined with parchment paper, brush lightly with oil and let stand for 1 hour.
Put baking tray filled with water on the bottom of your oven. Preheat oven to 392 F (200 C).
Whisk egg with a bit of water and brush buns with it. Sprinkle with sesame seeds and bake for 15-20 minutes. Let cool completely.
Before assembling burgers, slice each bun in half and lightly toast it.
Make patties: 1. Combine all ingredients - make sure not to over mix.
Lightly oil your hands and take balls of mixture. Form them into patties. You will get around 7 medium-sized patties.
Press the middle of each patty with your fingers, as they will inflate during baking. Let them stand in the fridge for 20 minutes.
Bake on grill or lightly oiled pan, on high heat. Don't press them while baking. They should have well baked crust and stay juicy on the inside. Remove from heat and immediately put a slice of cheese on top of each patty.
For both sauces, combine all ingredients and layer with thinly sliced vegetables inside buns.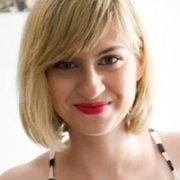 Tamara Novakoviç
Tamara Novakovic is a passionate self-taught cook, food blogger, freelance food writer and photographer behind bite-my-cake.blogspot.com. Her life journey has led her through Faculty of Humanities in Zagreb, Croatia to discovering passion for making cakes. She is currently a weekly food columnist for Croatian newspaper V magazine and food magazine Repete.