Taleggio, radicchio, pears and a simple puff pastry give life to an easy recipe, with an inimitable Italian taste.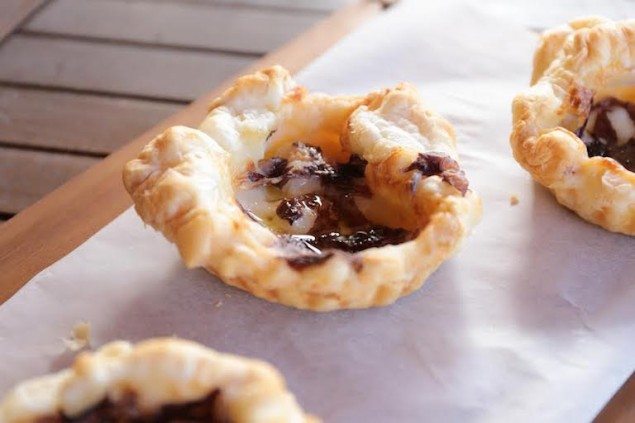 Photo G. Giustolisi
The story (and, consequently, the knowledge) of Italian gastronomy has always been related to cities, towns, and villages. Behind every single dish, behind the simplest ingredients (a rustic loaf of bread, a bottle of extra virgin olive oil, a tomato sauce or a piece of cheese) are hiding stories of places and people that have made each product of the Italian cuisine special, unique, and precious.
The Taleggio cheese is one of these examples. Its history is as ancient as the beautiful, fairytale village perched on the mountains from which it takes its name. Taleggio (province of Bergamo in Lombardy, Northern Italy) has ancient origins, dating back to Roman times. In this place, around the tenth century, was born one of the typical Italian PDO cheeses. The dairy farmers, proud of their products, decided to distinguish their cheese production from that of other areas. Taleggio is a cheese with well-defined characteristics from sweet, aromatic taste and, in some cases, a truffle aftertaste. It will keep for weeks in the refrigerator but it should be wrapped in a moist towel to maintain the softness of the crust.
Even the "Radicchio rosso", Italian chicory, from Treviso (city of Veneto Region, Northern Italy) has ancient origins. Its benefits were even known to the ancient Greeks and Romans. Also known as the "winter flower", for its elegant appearance, and cultivated since the sixteenth century, as many ingredients of Italian cuisine, the red radicchio was a poor food, also used as feed for animals. Today, it is used raw to enrich and give color to salads and cooked, especially as a condiment for risotto. Like other traditional ingredients, this vegetable is also very versatile and is perfect for simple recipes to add a unique taste.
Taleggio, radicchio and pears (in Italian, pairing fruit and cheese is very old and has been the subject of study by many scholars of gastronomy and history of popular traditions) and a simple puff pastry, give life to an easy recipe, with an inimitable Italian taste.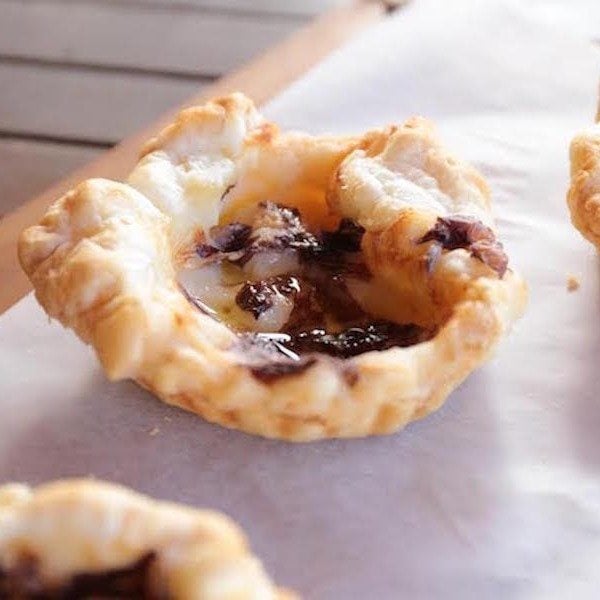 Veronica Lavenia
Ingredients
2

ripe pears

100

g

3½ ounces-½ cup Taleggio cheese

2

radicchio

red chicory leaves

Extra virgin olive oil to taste

1

sheet

or about one 14 ounce package puff pastry
Instructions
Peel the pear and cut into cubes. Cut the cheese into cubes. Wash the radicchio (red chicory) and cut into strips.

Roll out the pastry on 3 small molds for canapes or tarts.

Cover in order with pears, Taleggio, and radicchio.

Bake, in preheated oven, for 20 minutes at 180°C (350°F/ gas 4).

Once warmed, seasoned with a drizzle of extra virgin olive oil.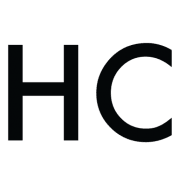 Veronica Lavenia
Veronica is a born and raised Italian. She inherited her love for travel, passion for cooking and natural, sustainable, healthy slow food from her parents. Her works have appeared in 'Vegetarian Living', 'Veggie Magazine', 'Lifestyle food', 'Australian Good Food & Travel Guide', 'Chickpea' and 'Free from Heaven', among others. She is the author of "Panini: the simple tastes of Italian style bread"; 'The Rustic Italian bakery", "The Vegetarian Italian Kitchen" and "A Modern Italian table", published by New Holland Publishers Australia.