Tahini and Cacao Popsicles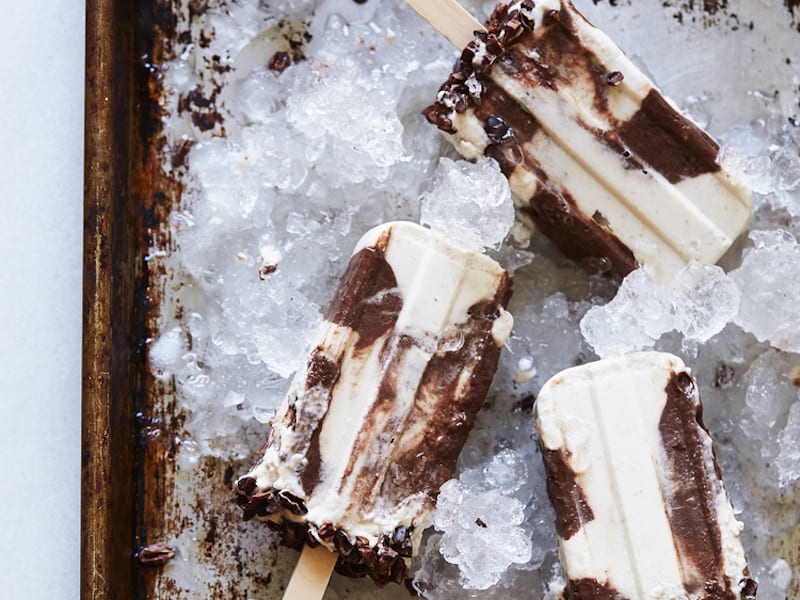 Vegan tahini and cacao popsicles make for a rich flavor duo and an easily delicious cool treat on a hot day.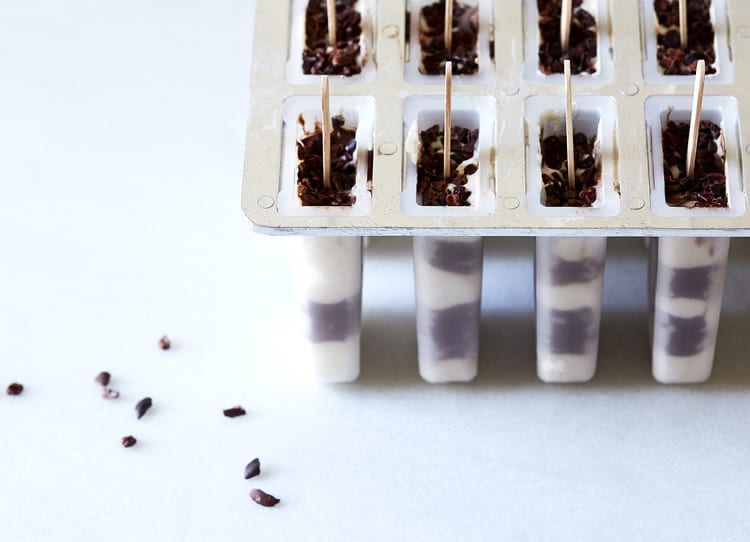 This time of year, I'm always too hot and looking for cooling things. My favorite warm weather snack is a huge bowl of super chilled watermelon – my all-time favorite Summer love. I've been using my popsicle molds like crazy since I'm always looking for some kind of chilled treat. Sometimes it's leftover green smoothie popsicles, berry and yogurt pops or something a little more decadent. This recipe is from Virpi & Tuulia's lovely new book N'ICE CREAM – which should be your Summer staple. It's filled with vegan (or non-dairy) ice creams and desserts that you can whip up in 5 minutes with simple, pure ingredients. These pops are like ice cream – super creamy with nothing but a blender. Plus, I love anything that marries tahini and chocolate together. 90 degree humidity might not be fun, but eating ice cream pops isn't so bad either.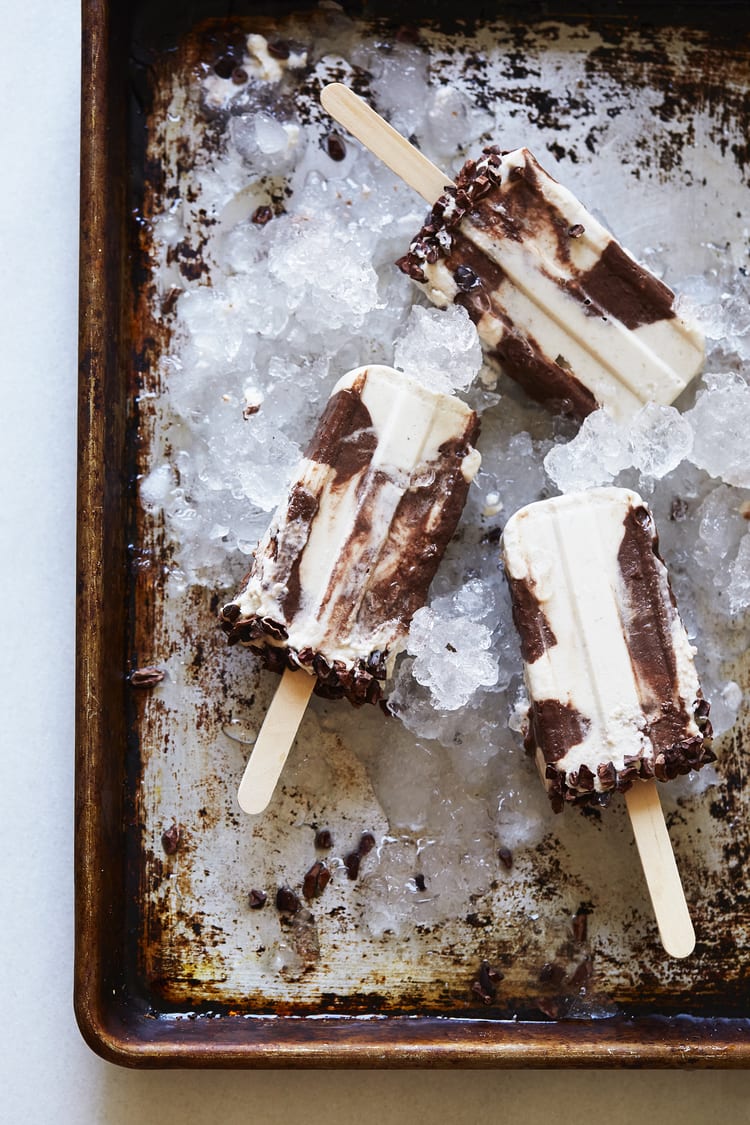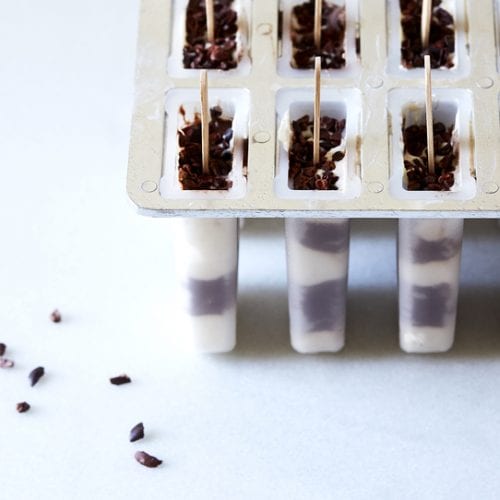 Course
Dessert, Ice Cream
Ingredients
TAHINI LAYER:
2

cans fun fat coconut milk

refrigerated overnight

1

ripe banana

2

tablespoons

tahini

2

tablespoons

maple syrup or other sweetener

1/2

teaspoon

vanilla extract

Pinch

of sea salt
CHOCOLATE LAYER:
2

large bananas

2

heaping tablespoons almond butter

2

tablespoons

cocoa or cacao powder

2

tablespoons

raw cacao nibs

Pinch

of sea salt
Instructions
For tahini layer:
Once coconut milk has been chilled, scoop out thick, solid white cream & add to a blender. Add banana, tahini, maple, vanilla, and sea salt then blend until smooth. Add to a mixing bowl and set aside.
For chocolate layer:
In the same blender, puree banana, nut butter, cacao/cocoa powder and sea salt in a blender. Mix in cacao nibs by hand then, set aside.
To assemble:
Layer tahini & chocolate (using chocolate a bit more sparingly) between eight popsicle molds. Chill for 4 to 6 hours. Serve & enjoy.
Julia Gartland
Food & Lifestyle Photographer based in Brooklyn, NY. I cook, shoot and eat (gluten-free). http://www.sassy-kitchen.com | http://www.juliagartland.com