If you haven't heard of Patricia Wells by now, you might be living under a rock. The four-time James Beard Award winner paved her own career as a journalist, author, and cooking school teacher, relocating from New York to France over thirty years ago. Dividing her time between Paris and Provence, she is the only woman (and only American) to serve as restaurant critic for L'Express publication and was honored by the French government as a Chevalier de l'Ordre des Arts et des Lettres, which recognized her contribution to French culture. Not only does she have fourteen cookbooks to her name, but her app—The Food Lover's Guide to Paris—helps any traveler or local navigate through the culinary mecca that is Paris. Wells is a trail-blazer and heroine for any woman looking to make her mark in the vast and ever-changing food world. She opens up about French food culture, career beginnings, and her favorite dish to make for company during this colorful season.
By Catherine Baker
http://patriciawells.com
Earlier this year a revised, brand-new edition of your cookbook The Food Lover's Guide to Paris was released. What are some of the trends emerging in French restaurants nowadays that weren't happening back when the book was first published?
My goodness, so many. The geographic boundaries of the city have grown tremendously, with great bistros now in the 9th, 10th, 11, 18th, 20th [arrondissements]. Markets and food shops in those neighborhoods have also grown greatly. Young chefs no longer search just for a Michelin star but to make good food and good prices.
What were some of your first impressions about the French dining experience when you moved to Paris in 1980?
I loved it all right away; I was enraptured. The bustle of the bistros, the healthy roar of the brasseries, the waiters in proper dress, and of course, the food. I loved and still love the certain formality.
When I moved to France last year, I was in awe of all the food-related events. Just a couple of weeks ago in the Rhône-Alps, there was a street fair celebrating the cows (who produce the local cheese) coming down the mountain. Champagne was flowing at 11 am! Is there anything about French food culture that still surprises you? Or have you grown accustomed to everything now?
Nothing ever surprises me, and I love it. It makes food and festivities available to the common man to enjoy. Here in Provence, we have festivities year-round: for first of the season cherries, strawberries, grapes, honey, figs, of course wine, you name it. One could go to a festival every weekend.
Do you have a favorite French ingredient that you can't find in the United States?
Quite a few: all the incredible varieties of wild mushrooms in the market, fresh black truffles of course. I think no one makes a baguette like the French. All the cheeses, the butter, the cream, the incredible selection of fresh fish, and real farm chickens sold with their heads and feet attached.
I found an interview that you did with The News & Observer in 2001. There's a quote from you saying, "We [Americans] are still not a food culture. We don't have the respect for food. We still have a fear of food. When we sit down to eat, we have too many negatives: no fat, can't have carbohydrates. It's just no, can't, no, can't. We forget what pleasure food can give us. It doesn't have to cost much and doesn't have to be complicated. Just going to the market and buying an apple can be a wonderful experience." Do you feel as if this is still an accurate description of American food culture or has it changed in the last thirteen years?
Not accurate today at all. The advent of farmer's markets and the popularity of food TV has changed all that, along with food bloggers and sites, such as your own. There is almost too much information out there. That said, we still go a bit wild over things such as cronuts and deep-fried everything. We still have a long way to go.
After growing up in Wisconsin, you started your career as a journalist in New York. What sparked your interest in food?
My mother was a great Italian cook, and growing up in the Midwest, I was always surrounded by good, healthy food with tons of fresh garden vegetables. We used to go to the local farm to buy live chickens. She canned everything, made her own bread, pies, pizza, even doughnuts! We were spoiled, and we didn't know it. So I always assumed I would be surrounded by good food all my life.
How did your culinary philosophy progress after moving to France?
My personal cuisine has evolved dramatically over the years. Today when I cook and create a recipe, I look for simplicity and authenticity first, and of course health. I try to use as many local ingredients as possible. When I can, I substitute honey for sugar and olive oil for butter, because they are ingredients local to me on my farm in Provence.
http://patriciawells.com
What's been your biggest influence in the kitchen?
Wow, that's a tough question. I think the ability to use fresh herbs all year round with everything!
Each year, you open up your Provençal farmhouse and Paris studio for week-long cooking classes. What is the best thing about sharing your knowledge with new students?
Many things: I have always heard that it is a good teacher who learns the most. I am always learning from both successes and failures. I love to see students light up when they have a success, and write back to me about how their cooking changed once they returned home.
What is your favorite part of your daily routine?
Always the early hours of the morning. I am usually alone in my kitchen, either creating, writing, cooking, dreaming up what I'll cook for the day or the next day. It's when I am most relaxed and efficient.
Do you have a favorite fall dish that you like to make for family and friends?
Right now, it is a lamb stew, a recipe shared with me by our local butcher. It's cubed and boned lamb shoulder, neck, and lamb shanks marinated in white wine overnight. Then seared and simmered for two hours in crushed tomatoes, black olives, and mushrooms and tons of herbs, and served with couscous.
You said on your website that "good food, shared with loved ones, fulfills the soul in a way that nothing else can." Do you have any advice to give someone who's a little reluctant or scared to get in the kitchen and start cooking?
Make a list of the ten things you love to eat the most. Start with a recipe for number one, and make it and make it until you are pleased. Then go on to number two. Once you reach number ten, you'll have a great repertoire.
Be sure to download The Food Lover's Guide to Paris app and keep up with Wells on her blog.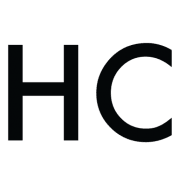 Catherine Baker
A North Georgia native, Catherine grew up in the kitchen— from mastering the art of Southern barbecue with her restaurateur father to perfecting the technique of frying plátano at home with her Dominican mother. Continuing her passion for food and cooking, the Georgia Southern University graduate resided in France for two years before returning back to the South where she currently works in hospitality at Blackberry Farm, a Relais & Châteaux property nestled in the foothills of the Great Smoky Mountains.