Sydney's Mamak restaurant has been hot for a few years now, and is still very much in demand. Maria Laitinen understands why.
Text And Photos By Maria Laitinen

Mamak, the incredibly popular Malaysian restaurant on Goulburn Street in Sydney's Haymarket is showing no signs of slowing down. When we get there at 5pm (!), the line behind us starts growing steadily, and the restaurant doesn't even open for dinner until 5.30pm! We manage to get a table and start sampling some of the dishes on the menu.
We start with drinks and I am told Malaysians really love their Milo (chocolate and malt powder drink), which explains the large selection of Milo flavoured drinks on the menu. I love to order things I can't even pronounce so I go for Teh Tarik, which, according to the menu is a "classic Malaysian sweetened tea, 'stretched' for a frothy topping'. The drink is definitely sweet but a nice way to balance the heat of the foods that we are about to eat.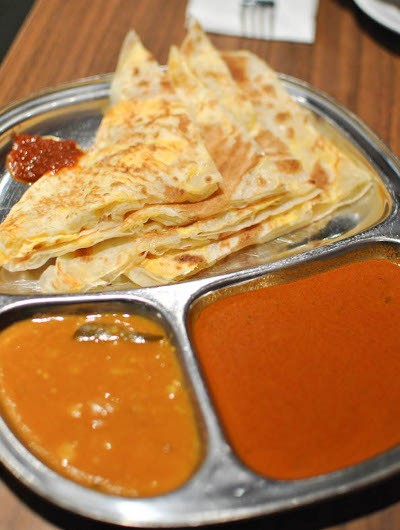 I have heard so much about the rotis here, and I can't wait to try some. We want something a bit more wholesome so we go for Roti telur, which is a classic egg roti. All savoury rotis are served with two curry dips and a (very) spicy sambal sauce. I decide to leave the sambal for my friend and settle for the curries which are both very flavoursome, but a tad too spicy for my inadequate palate.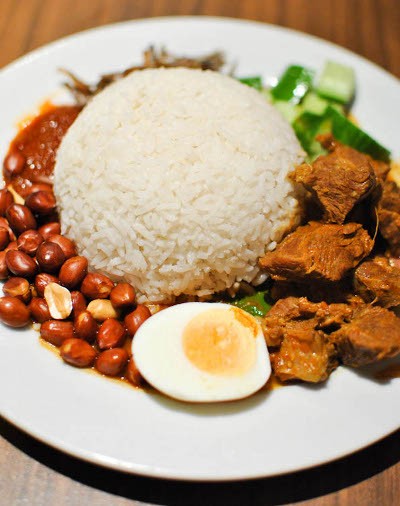 Known as Malaysia's national dish, Nasi Lemak has everything going on: coconut rice, sambal, tender lamb, crunchy peanuts, crispy anchovies, cucumber and hard boiled eggs. What else would you possibly need on one plate?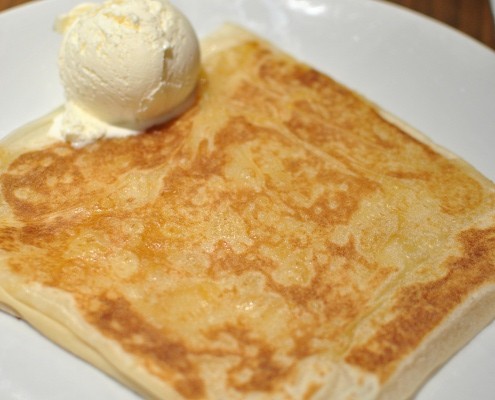 For a dessert we decide to try roti kaya which is a sweet roti served with a kaya spread which is made of coconut and pandan. It is very sweet, but a nice finish to a hot meal.
If you're after an authentic Malaysian meal in Sydney, Mamak is definitely the place to go. Just make sure to arrive early and be patient – they don't take bookings, but lining up is well worth it!
Contact details:
Mamak
15 Goulburn St, Haymarket, Sydney
T (02) 9211 1668
AND
Shop P9, 1-5 Railway St, Chatswood 2067
T (02) 9411 4411