Maria Laitinen brings us along for lunch at her favorite hangout in Sydney. Welcome to Burnt Orange.
Text And Photos By Maria Laitinen

Burnt Orange is without a doubt my favourite spot for a lunch of afternoon tea in Sydney. Located at an old club house, this place offers separate menus for breakfast, lunch and afternoon, beautiful views overlooking the bay and a large selection of boutique labels for those who are after a bit of retail therapy. I keep going back and have never had a bad bite to eat here. I love their selection of both savoury and sweet dishes, including the delicious scones and vegetarian meals. If you are in Sydney, make sure to visit this place, I promise you won't be disappointed!
Here are some of the delicious dishes the restaurant has to offer. Keep in mind that the menu is very seasonal so some of the dishes might not be available around the year.
Flinder's Island lamb pot pie with flaky home made puff pastry and salad greens – The puff pastry was definitely flaky and superbly tasty. Lamb was so tender and it was cooked with vegetables in a beautifully rich broth.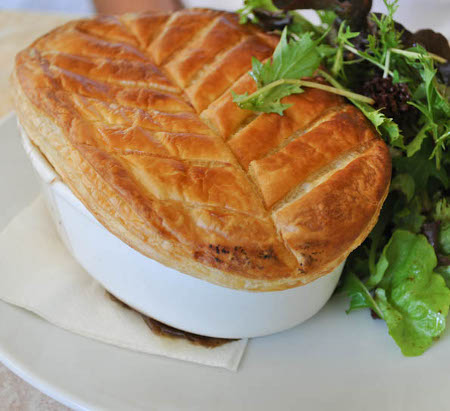 Refreshing and tasty grilled Szechwan chicken salad with orange, mint & coriander and a pomegranate molasses dressing.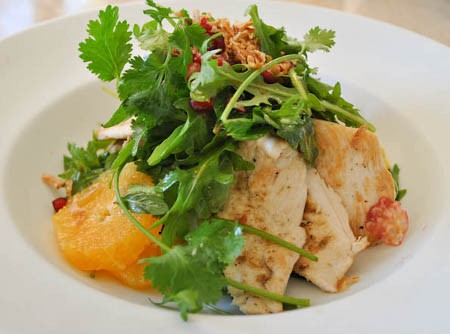 Crispy skinned confit of chicken on braised red cabbage & apple with a cider honey glaze.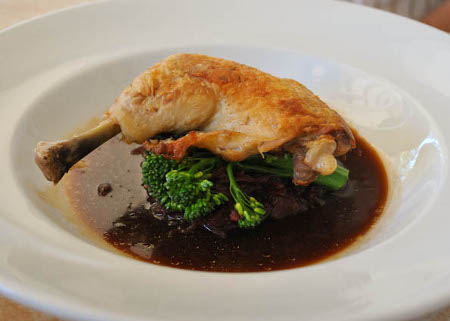 Wonderfully rich and tasty pumpkin, goat's cheese & walnut tart with carrot jam and fresh herb greens – The base was so tasty and crisp and the combination of soft tangy goat's cheese with sweet pumpkin was delicious. I don't often order the same dish twice, but I keep going back for this one!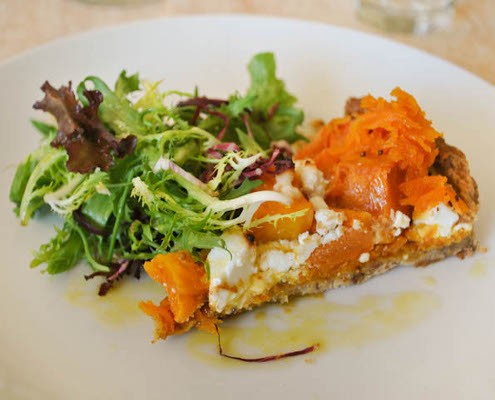 And another all-time favourite of mine – roasted pumpkin with lentils and halloumi. This is a wholesome vegetarian dish with full of flavour!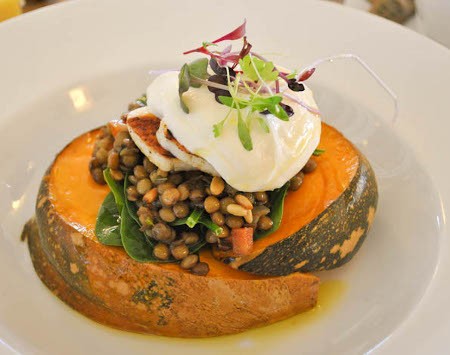 Contact details:
Burnt Orange
1108/1109 Middle Head Road
Mosman NSW 2088
T. (02) 9969 1120