Blueberry barbecue sauce is a great sweet and tangy addition to chicken pizza. Not to mention, the colors are easy on the eyes.
By Sherron Watson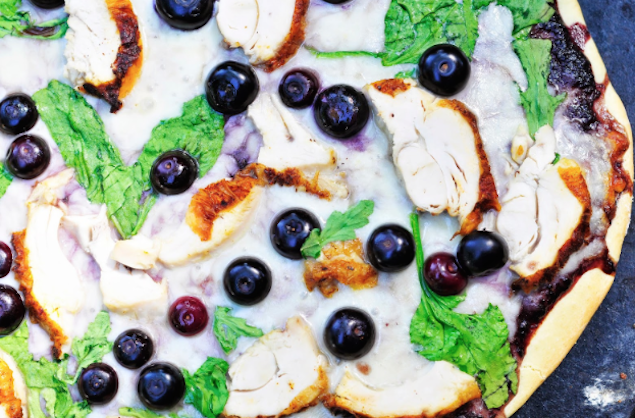 We have an abundance of blueberries at our home. I have been buying them left and right trying to stock our freezer for the winter months that are sure to be here before I know it. The blueberries add great color, sweetness and a touch of flavor to this fun BBQ sauce.
I made it and they ate it. I loved my version of Blueberry BBQ sauce. It is sweet and tangy, just like I like my BBQ sauce to be. The blueberry is subtle but it adds great color to the sauce. To enhance the blueberry flavor, I tossed some fresh blueberries on the pizza. This made for a gorgeous presentation. I even got an "ooh-ahhh" from the kids. I like that.
See Also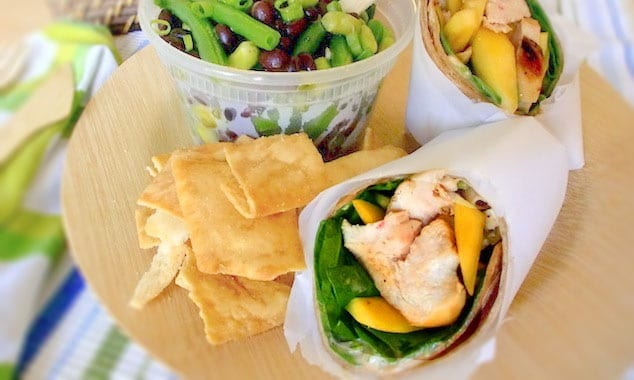 The Blueberry BBQ Sauce recipe will make more than you need but I can tell you that added to some chicken sliders is a great way to use the left over sauce.

Sweet and Tangy Blueberry Barbecue Chicken Pizza
Blueberry barbecue sauce is a great sweet and tangy addition to chicken pizza. Not to mention, the colors are easy on the eyes.
Ingredients
Pizza
1 pizza crust (homemade or store bought) (gluten free version here)
1 batch of Blueberry BBQ Sauce (recipe to follow)
2 cups of cooked chicken pieces
2 cups of mozzarella cheese, shredded
1 handful of arugula leaves
½ cup fresh blueberries, add more if you want
Sauce
1 cup fresh blueberries
1¼ cups ketchup
¼ cup rice vinegar
¼ cup balsamic vinegar
1 teaspoon minced garlic
2 teaspoons molasses
½ teaspoon jalapeno-garlic oil (optional)
½ teaspoon onion powder
2 tablespoons minced red onion
Instructions
Pizza
Preheat oven to 400 degrees.
Pre-bake pizza crust for 6-8 minutes.
Remove from oven and add BBQ sauce, cheese, chicken pieces, blueberries and arugula. Return to oven and bake until cheese is melted--about 10 more minutes.
Slice and Serve. Store leftovers in refrigerator.
Sauce
Combine all ingredients in a medium sauce pan. Turn heat to medium and bring to a boil. Using a potato masher or back of a spoon, mash blueberries into sauce. You should still see pieces of blueberry just not whole berries.
Turn heat down to low and let simmer for 30 minutes to thicken. Depending on stovetops, it may take more or less time to achieve the desired thickness. It will also thicken as it sits in the refrigerator if you do not use it right away.
Store leftover sauce in refrigerator for up to 2 weeks.
Sherron Watson
Sherron Watson is a writer and photographer. Her passion for food started at a young age while working with her family in their restaurant business. A career in photography gave her the experience she needed to start capturing images of her favorite dishes. This led to the creation of her blog: simply-gourmet.com. She is currently a food writer for Capital Style Magazine in Annapolis, MD.