Sweet and Spicy Honey-Sriracha Chicken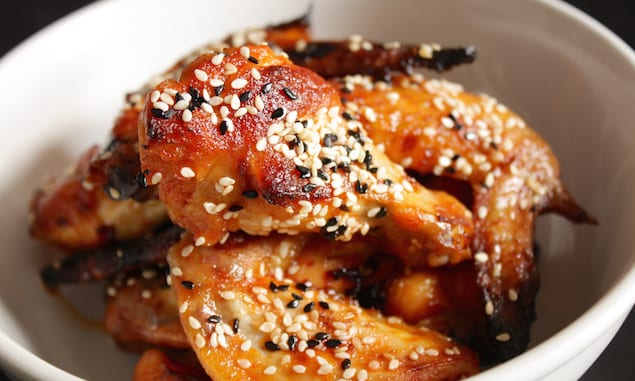 When cooked to perfection, these sticky chicken wings are an ideal appetizer with an amazing balance of delicious flavors.
By Aaron Hutcherson
Are you familiar with sriracha? If not, then let me introduce you. It's a type of hot sauce made from chile peppers, vinegar, garlic, sugar, and salt. There are some that seem to obsess over the substance and were in quite a panic when the threat of a factory shutdown first arose.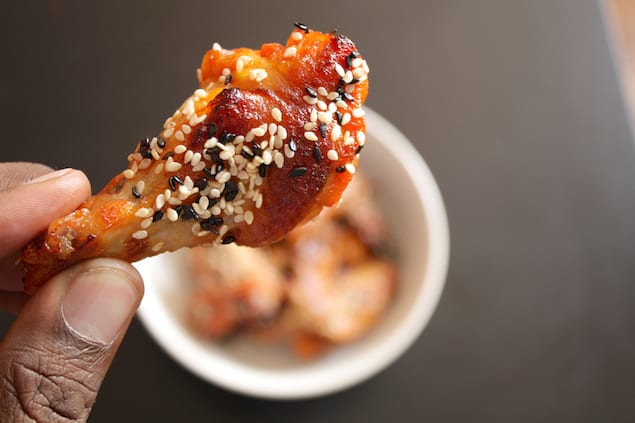 The sauce packs quite a punch. In this recipe, I added honey and vegetable oil to help mellow it slightly and balance the flavors. A few minutes in a really hot oven and the chicken wings are cooked to a sticky perfection. These are the perfect appetizer to sit down with and watch your favorite sports game.
Check out more mouthwatering chicken recipes here.
Sweet and Spicy Honey-Sriracha Chicken
When cooked to perfection, these sticky chicken wings are an ideal appetizer with an amazing balance of delicious flavors.
Recipe Type:
Main, Appetizer
Ingredients
non-stick cooking spray
⅓ cup honey
⅓ cup Sriracha
⅓ cup vegetable oil
2 Tbsps. salt
1¾ lbs. (or so) chicken wings, cut into sections
black and/or white sesame seeds for garnish (optional)
Instructions
Preheat oven to 500?F. Line a rimmed baking sheet with foil (for easy cleanup) and spray with non-stick cooking spray.
Mix together honey, sriracha, oil, and salt in a large mixing bowl. Toss wings in sauce and spread out on tray.
Bake in oven for about 25 minutes. The sugar in the honey will likely burn—this is okay. Just check every few minutes to make sure the chicken isn't too burnt.
Sprinkle with sesame seeds and allow to cool before serving.
Aaron Hutcherson
I am a classically trained chef, writer, and lover of all things food. My passion for food is even greater than my love of sleep (which is saying a lot). Hopefully my recipes will inspire you to go out and cook something of your own.