Sponsored Post: It's the perfect time of the year to remember to be a little sweeter. Whether it's dropping off dinner for a neighbor or bringing in a treat for your coworkers, let's be sweet more often. We've partnered with the North Carolina SweetPotato Commission to bring you some sweet inspiration.
This sweet, soft, stunning pound cake is made with sweet potatoes to be extra delicious and special.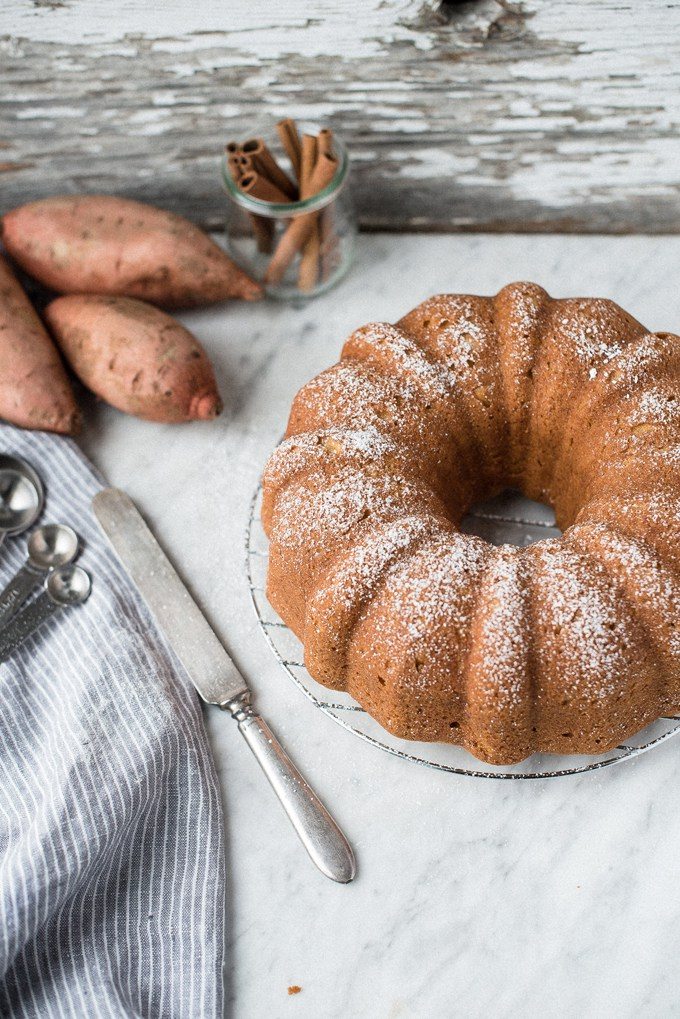 Be sweet more often. What a simple, yet profound mantra that rings true with us. When we heard about the North Carolina SweetPotato Commission's campaign to be a little sweeter (and add more sweet potatoes to your meals), we were anxious to join in. With World Kindness Day (11/13) fast approaching, we accepted this sweet challenge whole-heartedly, creating a delicious (and surprisingly simple) Sweet Potato Pound Cake that we brought in to share with our co-workers. Sweet indeed.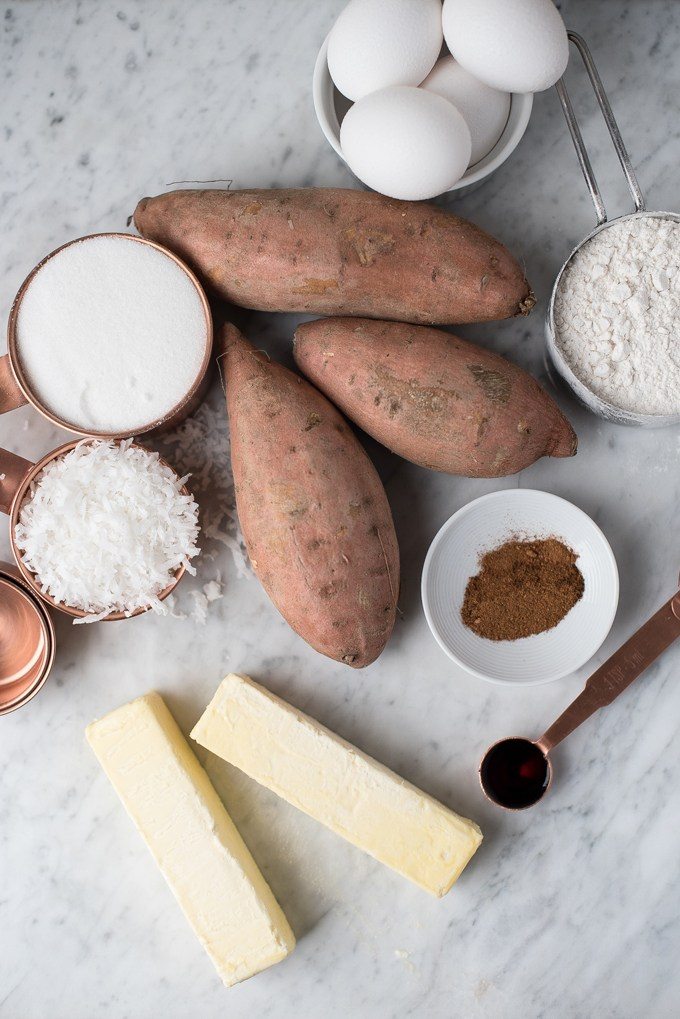 In our family, sweet potatoes are a staple on the dinner table. We most often serve them as a side: sweetened with Sunday ham and always on Thanksgiving. I love to order them at a steak house with delicious cinnamon sugar butter on top. What I honestly failed to realize is that sweet potatoes are a healthy choice, packed with vitamin A and fiber. One medium sweet potato is just over one hundred calories.
The North Carolina SweetPotato Commission challenged us to look at this familiar friend a little differently, to create a recipe that broke with tradition and could be enjoyed all year round. This is my kind of challenge, as I always try to create dishes a bit different from the norm. Since sweet potatoes are traditionally served warm as a side dish to a protein, I wanted to turn this idea upside down and try to use them in a dessert. This seemed to make sense, as the sweet potato already has a natural sweetness.
Our finished product, the Sweet Potato Pound Cake, is something I am quite proud of. I am convinced that coconut is a key ingredient, providing sweetness and texture. The sweet potatoes hold up beautifully, and they keep this cake moist enough to enjoy without any sugary glaze or icing. It is made with just seven ingredients; that means it's quick and easy with very little mess. It resembles a nice spice cake but is just a bit healthier. Most importantly, it is a surprisingly delicious treat that is worthy of sharing with special people in your life. For us, that meant our co-workers, who graciously accepted and enjoyed our attempt to be a little sweeter.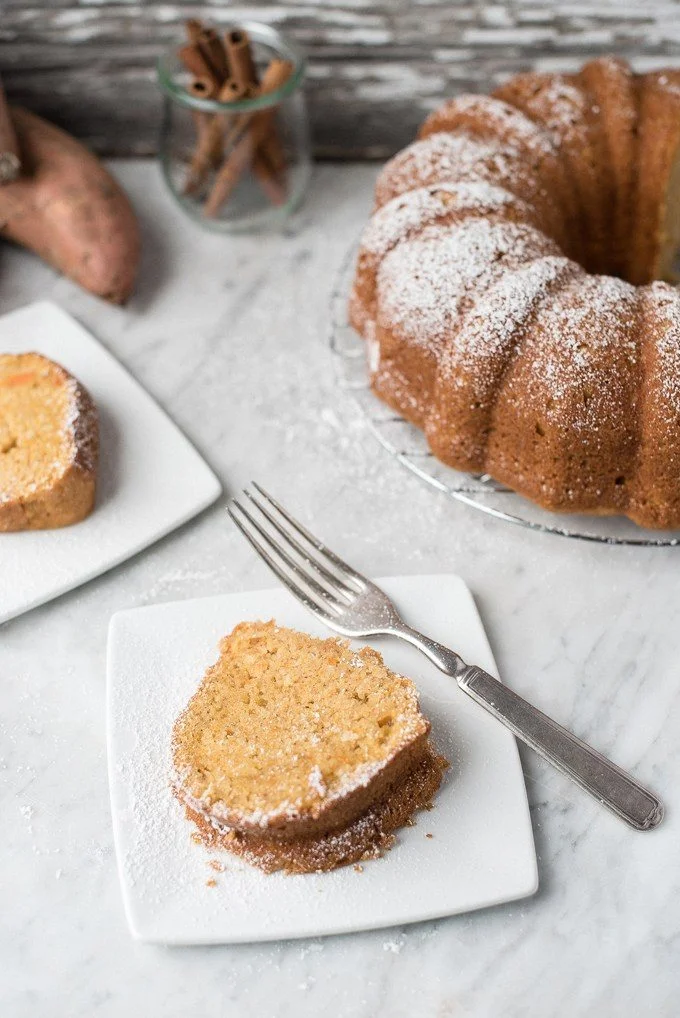 Don't forget to enter the SWEET GIVEAWAY below for a chance to win a Vitamix… and one to give to a friend!!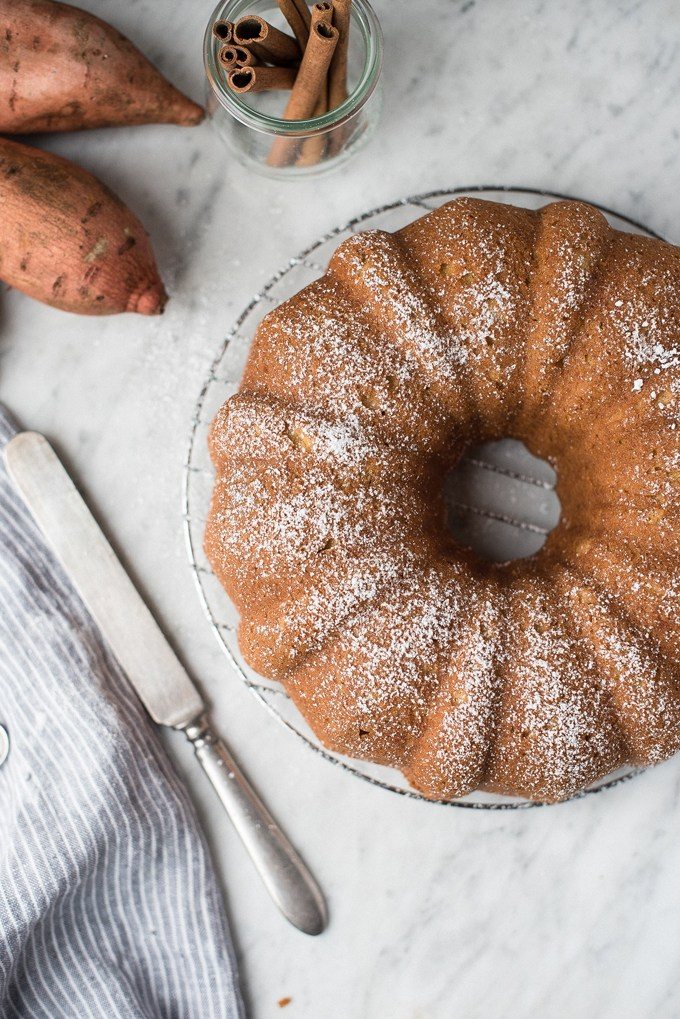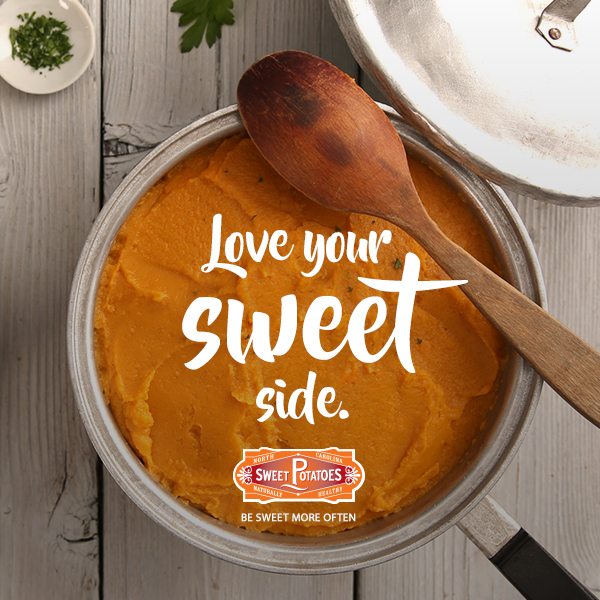 Keith Jackie
We met on a warm summer evening. His square jaw and engaging smile reminded me a bit of Clark Kent. We share a passion for life: music, baseball, and especially food. He makes me feel like I can fly. Welcome to our exploration of food, recipes and ideas that celebrates our life together. He creates the recipes and prepares the food, and I am the documentarian. My superman can cook! Check out our site, Superman Cooks.