Sweet Potato and Hazelnut Soup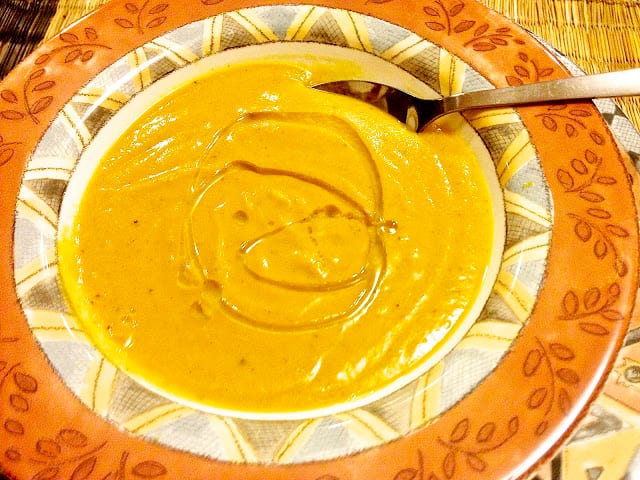 The hazelnuts gives this thick soup a creamy and delicious finish.
By Priya Mahadevan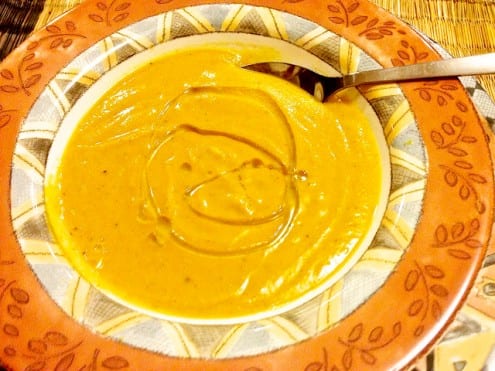 Sweet Potato and Hazelnut Soup
The hazelnuts gives this thick soup a creamy and delicious finish.
Ingredients
5-6 medium sized sweet potatoes washed and steamed
½ medium red onion chopped
2 cups of water
½ cup hazelnuts
2-3 green chilies (optional)
1tbsp chopped cilantro
1tbsp olive oil
Instructions
Heat the oil in a pan
Add the green chilies and the onions and sautee until onions are golden
Mash the sweet potatoes and add to the pan
In a pan, roast the hazelnuts for a minute, no more
Add to the curry and stir in
Add salt and cilantro and stir like a dry curry for a couple of minutes
Now add the water and cook until the water boils
Remove from flame
Cool a bit and blend
Garnish with cilantro and olive oil or as desired
Priya Mahadevan
Priya Mahadevan is a writer and food blogger with a background in journalism & communication. Priya's mission with her food blog is to blow the myth that healthy cannot be tasty. She was a political and feature correspondent for a prominent Indian newspaper in the 90s before moving to the US. She lives in Virginia with her husband and 3 beautiful children. You can find her world of vegetarian recipes at http://priyasnowserving.blogspot.com.