The textures in this sandwich are wonderful and the combination of ingredients truly surprisingly delicious.
By Brady Evans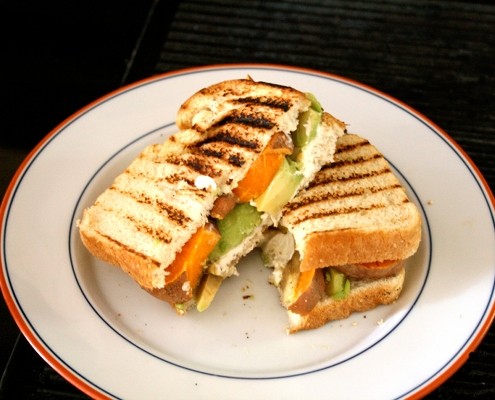 My mom and I were talking about peanut butter one afternoon and our mutual undying love of that ingredient.  And then she confessed that she loves peanut butter and cucumber sandwiches.
That face you're making now?   Yeah, I made that same face.  It just sounds wrong.  But I'm thinking I better give it a try.  Why?
See Also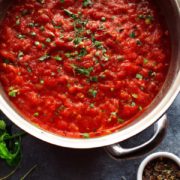 Well, when I first read the title of the sandwich I'm featuring here I made the same face I made when discussion peanut butter and cucumbers.  And then I tried this sandwich and I was hooked.  The textures are wonderful and the combination of ingredients is truly surprisingly delicious.  It takes the task of making a sandwich for lunch up a notch.  I'll be sure to get back to you regarding the peanut butter and cucumber combination.

Sweet Potato and Avocado Sandwich
a simple sandwich with amazing results
Author:
adapted from Five and Spice
Ingredients
1 small-medium sweet potato, washed and cut into ½ inch thick round slices
olive oil
salt and pepper
2 Tbs. soft goat cheese (chevre)
½ tsp. dijon mustard
1 tsp. chopped herbs (chives, basil, thyme – or you can just buy herbed goat cheese, which I did)
4 slices of avocado
2 slices bread
Instructions
Heat your oven to 425 F.
Toss the sweet potato slices with olive oil and season with salt and pepper.
Spread on a baking sheet and roast until tender when pierced with a fork, about 20 minutes. Set aside.
Mix together the goat cheese with the mustard and herbs. Spread this on one of the pieces of bread.
Lay pieces of roast potato then avocado on top. Top with the other piece of bread.
Heat a panini grill and oil it lightly.
Grill the sandwich until marks appear, flipping halfway through.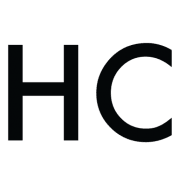 Brady Evans
Brady Evans is a cook who specializes in stretching cooking boundaries towards a more healthy lifestyle. She loves making recipes with unexpected ingredients and share her passion for cooking through her very successful and mostly-vegetarian blog, Branny Boils Over.