Use up the last of a liquor that may not be your favorite to drink in a sweet baked dessert or boozy brunch recipe.
By Annelise McAuliffe
Many times, I buy a bottle of liqueur or spirit to try one cocktail or recipe that I may never end up making again. Rather than let it take up valuable cupboard space for a long time, I like to find great recipe that highlight or subtly uses the liquor, beer, or wine. Here are some delicious ideas to inspire you to clean out your liquor cabinet. We all have bottles that have been lurking around for a too many years.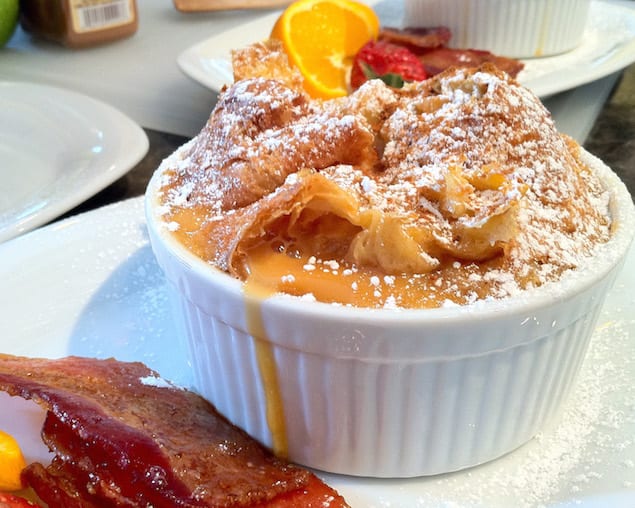 Chadwick Bed & Breakfast
Rum Croissant Bread Pudding
Not only does this easy bread pudding use dark rum, brandy, bourbon or whiskey, but it also repurposes the day-old croissants. Find the recipe here.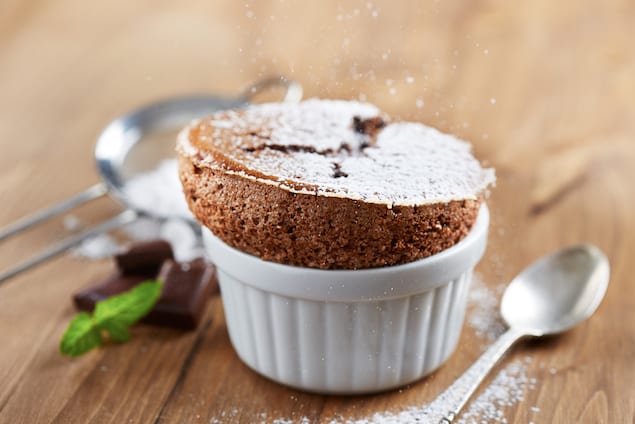 martiapunts
Amaretto Chocolate Soufflé
Chocolate and amaretto are a true match made in heaven. Chestnut Street Inn created this recipe not only because it is delicious, but also because everyone loves its stunned puffed presentation. Find the recipe here.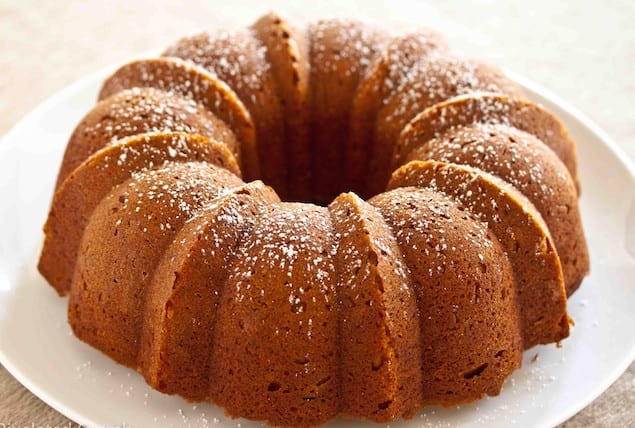 Grand Marnier Cake
No matter how simple the recipe, bundt cakes always manage to look quite impressive. Made tender with sour cream and flavored with Grand Marnier, orange zest, and almond, this cake is anything but basic-tasting. Find the recipe here.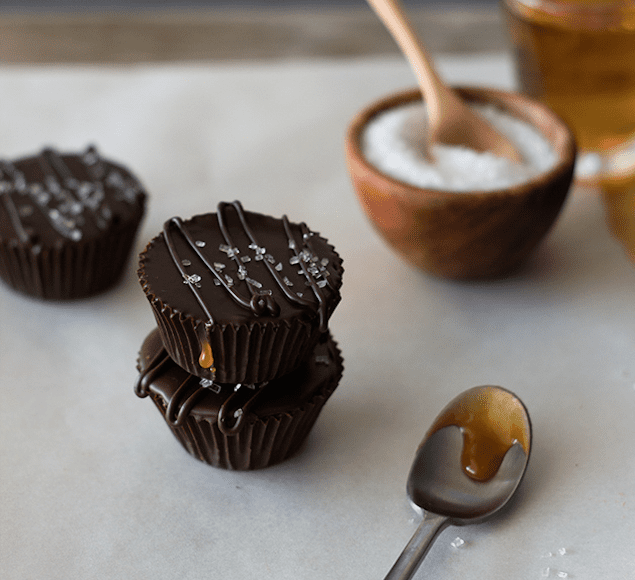 www.brighteyedbaker.com
Boozy Caramel Cups
Luscious homemade caramel awaits with spiced rum inside of dark chocolate cups. These are so easy to make and look quite adorable and impressive. Don't forget the sprinkle of sea salt on top to bring out all the great flavors. Find the recipe here.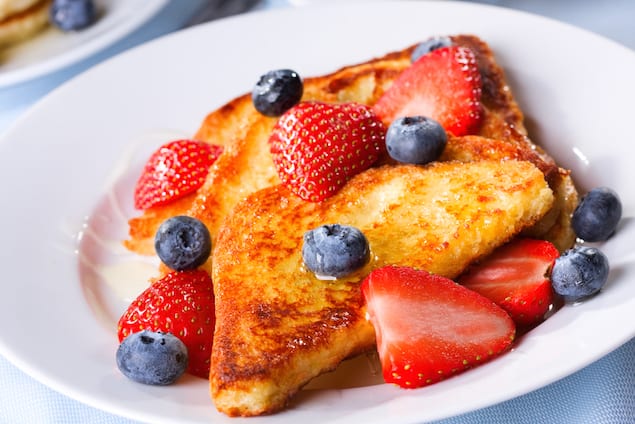 Shutterstock: Nitr
See Also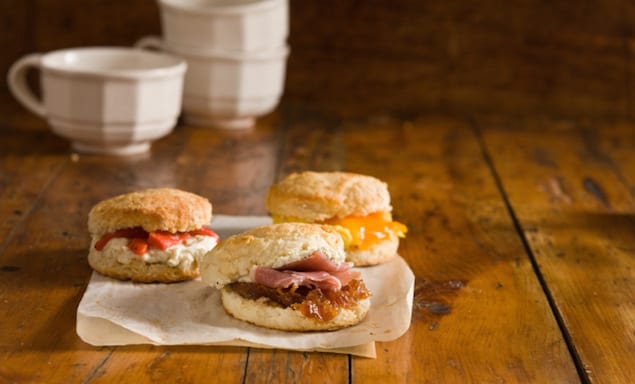 Grand Marnier French Toast
Whip out this impressive brunch creation with some leftover bread and fresh summer berries. Grand Marnier adds the perfect add the perfect spritz of citrus flavor to brighten up rich French toast. Find the recipe here.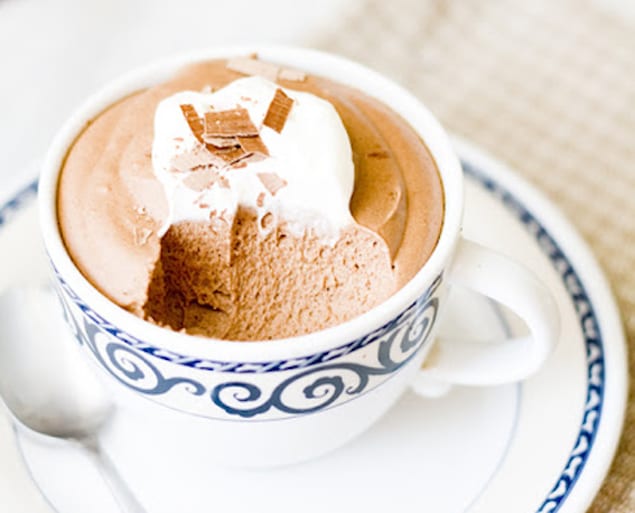 Chocolate Whiskey Mousse
Semisweet chocolate, a touch of strong coffee, and a splash of whiskey may take a simple chocolate mousse to a rich adult level. Find the recipe here.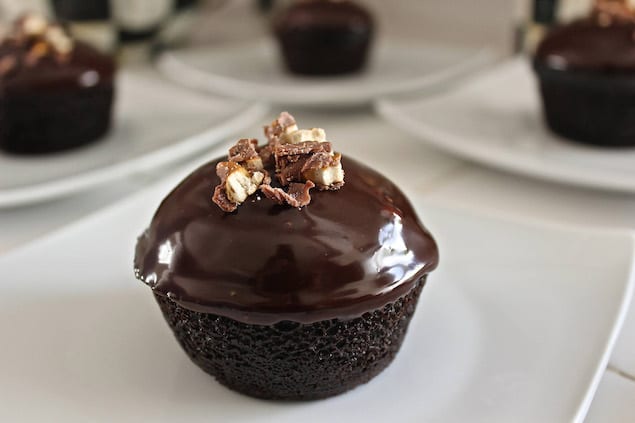 Cobblestone Cottage Bed & Breakfast
Chocolate Stout Cupcakes with Chocolate-Covered Pretzels
Rarely do we open a beer and not finish it, but sometimes we overzealously buy a whole six pack of one beer that we find out is a bit too heavy for the summer months. In that case, make cupcakes. The rich stout cake is glazed in a smooth ganache and garnished with a sweet-salty pretzel. Find the recipe here.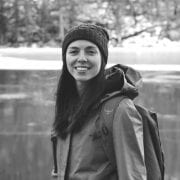 Annelise McAuliffe
Mandatory family outings to the Detroit farmers' market and nightly home-cooked meals cultivated Annelise's respect and curiosity for food. A graduate of The Culinary Institute of America, she spends her free time in New York City recipe testing, eating breakfast all day, and dreaming up international culinary adventures.