Sweet Coconut and Pumpkin Pancakes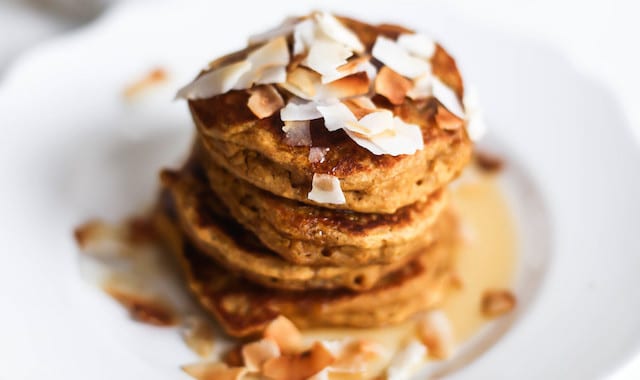 Coconut milk, coconut flakes, pumpkin, and whole wheat flours make a delicious pancake batter just heavy and rich enough for a crisp fall morning brunch.
By Rachael White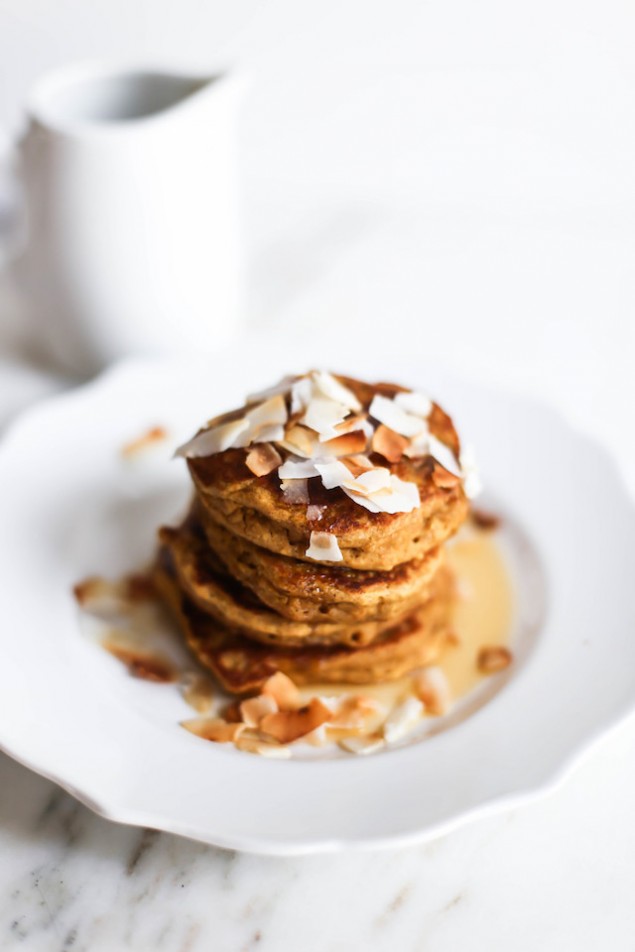 Some people try to resist the end of summer and the beginning of the fall season, but I'm not going to. My favorite season only lasts a little while, so I'm going to take full advantage of all it has to offer.
So, here's my pumpkin-y contribution. I made these pumpkin coconut pancakes last weekend – on one of those clear, crisp mornings – and they were absolute perfection on a plate.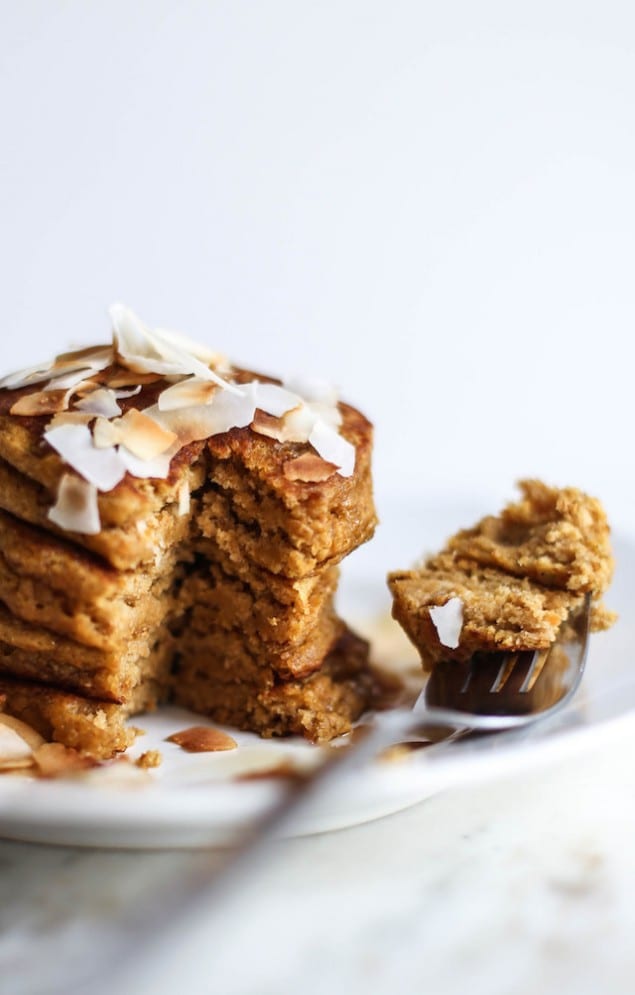 I used a recipe I posted a while back as my guide but made changed it up by using whole wheat flour, coconut milk in place of regular milk and coconut oil in place of butter. Topped with toasted coconut flakes, these pumpkin spiced pancakes are the perfect way to usher in the cooler weeks and gently letting go of summer.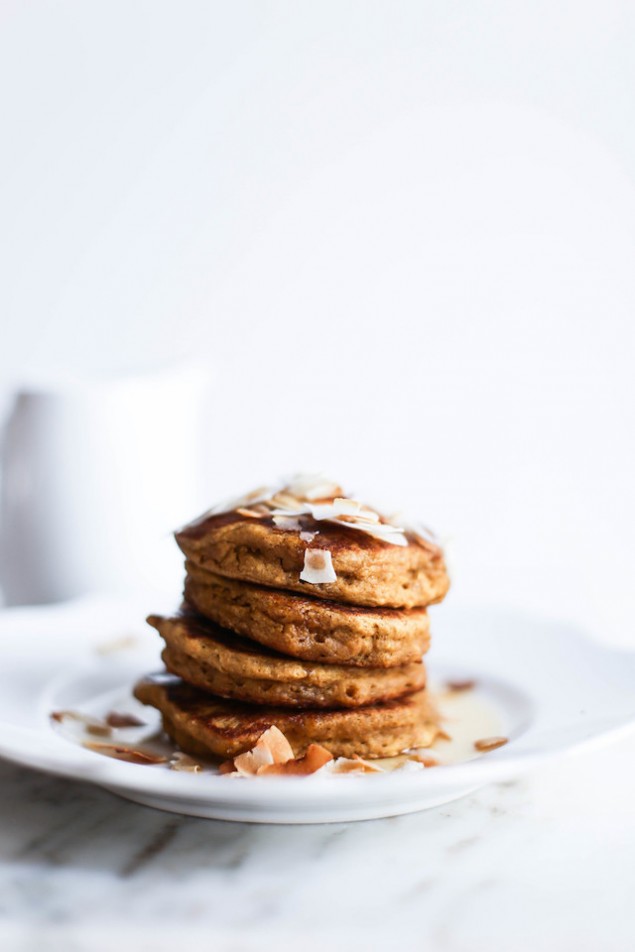 Make your own pumpkin puree for these pancakes and use in a variety of recipes. Learn how here.
Sweet Coconut and Pumpkin Pancakes
Coconut milk, coconut flakes, pumpkin, and whole wheat flours make a delicious pancake batter just heavy and rich enough for a crisp fall morning brunch.
Ingredients
1¼ cups whole wheat flour
2 tablespoons sugar
2 teaspoons baking powder
½ teaspoon cinnamon
½ teaspoon ground ginger
½ teaspoon salt
⅛ teaspoon nutmeg
pinch of ground cloves
1 cup coconut milk, mixed well until smooth (light or full fat)
¼ cup milk or almond milk
6 tablespoons pumpkin puree (make your own! It's so much better. Follow the link above)
2 tablespoons melted coconut oil, cooled + extra for cooking
1 egg
1 cup toasted, unsweetened coconut flakes
Instructions
In a large bowl, whisk the dry ingredients together.
Toss the white chocolate ships in with the dry ingredients using a spoon or spatula.
In another smaller bowl, stir the coconut milk, milk, pumpkin, 2 tablespoons coconut oil and egg together.
Gently stir the wet ingredients into the dry ingredients until just combined. The batter should be wet but lumpy.
Heat a skillet over medium heat. Add some coconut oil and swirl it in the pan.
Pour in ¼ cup batter per pancake.
Cook on the first side until the side facing up begins to dry out around the edges and little bubbles appear on the surface.
Flip the pancake and allow it to cook for an additional 2-4 minutes until the second side is golden.
Serve the pancakes sprinkled with toasted coconut flakes and drizzled with maple syrup.
rachaelwhite
Rachael writes recipes for foods that are simple, comforting and delicious. Whether you are cooking for your family or having friends over for dinner and drinks, you'll find recipes here to fit any occasion. From cocktails to appetizers, desserts and entrees, the recipes you will find here incorporate Rachael's desire for Midwestern comfort food, love of International cuisine, and need for dishes that don't take hours to make.