These sweet and spicy roasted almonds are easy to whip up, and you control the heat so you can make them exactly to your liking.
By Robin Runner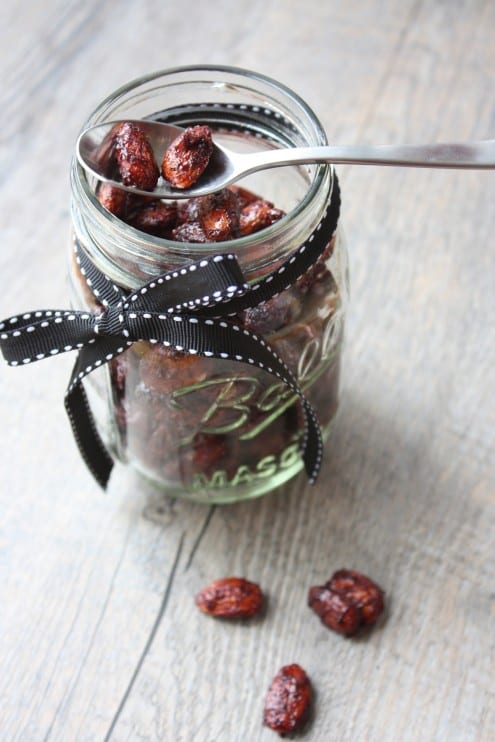 Sweet and Spicy Roasted Almonds
Easily accessible and something everyone would eat. These are easy to whip up and you control the heat so you can make them more to your liking. I hope you enjoy these. Also, they will be perfect for the upcoming holidays. The smell of cinnamon is perfection!
Recipe Type:
Snack, Appetizer
Ingredients
2 cups of raw almonds
3 teaspoons of ground cinnamon
3 teaspoons of brown sugar
1 teaspoon of ground cayenne pepper (up to 2 tsp if you like more heat)
4 tablespoons of organic agave or honey
1 teaspoon of vanilla extract
Sea Salt
Instructions
Preheat the oven to 325 degrees. Line a cookie sheet with parchment or foil.
Into a bowl place your almonds. Then add cinnamon, sugar, cayenne, agave or honey and vanilla. Toss to coat each nut. Spread the nuts evenly on the cookie sheet lined with a baking liner or parchment. Sprinkle with sea salt and then bake for 10 minutes. Remove and toss (they will be sticky) and then place back in the oven for an additional 10 minutes. Let cool and store in a covered container.