Suzette's South African Granola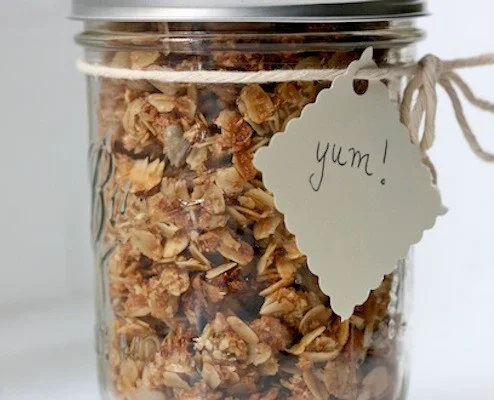 A versatile granola recipe that can be eaten for breakfast, as a snack or baked on top fruit for a quick and easy dessert.
By Nicole Criss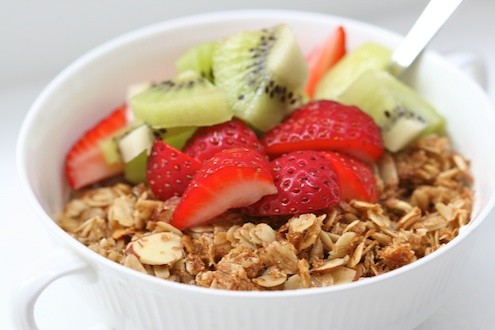 There are recipes that bring us back to our mother's kitchens, family barbecues, or to our college apartments. This granola takes me back to a few unforgettable mornings spent in Cape Town, South Africa. We watched the fog roll over Table Mountain and learned that the South Africans call that the "table cloth". We were treated to Suzette's granola, with rich yogurt and fresh fruit. We savored each bite, knowing it would give us the sustenance to tour the coast later that day.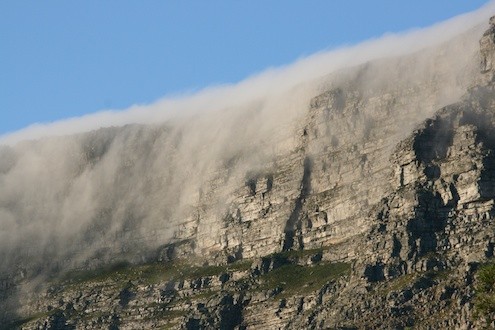 We stayed with Suzette and her husband in a residential neighborhood of Cape Town, and Table Mountain was literally in their back yard. They run a small bed and breakfast and were happy to sit and share stories with us over meals. These types of hosts always enhance the experience in a foreign country. We spent our days basking in the beauty of Cape Town and the majesty of the rugged Cape of Good Hope.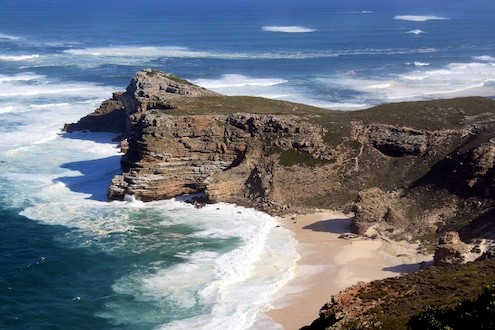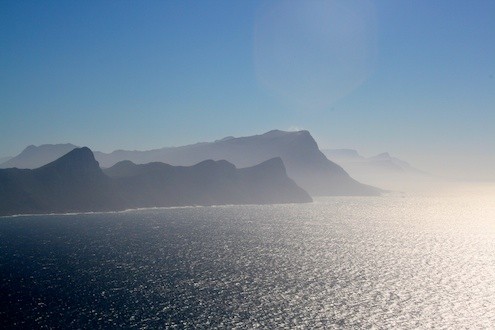 Suzette readily shared her granola recipe with me and the taste brings me back to those mornings when we were brimming with excitement to be discovering such a stunning place. I find that through recipes, like photographs, I can extend my vacation, savoring it all again, even years later. And I can share it all with friends, too.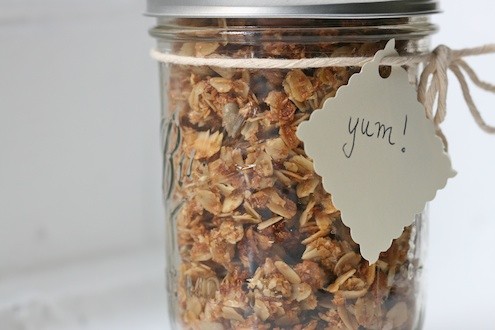 A versatile granola recipe that can be eaten for breakfast, as a snack or baked on top fruit for a quick and easy dessert. Serve with yogurt, milk, ice-cream or by itself.
Ingredients
5 cups (400 grams) oatmeal
1 cup (125 grams) wheatgerm
1 cup (125 grams) sunflower seeds
1 cup (150 grams) flaked almonds
1 cup (150 grams) pumpkin seeds
¼ cup (50 grams) brown sugar
½ cup (118 dl) honey
1 cup (236 dl) olive oil
½ teaspoon vanilla extract
½ teaspoon Maldon salt flakes
Instructions
Mix the dry ingredients in a large bowl.
Heat the honey and sugar in a small saucepan, then add the oil and vanilla.
Add the liquid mixture to the dry and combine well.
Spread on a cookie sheet and sprinkle with Maldon sea salt.
Bake for 30 minutes at 350 F (180 C) stirring the granola half way through the baking time to ensure it browns evenly.
Store in an air tight container in a cool place.
Nicole Criss
Nicole Criss is passionate about international foods and the cultures from which they stem. Nicole writes the blog 'And Baby Cakes Three,' chronicling stories of her global food adventures from New York City where she resides with her husband and toddler.