Rather than jalapeno, this recipe for an extremely simple salsa verde utilizes Anaheim chile.
By Carly DeFilippo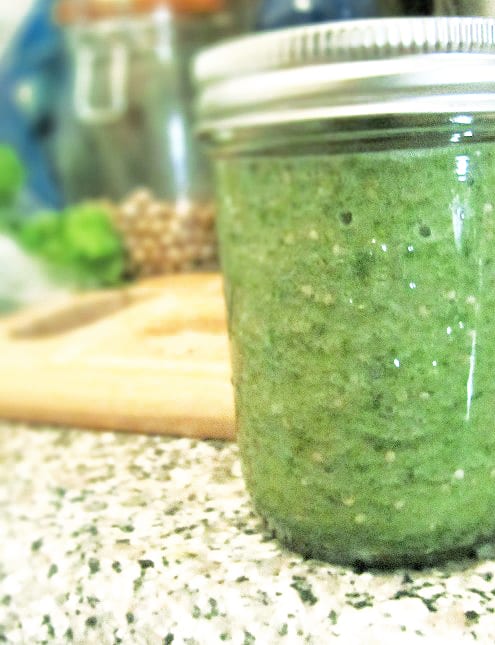 Since I'm always up for an adventure involving my blender (which, yes, I use in the place of a proper Cuisinart on many occasions), salsa verde it is. While I like spicy, I prefer something a bit milder than your typical salsa verde, so rather than jalapeno, I opted for a pickled Anaheim chile I already had on hand.
Super Simple Salsa Verde
Rather than jalapeno, this recipe utilizes Anaheim chile.
Ingredients
A dozen or so tomatillos
½ a red onion
De-seeded, pickled Anaheim chile
A chopped handful of cilantro
¼ cup lime juice
A good squeeze of honey (I used alfalfa honey)
salt to taste
Instructions
Chop tomatillos, onion, chile and cilantro – add to blender.
Add honey, salt, and lime juice to blender.
Use the ice/pulse setting to chop and a "poker" (usually a high-quality chopstick in my case) to push down the unchopped chunks in between pulses.
Patience, my friends.
And voila! After 3 minutes or so, you have an amazing, medium/mild salsa verde.
Carly DeFilippo
Carly is a Contributing Writer at Honest Cooking. Though the first line of her college application essay was "I love tunafish," it wasn't until she pursued graduate studies in Paris that she ever considered a future in food. Based in Manhattan, Carly is a freelance writer and the co-founder of Cognoscenti Creative, a boutique branding agency dedicated to establishing artisans as influencers.