Spice up your classic hummus recipe with new vegetables and other flavorful additions.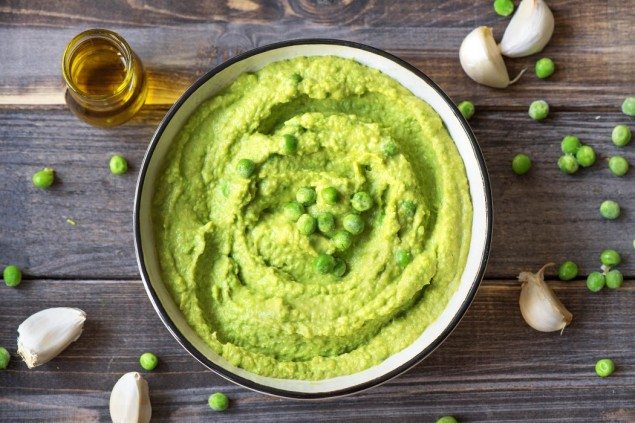 Hummus is great. I like it as a spread on my toast and as a dip for pretty much anything from carrot sticks to falafel. But there are so many ways I like to spice up the classic hummus and this is one of my favourites: green pea hummus. It is lovely and sweet.
It's also one of the easiest recipes in the world.
Here are four more exceptionally easy and delicious hummus recipes.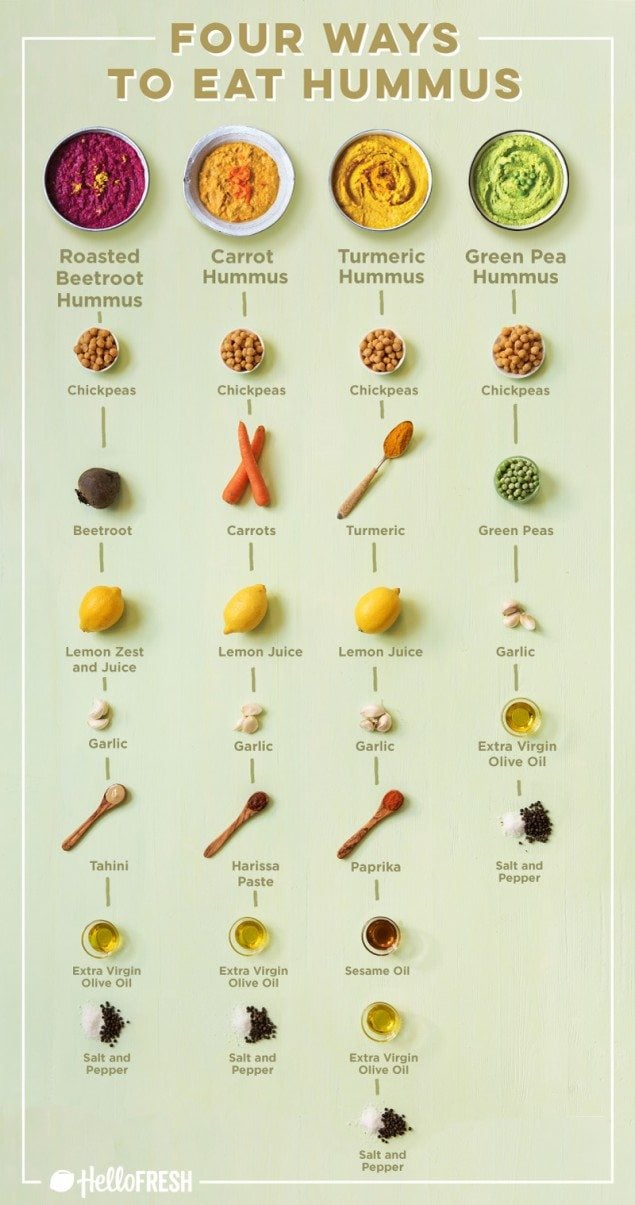 See Also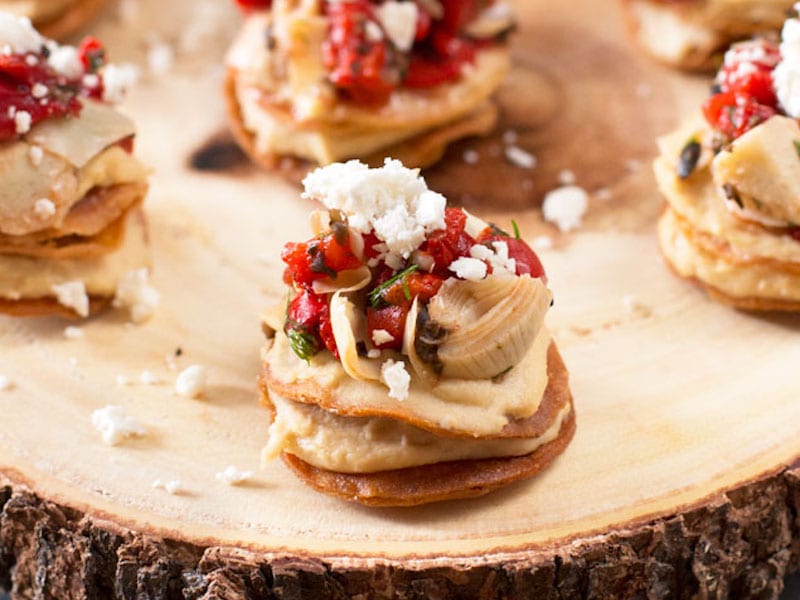 For all the exact quantities, read more here.
Print
400 g

chickpeas

1 cup

green peas

2

cloves garlic

3 tbsp

extra virgin olive oil
a pinch of salt and pepper.
Instructions
Combine in a food processor until smooth.
Serve with some peas on top and dip away!
HelloFresh
At HelloFresh, we want to give people the simple knowledge they need to cook delicious, healthy meals. Whether you want know how to boil an egg or cook an elaborate dinner menu, you know who to call!