The art of a composed salad.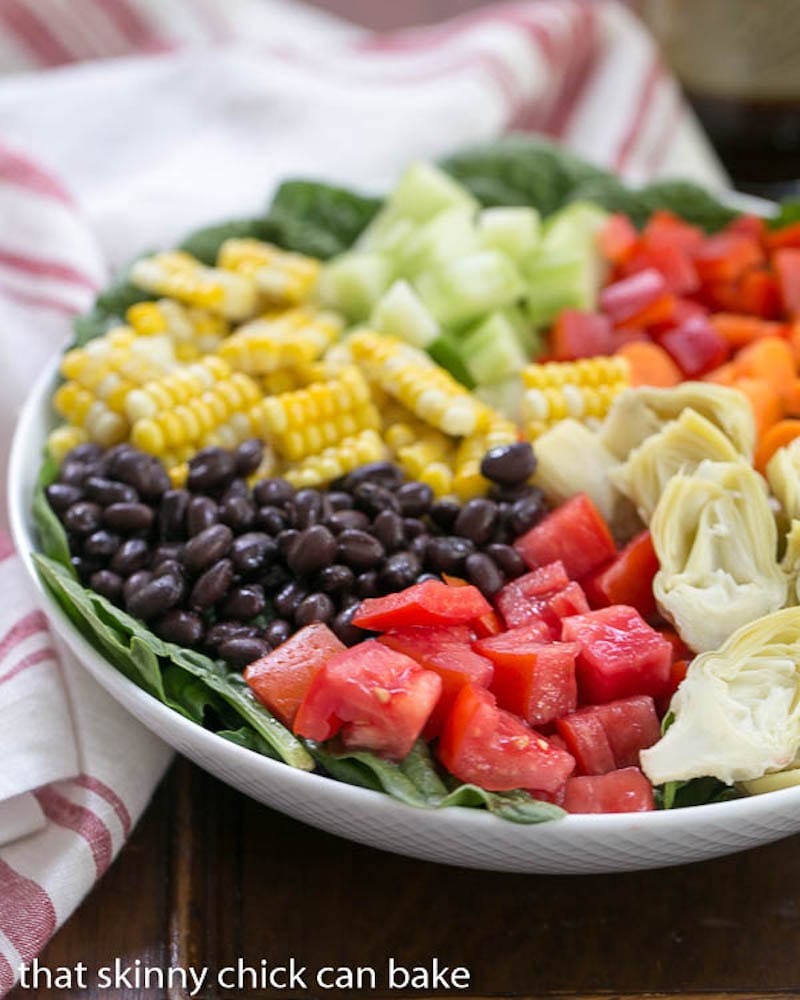 I am a fan of the composed salad. Instead of just tossing all the ingredients together in a salad bowl, the main components are artfully arranged. I often line the ingredients in rows across a platter, but when working with a bowl, wedges seem to make more sense. Begin with a base of greens, then decide on what goes where according to colors and shapes. Note how the carrots and beans are rounder items and they're across from each other. The red bell peppers and the red tomatoes are also not adjacent. I thought the beans popped more when placed between the bright yellow corn and red tomatoes. There's no real right or wrong, just use your judgment and it will be lovely!!  Shake up the ingredients any way you like. Some cheese chunks would be would be a great substitute for those beans. I love hearts of palm, too, and use them interchangeably with artichoke hearts. Make sure you try my favorite balsamic vinaigrette (link in the recipe). Just make sure to use a good quality vinegar for the best results.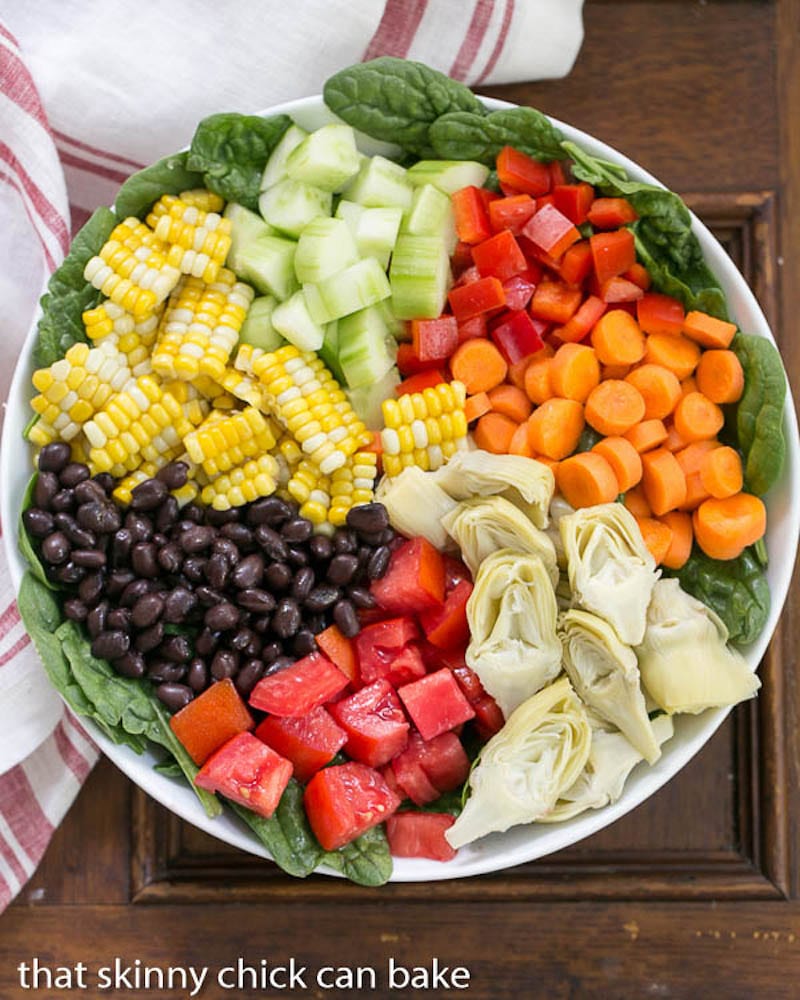 Sunday Supper Summer Salad
Ingredients
5 ounces baby spinach, tough stems removed
2 ears fresh corn, cooked, then kernels sliced off the cob
1 tomato, cubed
½ English cucumber, peeled and cubed
1 jar artichoke hearts, drained and cut in half
1-2 carrots, peeled and chopped
Black beans, I used about half a can, drained and rinsed
Balsamic Vinaigrette
Instructions
Place spinach in a large serving bowl.
Arrange toppings over spinach.
Whisk vinaigrette and drizzle over salad before serving. Toss and serve.