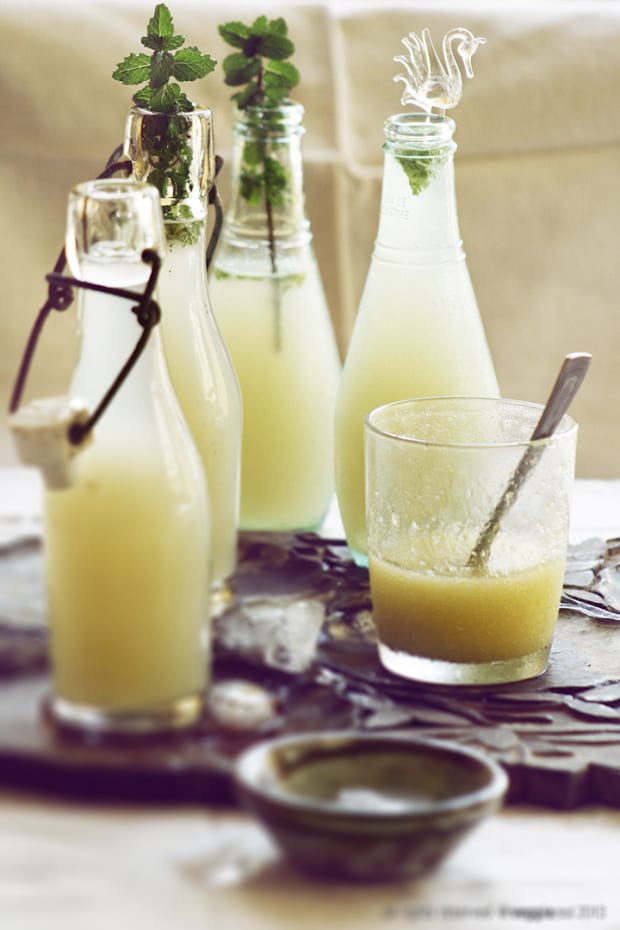 This drink is full of vitamin c, as mango is really high in vit c – when served chilled with loads of ice… its just perfect on a hot afternoon.
By Pallavi Gupta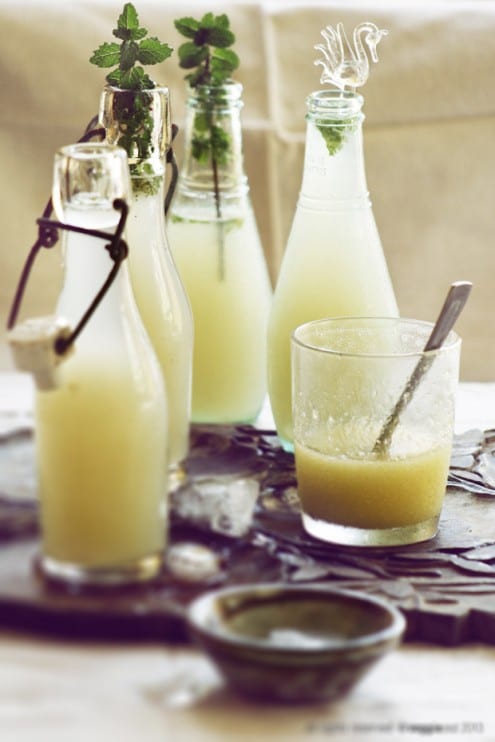 Summery Mango Lemonade
This drink is full of vitamin c, as mango is really high in vit c – when served chilled with loads of ice… its just perfect on a hot afternoon.
Ingredients
1 large raw mango
1 cup of sugar
7½ cups water
½ tsp salt
few sprigs of fresh mint
plain soda to top the drink
Instructions
Cut mango into small bite size pieces.
In a deep saucepan add mango, sugar and 1 ½ cups water and cook on medium low till the mango is cooked through for about 20 minutes.
Let cool and bring to a room temperature. Puree in a blender.
Add the pulp back to the saucepan and now cook it with the rest of water for 10 to 12 minutes on medium low.
Add salt and stir well. Let cool.
Strain into a jug and refrigerate till the lemonade is chilled.
Lightly muddle some fresh mint leaves in a tall glass and pour the lemonade.
Top with some plain soda and garnish with fresh mint sprigs before serving.
Pallavi Gupta
Pallavi is a vegetarian globetrotter, who currently lives in the southern part of India. Past ten years of her life includes living in six cities in three different countries. It has added to her vast exposure of cuisines from different parts of the world which is now reflected in her cooking. She shares her knowledge of vegetarian and vegan recipe from around the world via her blog Veggie Zest. When not cooking or photographing, she does graphic design.