Summertime Dishes: Cold Sesame Noodles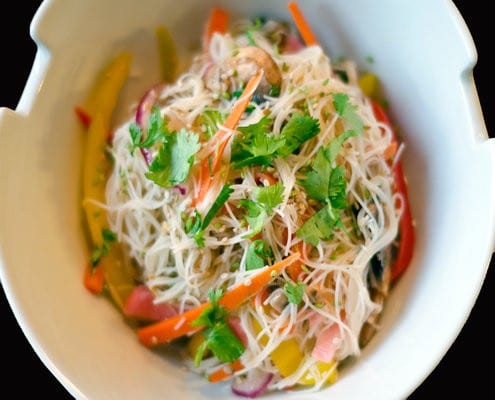 Cold rice noodles with Asian vegetables and a light, sesame oil dressing. This vegetarian dish is downright refreshing.
By Emily Holbrook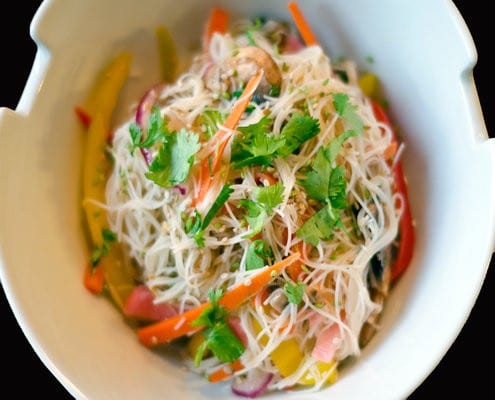 It's uncomfortably hot in New York — little less than an urban sauna. If you can survive the subway platforms in mid-July, you could most likely survive Burning Man or Baja. And that window AC unit can only churn out so much semi-cold air. Turning on the oven or stove sounds like a culinary death wish. You go ahead and cook up that pork and wild mushroom ragú with a three-hour simmer time in 90 degree heat. I'll go for something that doesn't require a sweatband.
It's that time of the year for cold main dishes, but those are rare and sometimes unappealing. Not every entree tastes good when served below room temperature and some people downright refuse to eat cold dishes. I am not one of them.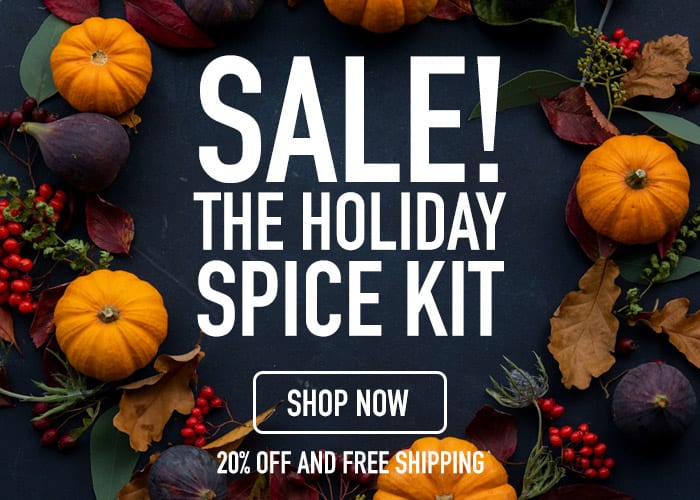 I wanted something Asian-inspired that required little to no heat source. The answer? Cold rice noodles with Asian vegetables and a light, sesame oil dressing. This vegetarian dish is downright refreshing. Here's how it's done:

Summertime Dishes: Cold Sesame Noodles
A cold rice noodle dish with Asian vegetables and a light sesame oil dressing.
Ingredients
1 box of rice noodles
1 yellow bell pepper
1 red bell pepper
2 medium-sized carrots
½ red onion
1 cup (2.5dl) pickled radish (optional)
2 Tablespoons sesame oil
1 Tablespoon vegetable oil
1 bunch fresh cilantro, chopped
2 Tablespoons toasted white sesame seeds
2 Tablespoons wasabi sesame seeds (optional)
Salt and pepper to taste
Add marinated shrimp or sliced skirt steak for additional protein
Instructions
Cook rice noodles and let cool
Julienne carrots, bell peppers, onion and pickled radish
Toss vegetables, rice noodles, sesame seeds, oils and cilantro in large bowl
Serve with additional sprinkling of cilantro and sesame seeds
Emily Holbrook
Emily Holbrook is a business publication editor by day and caterer, private chef and food writer by night, weekend and lunch breaks. She dreams of ginger, pork shoulder, raw salmon and rhubarb, in no particular order. She is the creator of the food blog Brooklyn Eats and contributor to Brooklyn Exposed.