These burgers are so  full of flavor that the meat will not be missed. For your next summer get-together how about a non-meat option from the creators of Spork, in Los Angeles? Spork is a Los Angeles-based gourmet vegan food company owned and operated by sisters Jenny Engel and Heather Goldberg.
By Michelle M. Winner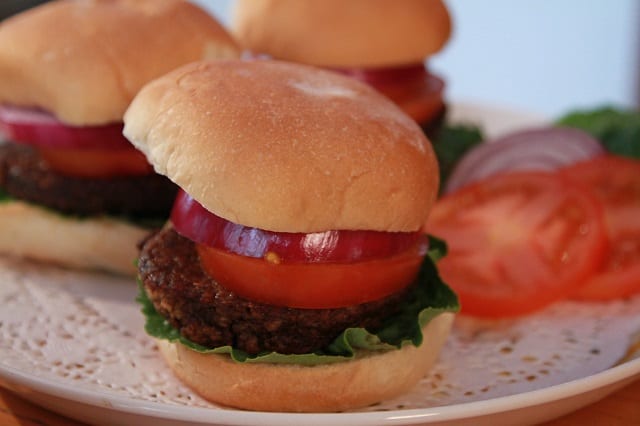 Image Credit: Spork Foods
These burgers are so  full of flavor that the meat will not be missed. Also try a whole large Portbello soaked for a few hours in teryaki sauce and grilled.
Vegan Southwestern Bean and Corn Burgers
So tasty, you wont miss the meat!
Ingredients
1 tablespoon neutral tasting high-heat oil, plus 2 tablespoons
½ large onion, finely diced
2 cloves garlic, finely diced
½ cup corn, fresh or frozen
½ large red or orange bell pepper, finely chopped
Dash sea salt, plus ½ teaspoon
¼ teaspoon finely ground black pepper
1 (15-ounce) can black beans, rinsed
¼ teaspoon chipotle powder
1 tablespoon vegan Worcestershire sauce
1 tablespoon fresh lemon juice
2 teaspoons agave nectar
¾ cup rolled oats
1 cup bread crumbs or 2 slices spelt bread
Whole grain mini burger buns
Ketchup, mustard, pickle relish, tomato
Instructions
Preheat large (6-quart) pot over medium heat and add 1 tablespoon oil.
Add onion and garlic and cook for about 2 minutes.
Add corn, bell pepper, dash of sea salt and black pepper.
Cook until mixture is slightly browned, about 3-4 minutes, and set aside.
In a food processor, combine black beans, chipotle powder, ½ teaspoon sea salt, Worcestershire sauce, lemon juice and agave.
Pulse together 5-8 times.
Add oats and bread crumbs or spelt bread.
Pulse until uniform, scraping down sides to further incorporate into food processor. Transfer to a large bowl.
Add cooked onion and pepper mixture to bowl and fold into veggie burger mixture.
Heat a large sauté pan over medium heat and add remaining oil.
With damp hands, form burgers into patties and place in heated pan.
Cook for about 5 minutes on each side or until browned.
Serve on a toasted mini bun with cashew cheese, if using. and desired toppings like relish, tomatoes, lettuce and grilled onion.
See Also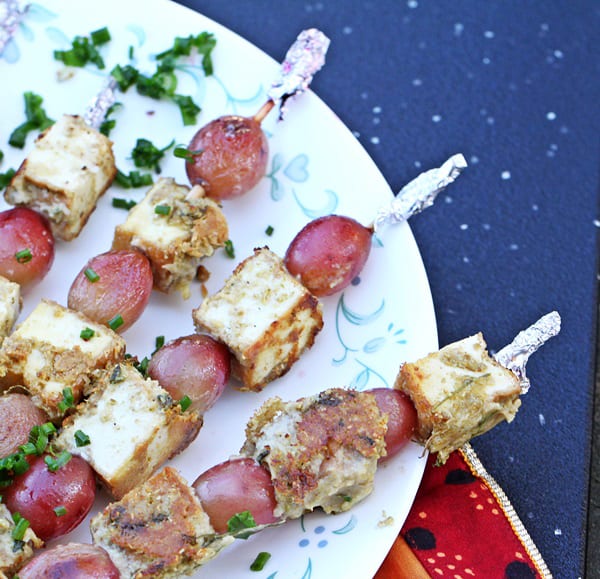 Michelle M. Winner
Michelle was born with a fork in her hand. As a culinary travel writer and confirmed foodophile she delights in the world-wide discovery of new flavor profiles, spices, salts and herbs. Based in one of the world's foodie meccas; Portland, Oregon, not far from "Pinot Noir Heaven" Michelle shares culinary travel and chef's recipes. Her photography has appeared in Saveur Magazine and she has contributed culinary travel articles to Forbes online, WSJ online, Business Insider, Condé Nast Digital Media, Islands magazine and many others. A confirmed globetrotter, she still keeps her bags packed and fork in hand (well . . . except through airport security.)